Brendon McCullum sheds light on failed drugs test in 2016
The former New Zealand batsman has spoken about the time he failed a drugs test in 2016 with the Gujarat Lions.
Updated - Jun 22, 2018 3:08 pm
326 Views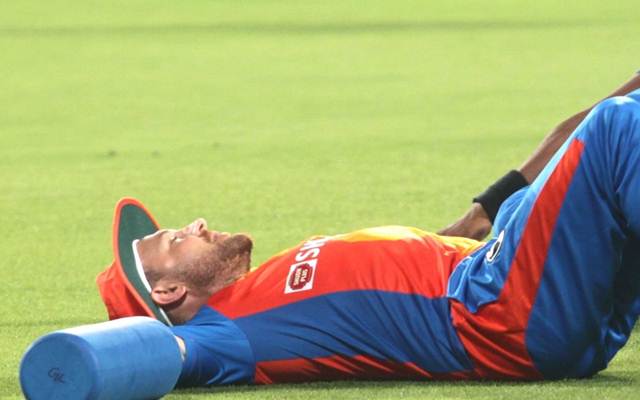 Follow us on Google News
Brendon McCullum and the story of his failed drugs test might have been kept private for the most part of the 2016 IPL campaign, especially given the fact that he was one of the most important players for the Gujarat Lions. Reports suggested that the 36-year old needed to take medication for his ongoing treatment of asthama. In fact, when they played in Delhi, which is the pollution capital of India was indeed a problem.
McCullum began opening up on the process. "There was a bit of a process to go through to make sure they had all the information and ticked off the areas they wanted to see, but we went through it all and [the BCCI] were actually pretty good to work with, in the end," McCullum told stuff.co.nz on Friday (June 22).
He also added that he did not view the same as a failed drug test."I certainly don't see it as a failed drug test. It was just a case of we just need to seek clarification and apply for this. I have no ill-feeling about [the process] and I also have no guilt or remorse about it because I needed a puff of my inhaler at that time," McCullum said.
The overall context put to bed
Eventually, McCullum's lawyers and his defence team ensured that the problem was put to bed when they got his cleared of the doping charges. That evening in Delhi saw McCullum whack a massive 60 from just 36 deliveries. However, the drug test results came back positive when they found salbutamol in his system, a banned substance by the WADA guidelines.
"I've heard this sort of rumbling around in the background for a while and I actually said to my wife, 'I don't know why we don't just deal with this now, I've got nothing to hide and it is better off just talking about stuff rather than having other people talking about it'. Otherwise, it just grows and festers.
"As far as I am concerned it was just a matter of making sure we got everything signed off properly, rather than it being a failed drug test."
Stay updated on 'today's cricket news' with CricTracker.com.
Follow us on Telegram