Brett Lee picks three toughest batsmen he ever bowled to
He also mentioned the likes of Rahul Dravid, Virender Sehwag and VVS Laxman when he talked about the technique of the batsmen.
Updated - May 27, 2020 6:20 pm
173.9K Views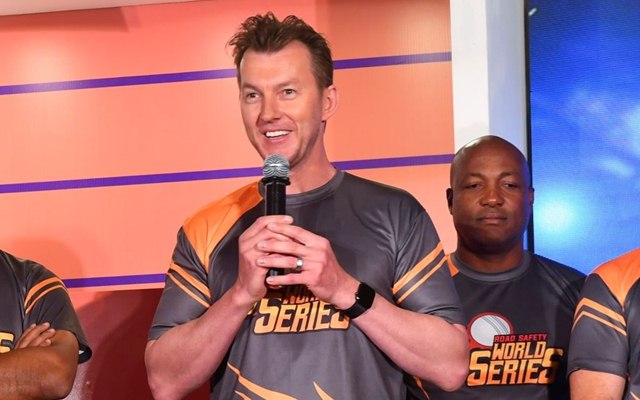 Brett Lee was one of the fastest and lethal bowlers in world cricket. Only a few batsmen found a way to score against him. Years after his retirement, the former pacer has revealed the batsman who he found the toughest to bowl to.
Former Zimbabwean bowler Pommie Mbangwa asked Lee about three batsmen who were really good against his pace bowling. The 43-year-old picked Sachin Tendulkar first calling him the best batsman of all-time and felt that the master blaster always had extra time to play shots.
"I would think of Sachin Tendulkar. Why Sachin? He had that extra time. You know you play against great players and feel that Sachin had the extra time. To explain that, I would say that it didn't feel like Sachin was batting on the popping crease but he was batting on the return crease next to the stumps.
"But, you know he was actually batting on the popping crease. But it felt time like he had that extra time. In my opinion, Sachin was the best batsman in the world," he said in Cricbuzz in Conversation.
He was the greatest complete cricketer, Brett Lee on Kallis
For his second pick, Lee went with West Indian legend Brian Lara and felt that the left-hander would hit the same ball to six different places in an over. "Then there was Brian Lara. He was just so flamboyant. You bowl six balls at one place and he would hit in six different places" Lee further said.
For his final pick, the former Australia cricketer chose Jacques Kallis, the former South African all-rounder. He said that Kallis was the most complete cricketer he had come across. 
"I have always said that Sachin was the best batsman ever, but in my opinion the best cricketer that game has seen, and I would add that I haven't seen Gary Sobers play, I have watched highlights and all, but from the players I have watched and played against, it has to be Jacques Kallis. He was the greatest complete cricketer. He could open the bowling or play just as a batsman. He also caught those many catches at slips," he added.
When it came to talking about the technique of the players, Brett Lee also praised the star Indian players and Adam Gilchrist who impressed him. "There many ways to look at it, spinners and wicket-keeper. Like Adam Gilchrist, great keeper, brilliant batsman. But to me, it was Jacques Kallis. Talking about technique, he was just so solid.
"Well talking about technique, there was also Rahul Dravid, VVS Laxman or Virender Sehwag who could hit for a six in the first ball of a Test match" Lee concluded.