Brett Lee praises young Indian fast bowlers Prasidh Krishna, Navdeep Saini
He also mentioned how the two can add more pace to their bowling.
Updated - Apr 17, 2019 8:29 pm
4.9K Views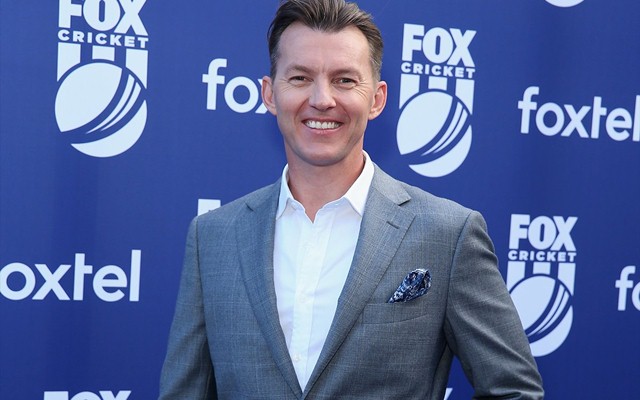 A lot of foreign players – both former and current — nowadays come up with praising words for India's fast bowling prospects and former Australia speedster Brett Lee is no exception. The 42-year-old who is commentating and featuring as an expert in the ongoing IPL recently expressed his pleasure over the likes of Prasidh Krishna and Navdeep Saini, two youngsters from Karnataka and Delhi, respectively.
Lee, who was speaking on the art of fast bowling at an event in Mumbai where the Runwal Group announced its tie-up with Cricket Australia for a cricket education programme, said he was impressed with the duo. Saini of the two has even been picked in the Indian team as a back-up for the World Cup 2019 squad.
"It's my dream to find the next Indian fast bowler through this programme. I am impressed with the current Indian fast bowlers. Jasprit Bumrah to me has been a class act. He has got good pace and a different action. Prasidh (Krishna) has been bowling at 145k or thereabouts in this IPL. Then Saini, he is another promising fast bowler coming through. The pleasing thing about the current Indian fast bowlers is that they have got good pace," Lee was quoted as saying by Sportstar.
Krishna, Saini can be faster, says Lee
The Australian who captured over 700 wickets in international cricket across all three formats in a career lasting 13 years, said both Krishna, 23, and Saini, 26, have nice actions and that both the bowlers can deliver faster if they fine-tuned their approaches, actions and follow through. The programme aims to work on young fast bowlers with nice action, hone their skills and make them faster, said Lee, one of the members of Australia's famed pace battery of the late 1990s and 2000s.
Talking about fast bowling, Lee said speed in the range of 130k or 135k is not good pace but rather slow or medium pace. He said good pace is over 145k and added that some Indian bowlers were touching that limit. He also expressed hope about India's chances in the upcoming World Cup saying they have the bowlers.
He spoke in favour of wickets that aid fast bowling. Lee also said that to train a fast bowler from the age of 15, one has to make him run.
"I will teach him to be a sprinter first. You have to be a good sprinter. When you look at the fast bowlers who bowl at 160k, they have all been good athletes, good sprinters; that's what I did throughout my career. Sprinting actually allows you to get the momentum to the crease," Lee added.
[interaction id="5cb5c7d16fdf9a9036e425e8″]