Brian Lara would've loved to see David Warner break his Test record in Adelaide
Lara believes that Warner still has time to get 400 in his career.
Updated - Dec 1, 2019 8:03 pm
1.7K Views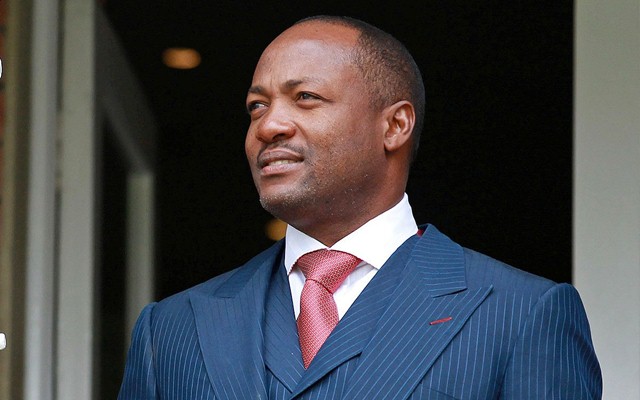 On the second day of the Day-Night Adelaide Test, there was anticipation over whether David Warner would score 400 or not. Back in 2004, the great Brian Lara notched that score versus England at the St John's Ground and ever since, the record has remained unscathed. The likes of Mahela Jayawardena and Matthew Hayden got tantalisingly close, but eventually fell short.
Even as Jayawardena and Hayden got out, Warner didn't. The southpaw was motoring along while facing the lacklustre Pakistan bowling attack. Just when the left-hander was threatening to pick up the pace. Tim Paine, the Aussie skipper, decided to declare the innings. Warner was batting on 335 and the last record remained intact. One person, who wasn't happy was Lara himself.
David Warner getting there would have been great: Brian Lara
The veteran stated that he would've wished for the Aussies to let Warner go for the milestone. "It was a great innings. I can see that Australia winning the match was the major thing and the weather was a big factor but I would have loved to have seen Australia go for it. Being here I would have loved to see it," Lara was quoted as saying in News Corp.
"Even if they say 'hey David, you have got 12 overs, see if you could do it by tea time' … it would have been great. But after passing Sir Donald Bradman I would have loved to see him race towards me," the legendary Trinidadian stated. Warner is the second highest individual Test scorer for Australia after Hayden.
Though Warner didn't make it, Lara believes that the 33-year-old will get more chances to score 400, despite him not being a spring chicken. Lara said that Warner's attacking approach helps to set the platform for victories.
"I still think Warner may have time to do it in his career. I know he is not a spring chicken but as soon as you get that 300 you know how to get 400. He may get another shot at it. He is a very attacking player and that is the sort of player who can always set you up for a win," Lara added.