Cameron Bancroft alleged to have put sugar in his pocket during Ashes
Did Australia alter the condition of the ball during Ashes as well?
Updated - Mar 25, 2018 1:19 pm
6.6K Views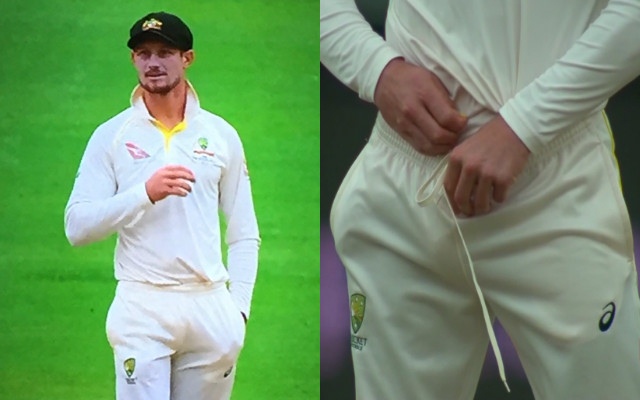 Steve Smith led Australian side is currently in shambles for their own wrongdoings on the field on the third day of the Cape Town Test match on Saturday. Cameron Bancroft was seen scruffing the ball with the yellow tape in order to help the ball reverse even as his team was hunting for leather in the second innings. Now if these actions of the cricketer were not enough, yet another video of him putting sugar in his pocket during Sydney Test in Ashes is resurfacing on social media and is trending.
Steve Smith and Bancroft both addressed the media at the end of the day's play and accepted their mistake gleefully enough even as the former promised to not repeating the same under his leadership again. But the damage to their reputation has been done only to bring shockwaves among the former cricketers, Cricket Australia and its fans back home. While CA is currently investigating the ball tampering incident, Bancroft might be in more trouble for his actions during Sydney Test against England in January.
Ball tampering in Ashes as well?
Australia regained the prestigious urn by defeating England by 4-0 down under courtesy Bradmanesque heroics from their skipper Smith. However, even those wins will come under the scanner now after watching the video of Cameron Bancroft putting sugar in his pocket before going onto the field during Sydney Test. David Coverdale, the reporter of 'The Sun' has posted the video on Twitter with a caption, "Here's Cameron Bancroft appearing to put sugar in his pocket against England in January…"
It would be interesting to see if Cricket Australia and ICC reacts over the same. It is possible that they might scrutinise the incident after what transpired in Cape Town the other day. Bancroft's cricketing career is in doldrums now as it is likely now that CA might take some strict actions on the leadership group and the cricketers involved in the incident.
Watch the video here:
Here's Cameron Bancroft appearing to put sugar in his pocket against England in January… pic.twitter.com/ju6W47PECc

— David Coverdale (@dpcoverdale) March 24, 2018