I can pick a leaf out of Jadeja's game: Jagadeesha Suchith
"But your strengths and limitations will be different from his, from every other cricketer rather. That's important to remember." Suchith said. 
Updated - Aug 21, 2017 8:41 pm
288 Views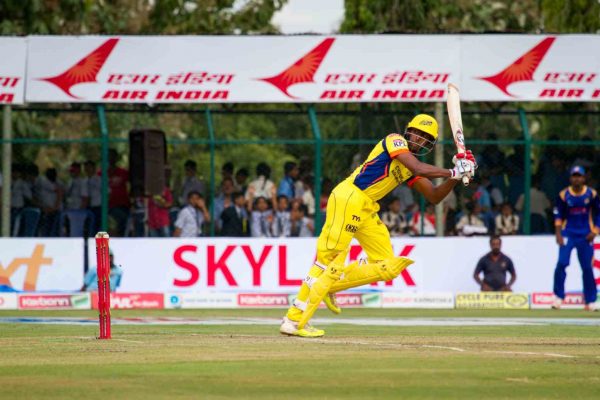 Follow us on Google News
A capable all-rounder with age on his side, Jagadeesha Suchith has managed to turn a few heads over the past few years, and has become a fixture in the Karnataka side in different formats. Mysuru Warriors spent Rs 2.5 lakh to secure his services during the Karbonn Smartphones Karnataka Premier League 2017, powered by Cycle Pure Agarbathies, player auction.
With a new season beckoning, the all-rounder has focused on improving a multitude of skills, from his mind to his bowling and his ability as a finisher with the bat. In this chat, he goes into detail about all that and more, the highlight being a hearty laugh when asked about the prospect of being the next Ravindra Jadeja.
Excerpts:
Mysuru Warriors have a few players with IPL experience, how will that help in the coming season of KPL?
It will definitely help a lot. People like Karun (Nair), Shreyas (Gopal), myself, we've played at a bigger stage in the Indian Premier League (IPL), and it helps us handle the pressure really well. When it comes to the cricketing aspect as well, we'll be able to handle situations very well. It's going to add to the team's morale, help move things quickly and stay ahead of the game. It will help us really well.
A new season is coming up. How have you prepared for it?
Basically, with every passing season, we face new challenges and you've to be prepared for that. At this level, especially when you're playing Ranji Trophy or the KPL, the mental aspect is crucial. You've to be very tough mentally when it comes to doing the different roles in the team, whether it be batting or bowling and even tactical issues. You need to be prepared to do anything the team asks for, anything to win matches, anything to win championships.
Anything specific you worked on?
I have specifically worked on my bowling, on spinning the ball more. I have added a few variations to my bowling. I especially worked on bowling to certain fields, certain match situations, and how to handle it all better. When it comes to batting, I have to take the role of a finisher in the Mysuru Warriors team. I have been working on that, especially on a few more shots to help get the job done.
Being a left-arm spinner and a power hitter, do you fancy yourself as the next Ravindra Jadeja?
It's far-fetched! He is doing very well at the biggest stage, he's the number one all-rounder. But there's no competition, as such. Each and every player is different from one another. Basically, you've to be good in your own way, rather than copying someone. But yes, you can pick a leaf from his game, when it comes to both bowling and batting. You can pick a lot of things, in fact. But your strengths and limitations will be different from his, from every other cricketer rather. That's important to remember.
What's your message to the youngsters playing this year at the KPL?
Honestly, when I played my first KPL in 2014, I was a youngster, and all I did was I made sure I enjoyed the cricket on the field. I worked on my game off the field as well. My message would be that, this is the best stage in a particular state cricket association to showcase your talent, especially on national television. It's going to be exciting, it's only going to get bigger. This is the best stage to show your talent that you can have right now – so enjoy your cricket.
Follow us on Telegram