Captain Mushfiqur Rahim counts upon his team to deliver in the 2nd Test
The second and final Test of the series starts tomorrow at Chittagong.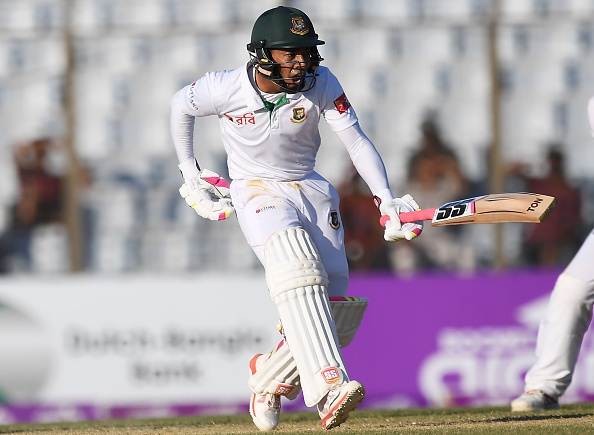 Mushfiqur Rahim, the Bangladesh captain has no plans on going slow for the last Test against Australia with the hosts leading 1-0 in the series and eyeing a possible maiden series victory over Australia. Chittagong is all set to host the two teams for the final Test amidst the danger of rain interrupting the game.
While the home team is pretty secure in their place it is for Australia to punch above expectations win the match and level the series. But on a rank turner that is believed to await the teams, they will find it really difficult to not crumble against Bangladesh who know the conditions on the back of their hand.
We play to win
"There is no way we will play safe cricket," Bangladeshi skipper Mushfiqur said on the eve of the 2nd Test. "We always play to win against every side. We could have played for a draw against England, by using a flat surface, but we didn't do it. We wanted to look for a result by using our strength. Safe cricket is not an option for us because you can't win against a side like Australia by doing so. We have to be more aggressive than them," he added.
The wicketkeeper-batsman is wary of the threat that the Australians pose and wants to leave no stone unturned in winning the last game as well to ensure they win their first ever Test series against the mighty team from down under.
"Winning doesn't mean we can't improve or work on our game anymore," he said. "This is a crucial match for us as we are 1-0 ahead. The Australians have played many matches under such pressure, so they know how to bounce back. But we are confident because we do well in home conditions," the skipper further stated.
Need for team effort
Rahim also emphasised on the need of a collective team performance. Bangladesh have largely counted on the star individuals in the team, the likes of Tamim Iqbal and Shakib Al Hasan to deliver every game. Going by that, Mushfiqur has called on for contributions from all the players if they've got to win the series. Cricket is a team game and one or two individuals can't seal the game for you.
"Apart from Shakib and Tamim, the rest of the line-up couldn't give even 90% input, I think everyone has to contribute, even the bowlers. Miraz and Taijul are capable of bowling better. The message is clear that all of us need to perform, not just one or two. They are all fresh, ready to go," he said.
He also accepted that Bangladesh has become a mentally stronger side after their wins against Sri Lanka and England in the recent past. "Some become rapt in happiness but we have talked about this," Mushfiqur said. "But we don't get these chances every day. We are 1-0 ahead but Australia will respond strongly. We bounced back well in our last two series. It proves the progress in our mental capacity."