Chris Gayle becomes the most travelled cricketer in the world
One of the very greats of the game, Gayle continues to create and break records.
Updated - Oct 13, 2018 11:29 am
498 Views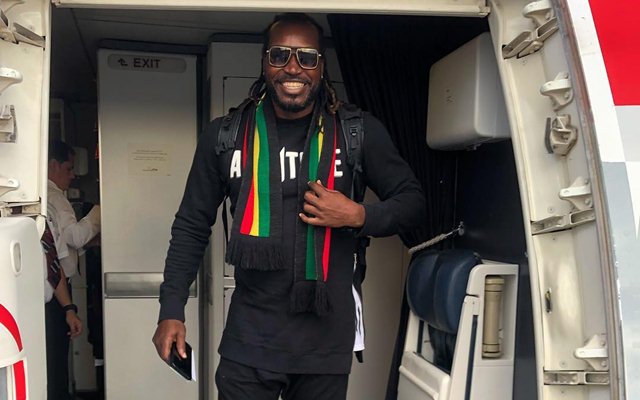 The Universe boss Chris Gayle is currently representing the Balkh Legends in the Afghanistan Premier League (APL) and although he's not in the best of forms, the world is not oblivious to the damage he can create on his day. This was also the 24th team he represented in T20s (Club and Country), more than any other player in the game's history.
The Caribbean legend has now clocked a very unique record as reported by News America. According to a report, Gayle became the most travelled cricketer in the history of the game, completing over 2 Million kilometers of flying around the globe to play the game.
According to the same report, if Gayle was an astronaut, that distance would cover three round trips to the moon and is also equivalent to circling the planet 50 times. It added that if he was just shooting up like a rocket, he would have gone way beyond any human ever has. Gayle has thus far featured in 869 competitive games which includes first-class, List A and T20s.
Christopher Henry Gayle – King of T20 records
No player in T20s is ever close to achieving what the 39-year-old Jamaican has managed. He has amassed a whopping 11,777 runs in 348 T20 matches and holds tons of records to his names. The second highest run-scorer in T20s, Kiwi legend Brendon McCullum, is over 2,000 runs adrift (9,543 runs) in the highest run-scorer tally.
He has scored 21 centuries in the shortest format whilst the second best remains 7. His knock of 175* in the IPL for the Royal Challengers Bangalore is till date the highest individual score amassed in T20s. Without a shadow of a doubt, he's the greatest ever in this format of the game.
Not just in T20s, he has also achieved some incredible feats in other formats. He's one of the very few cricketers to have scored two triple centuries in Test cricket and is inching closer to 10,000 ODI runs. One of the game's finest ambassadors, this man will break a few more records for sure in the last bit of cricket he still has left in him.