Chris Rogers compares Aussie U19 player to the legendary Michael Clarke
The 40-year-old is currently the High-Performance coach tasked with guiding the best young batting talent in the country.
Updated - Mar 23, 2018 11:05 pm
281 Views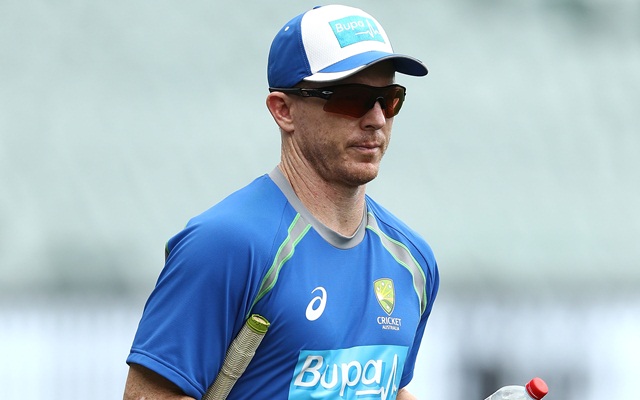 Australian opener Chris Rogers entered the arena at a very ripe age, but he managed to leave his mark behind in the little time he spent. He formed a formidable opening partnership with David Warner and amassed over 2,000 runs in the 25 Tests he played for the national team. The 40-year-old is currently the High-Performance coach tasked with guiding the best young batting talent in the country.
It has been just a week since he took over the reigns from Matthew Elliott and has already spotted a few young talents who would lead the Australian lines in the future. One of those is Jason Sangha, the U19 Australian captain who led the side to the final in the junior World Cup this year. His Australian side lost to a very sturdy Indian contingent, who annihilated the Kangaroos in the final.
Rogers reckons Sangha is a terrific player and compared him to the legendary Australian cricketer Michael Clarke. "He's a fantastic player. There are qualities of Michael Clarke about him and Steve Smith as well," Rogers told cricket.com.au.
"The way he works on his game, his dedication to it. Even his captaincy is so impressive. When he wasn't training, he'd be in the gym running. He'd be doing his homework on opposition bowlers. It just looks like he's given his life to cricket and he's got that touch of class about him. What it came down to was the satisfaction you get out of helping someone improve and making a difference," Rogers added.
I really like commentating: Rogers
One thing very commonly noticed is cricketers morphing themselves into commentators post-retirement. Some former cricketers like Ravi Shastri, Sunil Gavaskar, Tony Grieg, Michael Slater and various others earned a great reputation as commentators. When asked if he's interested in taking the mike, Rogers said he really enjoys commentating and would love to turn one in the time to come.
"I really like commentating but sometimes I felt like I was just talking about someone rather than being able to get involved and making a difference. Hopefully people got a bit of pleasure out of my commentary. But for me the real satisfaction comes down to working with people individually and in a team and helping them – that's what's going to drive me to chase the coaching route," he concluded.