Christchurch shootings: When Tamim Iqbal called up a Bangladeshi journalist to save them
The only thing that came to the journalist's mind was to rush towards that mosque.
Updated - Mar 15, 2019 9:08 pm
14.1K Views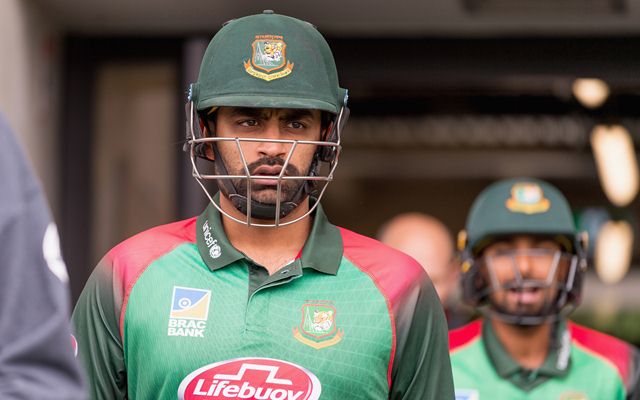 Follow us on Telegram
The national cricket team of Bangladesh had a narrow escape on Friday as shootings took place in a mosque in Christchurch which their bus was approaching. Two mosques in the city came under attack in which nearly 50 people were killed while many were seriously injured. Bangladesh were set to play New Zealand in the third Test of their three-game series in Christchurch from Saturday but it was cancelled following the attacks. New Zealand have already won the series 2-0.
Bangladesh opener Tamim Iqbal had tweeted about the incident saying the entire team "got saved" from what could have been a disaster. It made alive the dark memories of the 2009 terror attack on the Sri Lankan national cricketers in Lahore in Pakistan that saw the traumatized cricketers getting airlifted to safety. Pakistan lost their right to host international matches subsequently.
Bangladesh-based reporter Mohammad Isam came up with his account of the incidents in Christchurch. Isam was in NZ to cover the series. Around 1.52 pm local time, he got a call from Tamim while leaving Christchurch's Hagley Oval ground which was scheduled to host the third Test.
Writing for his publication ESPNcricinfo, Isam heard Tamim telling him: "There's shooting here, please save us." Isam first thought Tamim was joking but soon, his cracking voice gave the indication that something was terribly wrong. "He says that I should call the police as there's a shooting going on inside the mosque where they are about to enter," Isam said giving details about what Tamim told him.
Journo ran to attack scene 'mainly as a human being'
The only thing that came to the journalist's mind was to rush towards that mosque. "…you can call me an idiot for running towards an active terrorism scene but I knew I just had to go. Partly as a journalist, mainly as a human being," he said.
A woman in a car offered Isam a lift and he told her what he learnt from Tamim. She took him along with two other Bangladeshi journalists Mazhar Uddin and Utpal Shuvro. Former Bangladesh captain and currently their team manager Khaled Mashud later told the media that the Bangladeshi team was immensely lucky that the tragedy happened before they set foot inside the mosque.
[interaction id="5c86604218d43d4f62bc1c78″]
Follow us on Google News