Coming of Age: A Year that may define England's young core
Will England's core finally stand up in the toughest of challenges?
Get every cricket updates! Follow us on
When the first ball of the English summer was bowled on June 2nd against New Zealand at Lord's, it marked the start of a cricketing rollercoaster that will twist and turn all the way until The Ashes at the end of the year. Amongst the experienced heads of Joe Root, Stuart Broad, and James Anderson sit a new generation of England internationals, all of whom will be looking to make their mark this year.
For young men like Zak Crawley, Ollie Pope, and Dan Lawrence, 2021 presents an unparalleled baptism of fire. After an already challenging tour of India, they welcomed New Zealand, and will now reengage with India, before finally heading Down Under to attempt to reclaim The Ashes from arch-rivals Australia. As much as this period may define individual careers, it may just be make or break for this version of the England Test Team.
Burden of Expectations
After failing to beat Australia in the 2019 Ashes, England cricket went back to the drawing board. Whilst Trevor Bayliss' all-action brand of cricket had reaped significant white ball rewards, it struggled to translate effectively over to the Test arena. Too often England found themselves two or three wickets down within a matter of overs, the epitome of these shortcomings came in a flawed attempt to use Jason Roy as a Test opener.
In came Chris Silverwood, and with him some significant personnel changes. In his first year he phased out Jason Roy, Joe Denly, and barring subcontinent tours, the ever-divisive Jonny Bairstow. Their replacements were on the younger end of the spectrum. Dom Sibley and Zak Crawley occupy the top of the order, with Ollie Pope and Dan Lawrence in the middle, and Dom Bess finding a role as lead spinner in Jack Leach's absence.
On separate occasions, all have impressed. Pope starred in South Africa, Sibley has shown an opening resilience unseen for some time in England, and the pick of the bunch must unquestionably be an outrageous 267 scored by Zak Crawley against Pakistan. All have shown what they can do, but this year will test them more than anything they have ever faced.
Subcontinent Struggles
The story commenced in Sri Lanka and India. For many of these players it was their first foray into international cricket in the subcontinent. As to be expected, there were some issues that reared their head. Namely, many struggled to bat on turning pitches. Indeed, this was a problem chiefly for Sibley, Crawley, and Pope.
Dom Sibley and Zak Crawley opened the batting for much of the tour, and generally had opposite problems. Sibley often got trapped in his crease, regularly getting dismissed leg-before-wicket, or caught in close proximity (Axar and Ashwin often the culprits). Crawley, on the other hand, seemed to keep getting out by attempting to attack the spinners.
Ollie Pope, meanwhile, just struggled. After suffering a nasty shoulder injury in 2020, Pope went into the tour without many minutes under his belt. Against the elite Indian bowling attack, he predictably struggled. It was always likely to be hard, India is not a tour that you'll enjoy if you are anything short of perfect in terms of both form and fitness.
For three promising talents, it was a bit of a tough tour. That's not to say that it was all bad. Sibley started the tour with a cool 87 in Chennai, and Crawley hit a quick 50 in Ahmedabad. It simply highlighted areas where development is necessary. The trick for these three is not to be discouraged by the eventual 3-1 loss in India.
Young players must learn, and often they must suffer. There will be high points. Enter, Dan Lawrence. Across two innings in the First Test against India, Lawrence made a cumulative total of 18 runs. In the final Test, where the rest of the team disintegrated, Lawrence put up a defiant half-century. This is indicative of how England's young players must all attempt to carry on.
Instead of allowing themselves to be haunted by heavy loss at the start of the year, England's youth must look to get their own back in the English summer.
Home Struggles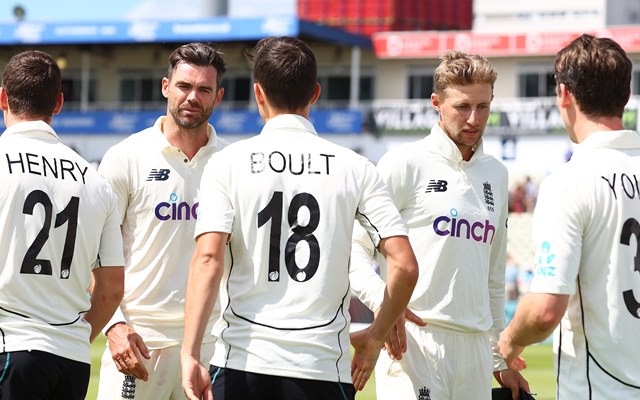 Two Tests against New Zealand presented a chance for England's youth to reset their fortunes after their adventures in the subcontinent. Instead, all that emerged was a disaster.
The first Test was not ideal, in a draw dominated by Devon Conway's debut 200, there were signs of trouble for England. Sibley and Lawrence were dismissed for ducks, Crawley for two, and Pope for a middling 22. It was, however, Edgbaston where chaos unfolded.
In the second innings, England totally collapsed. Sibley gone for eight, Crawley for 17, Lawrence again for a duck, Pope for 23. In humiliating fashion, England were bundled out for what would become a loss by eight wickets.
What made this particular loss so significant was the eruption of criticism that it brought. On TV and radio, the England players were picked apart for their limp showings. Accusations flew with some calling it arrogance, and some just sheer incompetence. The problem now, is that these same players must rebound to face India.
This will not be any easier. Off the back of another rough series, players must find something to hold onto and march forward. Perhaps for Lawrence it will be his plucky 81 against New Zealand, perhaps for Crawley it may be the mental reset of a white ball summer. Whatever it is, England's young players must find it soon.
Swing, Swing, Swing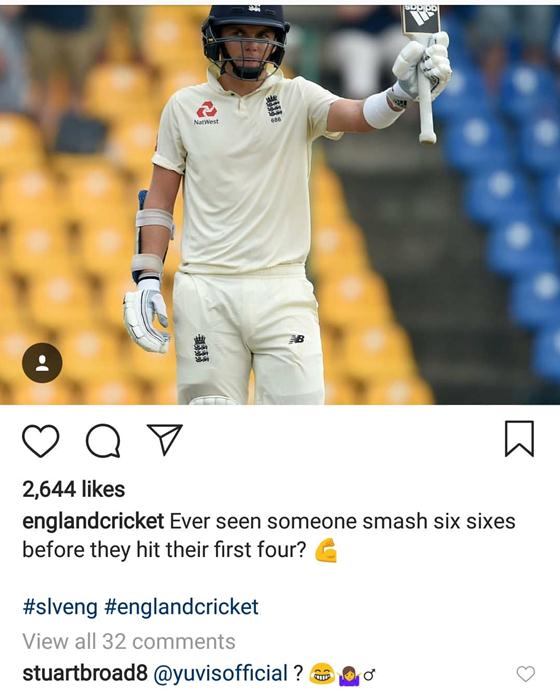 Historically, teams think of touring England and think of murky clouds, green-tinged pitches, and often prodigious swing. As Australia is to pace and bounce, England is to movement and nibble. Teams would visit and find batting a nightmare, only to realise that their own bowlers simply could not harness the conditions in the way that their English counterparts could. This may be changing.
There now exists a strong argument, that visiting teams are well-equipped to exploit swing themselves. Looking at the Indian and New Zealand bowling attacks, you would be foolish to want to face the likes of Jasprit Bumrah, Trent Boult, Kyle Jamieson, and Ishant Sharma on a green top. The precedent for this was set in The Ashes in 2019.
At home, England's top-order was terrorised by the bowling of Pat Cummins and Josh Hazlewood. Time and time again, the two would draw the edges of helpless English batters. Of course, visitors still have to deal with Broad, Anderson, and Woakes, but year by year they are improving their capability to put up a fight themselves.
Thus, England's young core face a monumental challenge in the home summer. Whilst no doubt they are talented teams, the 2020 opposition of the West Indies and Pakistan pales in comparison to NZ and India. Any troubles that surfaced in the summer of the 2020 will be heavily magnified this year.
The real test is likely for Sibley and Crawley in the top three. One of England's biggest qualms with the Bayliss team was how often Joe Root would find himself having to play as a de facto opener with little more than a few balls faced. Sibley and Crawley are supposed to put a stop to this. Sibley in particular has shown an ability to play completely without ego, facing delivery after delivery to wear out the bowlers as he ticks along slowly.
The question of whether they can do this against truly elite pace attacks is yet to be answered. The New Zealand series has now severely dampened hope that they can. In the two Tests, it was Rory Burns who looked most comfortable rather than Sibley or Crawley. To beat India it will take more than just one top-order player.
Entering the Pressure Cooker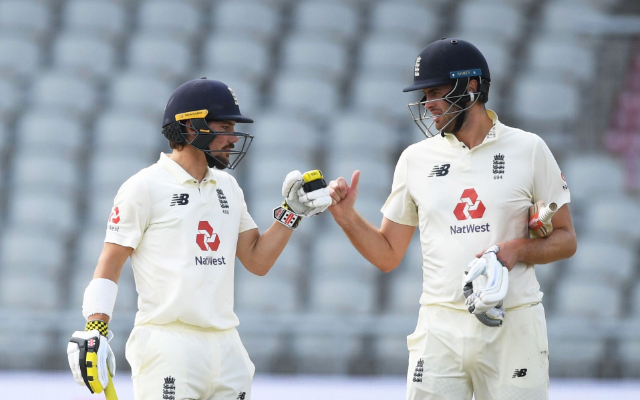 Before the rollercoaster stops, comes one final corkscrew, The Ashes down under. As arguably the great cricketing rivalry, there exists no real way to prepare England's young stars for what they will be put through. They must enter an arena where an entire country is willing them on to miss every ball, to crack under pressure.
As much as England's top order will be tested in the home summer, there comes equal pressure for the middle order to produce the goods in The Ashes. In an Ashes series, there will be moments of extreme adversity, where games feel lost in the matter of a couple of overs. It is moments like this where the onus lies with players like Ollie Pope and Dan Lawrence to deliver.
As Rishabh Pant showed, sometimes it comes down to a player in the centre of the batting order to put the team on their back and produce the win. This is what Pope and Lawrence, if they bat around 5th or 6th, must do. It is a classic trope in cricket, but teams time and time again need someone to steady the ship during a collapse.
Between them, Joe Root, Ben Stokes, and Jos Buttler will likely put in good knocks at some point in the series. The mistake would be for England to rely solely on them. It is undeniably a lot of pressure, but to reclaim The Ashes it may take every player to contribute, no matter how young they are.
Quite frankly, there is no easy way to know if England's youth are ready for this challenge or not. Things will only become clear when they arrive in Australia and take this leap of faith. All that is certain is that this is by no means the end of the journey, simply that it is a point that may define where the journey goes.
If England can look back after The Ashes at a year where they thrived after putting trust in youth, then they can find that their selection overhaul stood fully justified. If it is a year of struggle then it may be too soon to say that it's a bust, perhaps it is simply the start of a somewhat long process. Either way, it will be fascinating to see how England's boys deal with a year of unprecedented challenges.
Written by Daniel Booth