I am confident that the team will create history in South Africa: Anil Kumble
He was extremely confident about Team India's capabilities.
Updated - Dec 17, 2017 1:35 pm
541 Views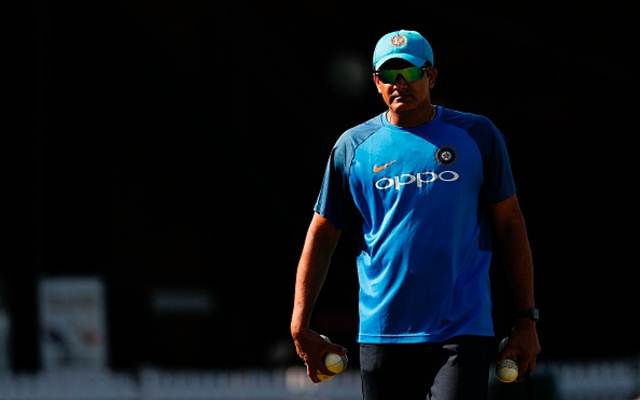 Anil Kumble and Virat Kohli had a bitter relationship according to many. However, that relationship was not reflected on to the field as India managed to win five successive Test series under Jumbo. The saga went on for a while as Kumble stepped down as the coach and Ravi Shastri was reinstated. Virat and Ravi share a good rapport.
Shastri, in his previous tenure, managed to take India to the semis of the T20 World Cup but lost to the eventual champions. However, Anil Kumble also did a fantastic job with the team as his five series win took India to the number 1 spot in Test rankings. They have never left the spot since. At an award function held in Bangalore, Kumble was awarded as the coach of the year for his feat.
Team can create history in South Africa – Kumble
Anil gave a fantastic speech at the SWAB awards. The catchiest part of the speech was when he spoke about the Indian team. He also talked about India's prospects in South Africa and was fairly confident of the team's chances. Jumbo also said that a coach has very little to do when it comes to cricket.
"I think coaches in cricket don't have too much to say or too much to do. But nonetheless this is an excellent recognition of all the good work that the team did over the past one year and they have continued with their winning ways," said Kumble in his speech.
He was extremely confident about Team India's capabilities. South Africa are a great side but India has the talent to go and win the series there according to the former India coach. Kumble was also confident about India's chances in the series that follow the South African tour.
"I'm confident that the team which we have will certainly go on to create history in South Africa and then beyond. That's the confidence I have, and I'm sure the team under Virat certainly has the capabilities to achieve that and continue all the good work they have been doing," opined Kumble.