Consecutive Test tons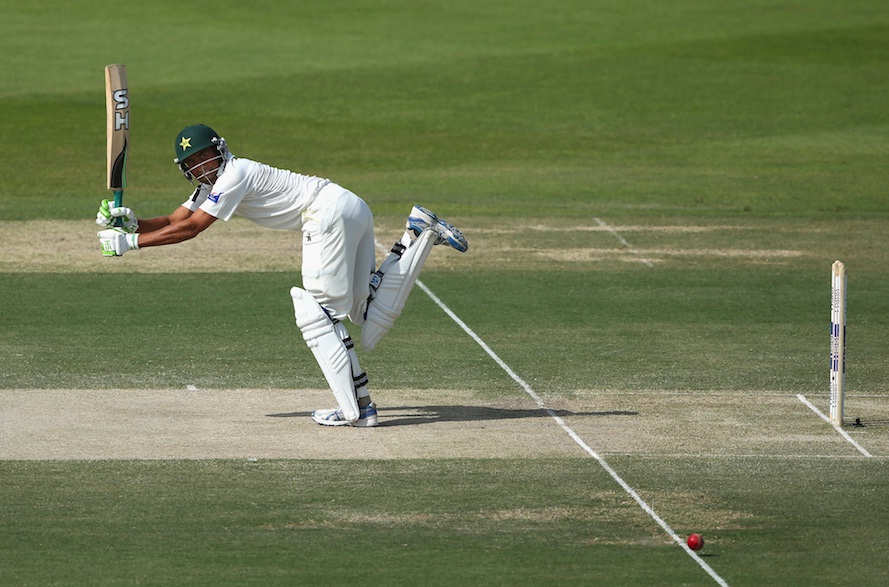 Follow us on Google News
Before October 22, 2014 Younis Khan had test centuries vs every Test playing nation except Australia. Now after 9 days and just three test innings, Younis Khan has THREE test centuries against the Aussies, all coming at a time when he was at his very low after being dropped out of the ODIs without any reasons.
3 in 3 Test centuries meant Younis Khan made his name in yet another records book as he became the 4th Pakistani and 34th overall to score 3 or more tons in consecutive innings.
W Bardsley was the first batsman to score 3 consecutive tons way back in 1909-10 when he 136 & 130 vs England in August 1909 and then had to wait for more than an year to play his next Test but still managed to score 132 vs South Africa at Sydney in December 1910 to achieve this feat.
H Sutcliffe and CG McCartney had already repeated Bardsely's achievement in 1924-25 and 1926 respectively, when JHW Fingleton bettered this record by scoring 4 in 4 in 1936 (3 vs SA and 1 vs ENG). This record didn't stayed for long as ED Weekes recorded 5 tons in 5 test innings in 1948 (4 vs IND, 1 vs ENG) which is until now a WORLD RECORD.
Here is the list of players who have scored 3 or more consecutive test innings:
[table id=28 /]
® Same batsman has achieved this feat twice.
®®Same batsman has achieved this feat thrice.
Other Stats:
Vinod Kambli is the only batsman to score all of his three consecutive test-tons against different oppositions.
Aarivinda de Silva repeated his feat in almost 100 days.
Kumar Sangakkara has scored 3 in 3 in 3 different calendar years.
The year 2014 has seen 4 different batsmen achieve this record – most in any calendar year.
Australians have achieved this feat for the most times – 7, followed by Sri Lankans – 6.
No player from Bangladesh and Zimbabwe has achieved this feat.
Misbah-ul-Haq – the latest name in the record book, still have an ACTIVE sequence.
Stats updated till 11th Nov 2014.
Follow us on Telegram