Cricket Australia refuses to soften the ban on Smith, Warner, and Bancroft
The report proposes 42 recommendations.
Updated - Oct 30, 2018 10:23 am
5.6K Views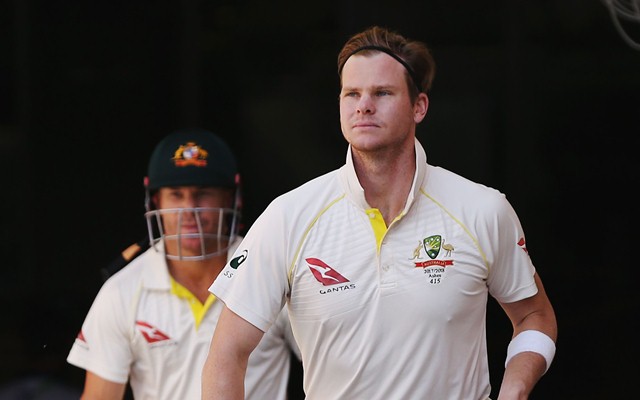 Cricket Australia stands by their original verdict of imposing bans on David Warner and Steve Smith for one year and on Cameron Bancroft for nine months. The Australian Cricketers Association has called for reconsidering the bans after a comprehensive review was released into the Australian cricket organisational culture.
While Cricket Australia fully accepts responsibility for what led to the ball-tampering fiasco, it remains firm that the punishments given to the trio would not be lifted.
Steve Smith and David Warner have been given a ban up to a year, which means they will be eligible to play all forms of cricket from April 2019. Cameron Bancroft, who carried out the activity, will be eligible from January 2019.
David Peever, who is Cricket Australia's chairman as quoted by ESPN Cricinfo said, "The sanctions were carried out and imposed by the board after a very full and thoughtful process. So the sanctions stand."
Findings in the report
As quoted by Fox Sports Australia, the review reports found that, "There were frequent comments noting the immense pressure on players always to win and the unacceptability of anything less than in all forms of the game." It implicates that this is what lead the players to use unfair means in order to win the game.
Cricket Australia has also released the in-depth review conducted on account of the Newlands scandal. One of the points in the review which was found out was the men's cricket team had a mindset of "win at all costs".
Another major finding which the report suggested was that there were players who were dissatisfied with Cricket Australia's decision making and style. There were multiple instances of disrespect than ran through CA. Director Simon Longstaff stated in the report.
The report proposes 42 recommendations in order to repair the state of Australian cricket. At present, a majority of them have been accepted with seven under consideration and one not accepted at this stage.
Get the latest Cricket News and updates, Match Predictions, Fantasy Cricket Tips and lots more on CricTracker.com.
– Written by Aayushman Vishwanathan