Cricket may be part of the 2028 Olympic Games at Los Angeles: ICC CEO
There's no doubt that T20 is the only format that may seem acceptable to the International Olympic Council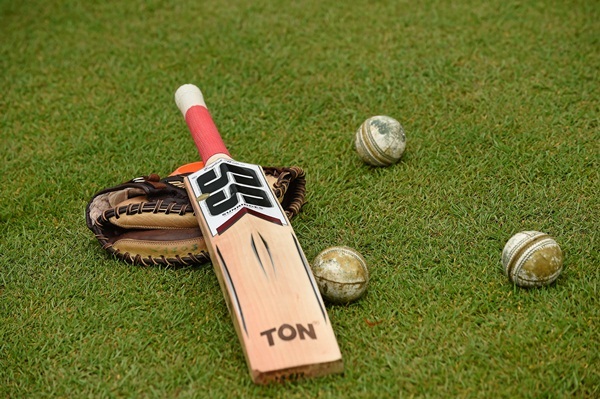 Follow us on Google News
The International Cricket Council took an important decision recently wherein they gave international status to 104 members. CEO Dave Richardson announced the same in Kolkata. When asked if this was done in order to provide a strong case for Cricketing action in Olympics, he replied with an affirmative 'Yes'.
The topic has sparked a lot of debate over the past few years. While it will be a great decision to globalise the game of cricket, there are certain issues which need to be addressed. There's no doubt that T20 is the only format that may seem acceptable to the International Olympic Council.
We need to ensure all of cricket is united in a desire to be part of the Olympics
CEO Dave Richardson acknowledged that the decision was a part of ICC's plan to bring cricket into Olympics. However, he admitted that there were a few internal issues that needed to resolved specifying the BCCI vs IOA (Indian Olympic Association) conflict. He felt that it was important that the cricket community stood together for this.
"This decision can only help us in any move or application to the IOC for the right to participate in the Olympics. We still have to resolve an issue between the BCCI and the IOA. Assuming that we can get all of cricket united in a desire to be part of the Olympics, then I think we will have a very good chance of pursuing the IOC that cricket is a sport that can add value to the Olympics going forward," he was quoted as saying by the Indian Express.
Hopefully, by 2028, we will have cricket in the Olympics
While he remarked that the sport is going to miss out for the Paris event in 2024, they still had Los Angeles at their behest for the 2028 event. It would be interesting to see if cricket gets an approval to be a part of the Olympic games.
"It is going to take a bit of time as you know the Olympics will be in Paris 2024, Los Angeles in 2028. We already missed the boat to apply to IOC through the front door to get the right to participate. We can't go to Paris. We have continued with talks with them and with LA in due course. Hopefully, by 2028, we will have cricket in the Olympics," added the ICC official.
The main issue has been BCCI trying to avoid coming into the scanner of IOA. Thus, the ICC would be looking forward to an idea where the BCCI can avoid any IOA intervention. The final decision though stands with the International Olympic Council.
[interaction id="5ae5cb54a65d2c350ff9741f"]
Stay updated on 'today's cricket news' with CricTracker.com
Follow us on Telegram