Cricketers join the Tennis madness as Roger Federer wins Australian Open
Updated - Jan 29, 2017 7:42 pm
90 Views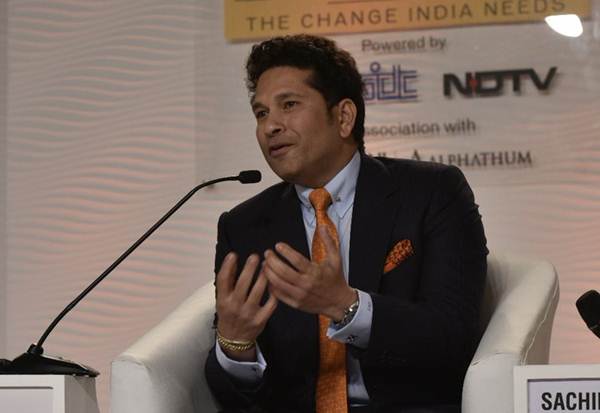 At the age of 35, Roger Federer became the second oldest tennis player in the Open Era to win a Grand Slam since 37-year-old Ken Rosewall, who achieved the feat at 1972 Australian Open. Federer beat classic rival and legendary tennis star Rafael Nadal in 5 sets (6-4, 3-6, 6-1 3-6, 6-3). The Swiss man had spent six months off the road as he recovered from a knee injury last year. This is the legend's 18th Grand Slam win.
The duo- Rafael Nadal and Federer has 31 Grand Slams between them. The last time both of them met at the center court was back in 2011 during the French Open. Nadal got the better of Federer by winning in 4 sets. Twitterati couldn't just keep calm as everyone including the cricketers joined the wagon.
Gujarat skipper Parthiv Patel was mesmerized by Nadal's speech at the end while Australian batsman Ed Cowan believes his chatter-box cannot take any more emotions. Indian spinner Ravichandran Ashwin saw the funny side to it, whereas David Warner who was present at the Melbourne stadium felt absolutely blessed to have watched the game live.
Many praised Roger for his timeless class and putting up such an effort at 35, while others had a word of pride for the Spaniard. English cricketer Jonny Bairstow and West Indies paceman Jason Holder too enjoyed the setting to their best ability.
The match was fiercely fought but both the players continue to hold each other in high regards and praised each other for their efforts in the last few years as Federer the 35-year-old and Nadal who is 30 have both struggled with injuries of late and have had to fight hard to get back to the court.
Here are some of the best tweets:
The whole world salutes your tears of victory today @rogerfederer, your play was divine … #AusOpen #AusOpenFinal

— sachin tendulkar (@sachin_rt) January 29, 2017
Best game of tennis I've watched in years. #FedererNadal . The levels from both players was inspirational. #magicOFsport

— Colin Ingram (@CAIngram41) January 29, 2017
Roger Federer XVIII
??????????
??
??????????????
??????????
Greatest of all time!

— Steve Smith (@stevesmith49) January 29, 2017
Shhhhhhhh!!! It's Roger Federer

— Shoaib Akhtar (@shoaib100mph) January 29, 2017
Great speech by @RafaelNadal…true champion..

— parthiv patel (@parthiv9) January 29, 2017
What an unbelievable game of tennis…champion is back @rogerfederer …greatest of all time..

— parthiv patel (@parthiv9) January 29, 2017
Literally it has melted under the pressure. pic.twitter.com/o3QqgnZk2Z

— Ed Cowan (@eddiecowan) January 29, 2017
My TV literally can't deal with the emotion now. pic.twitter.com/2gm38vU0CN

— Ed Cowan (@eddiecowan) January 29, 2017
Great match and the legend @rogerfederer wins his 18th Grand Slam.#AusOpen. #FedererNadal #GodOfGrandSlam pic.twitter.com/r0prF36Dw1

— Virender Sehwag (@virendersehwag) January 29, 2017
Many doubted whether these two champs would ever reach these heights again.
Awesome!#FedererNadal #AusOpen #Respect

— Mpumelelo Mbangwa (@mmbangwa) January 29, 2017
Rafa to say 'Melbourne was so near yet so far, see you in Roland Garos Roger'.??

— Ashwin Ravichandran (@ashwinravi99) January 29, 2017
Truly a clash of the titans! What a match 🙂 Congratulations @rogerfederer on winning the #AusOpen finals. pic.twitter.com/8TMJ6ZXZUK

— sachin tendulkar (@sachin_rt) January 29, 2017
Absolutely blessed to watch two champions play tennis. @rogerfederer @RafaelNadal well done #fedexpress

— David Warner (@davidwarner31) January 29, 2017
Kudos to Rafa Nadal. Most couldn't have responded to what he threw out there. Amazing!#AusOpen #FedererNadal

— Mpumelelo Mbangwa (@mmbangwa) January 29, 2017
Attention Nick Kyrgios: that's how you win a Tennis championship.. 1 down and FIGHT there is no tomorrow! Great players #Nadal #Federer

— Dean Jones (@ProfDeano) January 29, 2017
You beauty @rogerfederer 18th Grand Slam. Proving once again age is just a unit for experience. If you're good enough you're young enough ??

— Alec Stewart (@StewieCricket) January 29, 2017
Federer does it again, champion athlete ???#AusOpen

— cheteshwar pujara (@cheteshwar1) January 29, 2017
What a match @rogerfederer you are an absolute Legend!! Nadal played incredibly well also but so happy for roger @AustralianOpen #champion

— Steve Smith (@stevesmith49) January 29, 2017
Wow wow wow ??? #RogerFederer you beauty #Champion

— Daren Sammy (@darrensammy88) January 29, 2017
Fasten your seatbelt!! What a final, 2 legends of tennis. Who's are you backing!! #Melbourne #fed #raf

— Jonny Bairstow (@jbairstow21) January 29, 2017
ROGER FEDERER??????????????????✅?? #legend #champion #18 @rogerfederer

— johan botha (@johan_botha) January 29, 2017
Any successful athlete could feel the energy & passion exhibited today. Motivation to everyone THIS IS WHY WE PLAY! Congrats Roger!#AusOpen

— Jason Holder (@Jaseholder98) January 29, 2017