Cricketing Trends on Social Media today
Here is how cricketers spent their day on Twitter and Instagram today.
Updated - Apr 2, 2020 8:04 pm
238 Views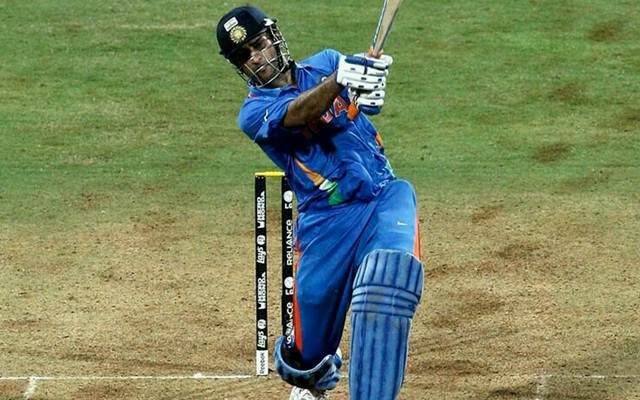 Follow us on Google News
Along with the human existence, the coronavirus pandemic has taken a toll on all sporting events in the world. All major sporting events have either been postponed or cancelled in the wake of the coronavirus outbreak.
Amid these trying times, the majority of cricketers are spotted spending their quarantine time be either interacting with fans or conducting Question & Answer sessions on Twitter. And it was Krunal Pandya who joined the bandwagon on Thursday and answered a plethora of questions. The Baroda all-rounder shared his thoughts about Mumbai Indians, MS Dhoni, Rohit Sharma, Sachin Tendulkar as well as brother Hardik Pandya.
At a time when the whole world is suffering from trying times, Jos Buttler hogged the headlines by auctioning off his World Cup final jersey to raise funds. The wicketkeeper shared this on Twitter and got an incredible response over the same as he received massive bids for his jersey.
Afghanistan's Rashid Khan also shared a video of him impersonating Steve Smith in his room. The leg-spinner can be seen copying Smith's stance and shots in the interesting clip. Twitter was also flooded with tweets celebrating India's 2011 World Cup victory. MS Dhoni and Co had lifted the coveted trophy at Wankhede Stadium on 2 April 2011.
Mohammad Hafeez, who has been an integral part of Pakistan side, also shared a video for the brave and innocent patients whose lives have been affected by the pandemic. BCCI Women also shared a still where the India Women players can be spotted discussing their strategy. "We are in this together," wrote BCCI Women and urged everyone to stay home and stay safe amid the 21-day lockdown.
1. Rashid Khan copies Steve Smith
Cricket at home = more practice for @rashidkhan_19!

He's been working on his best @stevesmith49 impressions 😂

Send us your cricketing activities at home using #MyHomeOfCricket ⬇️ pic.twitter.com/WIQvusoSYl

— Lord's Cricket Ground (@HomeOfCricket) April 2, 2020
2. Krunal Pandya lauds Sachin Tendulkar
God of Cricket @sachin_rt https://t.co/LiWHpc1exn

— Krunal Pandya (@krunalpandya24) April 2, 2020
3. Krunal Pandya names his favourite sportsperson apart from cricket
Always been a fan of @rogerfederer https://t.co/j6r33MkhtT

— Krunal Pandya (@krunalpandya24) April 2, 2020
4. Sanju Samson shares a throwback video
#tbt pic.twitter.com/lUxZCnxH7f

— Sanju Samson (@IamSanjuSamson) April 2, 2020
5. Wahab Riaz spreads awareness amid the lockdown
This lockdown may not be the best for us right now but long term it is. Use it to reflect on how you are as a person and how you can improve.

You can find a positive in EVERY situation if you have the right mindset.#CoronaLockdown #CoronaLessons

— Wahab Riaz (@WahabViki) April 2, 2020
6. Krunal Pandya chooses Ronaldo over Messi
Ronaldo https://t.co/Ps9AXoKJTm

— Krunal Pandya (@krunalpandya24) April 2, 2020
7. BCCI Women share a heartfelt tweet
We are in this together 👨‍👩‍👧‍👧
Spread the word 🗣️🗣️
Stay home 🏡
Stay safe 🤗❤ pic.twitter.com/lYZHhhAZ2x

— BCCI Women (@BCCIWomen) April 2, 2020
8. Mohammad Hafeez spreads positivity amid the coronavirus pandemic
M starting this campaign for all the brave & Innocent Patients of #COVID19Pakistan 🤲🏼✊👍🏼 Best Wishes & More Power to U #GetWellSoon #MeinHoonBahadurMeinHoonPakistan My Nominations for next Video msg r @AliZafarsays @shoaib100mph @iamhumayunsaeed @betterpakistan @HamidMirPAK pic.twitter.com/taiPb3SZIy

— Mohammad Hafeez (@MHafeez22) April 2, 2020
9. Jos Buttler to auction his World Cup 2019 jersey
Can you believe it?! @josbuttler is auctioning off his World Cup final shirt for our Covid-19 Emergency Appeal! We are completely overwhelmed by the response so far & are incredibly grateful to everyone that's getting involved 💜🏏 https://t.co/mGaZku6whV

— Royal Brompton & Harefield Hospitals Charity (@RBHCharity) April 2, 2020
10. Wasim Jaffer reminisces World Cup 2011 victory
No matter where we are, whenever April 2 will come Indians all over the world will share same joy. Joy of being World Champions again. Joy of a collective dream becoming a reality. The joy of "DHONI FINISHES OFF IN STYLE, INDIA LIFT THE WORLD CUP!" #9yearsofworldcup #Dhoni #India pic.twitter.com/XTdoK43j1P

— Wasim Jaffer (@WasimJaffer14) April 2, 2020
11. KL Rahul shares a still amid the lockdown 
One day at a time 🌞 pic.twitter.com/kZsNByYaNM

— K L Rahul (@klrahul11) April 2, 2020
12. Lamichhane extends birthday wishes to Michael Clarke
Wishing you a very happy birthday brother @MClarke23. I hope you have a great day. The memories are still alive. Thanks for the wonderful thing you have done for me so far. Always Grateful.😊

— Sandeep Lamichhane (@IamSandeep25) April 2, 2020
13. RP Singh shares still on India lifting 2011 World Cup
ऐसा लगता है मानो ये कल की ही तो बात थी…What a day and what a win by @BCCI team India. #worldcup2011 #ThisDayThatYear pic.twitter.com/94vMQX4aIz

— R P Singh रुद्र प्रताप सिंह (@rpsingh) April 2, 2020
14. Sai Kishore spreads awareness amid the pandemic
Guys have a look. This is important https://t.co/62NTObMIBc

— Sai Kishore (@saik_99) April 2, 2020
15. AB de Villiers hauls Jos Buttler for his initiative
Great initiative, Jos! https://t.co/Gw8riGLIgZ

— AB de Villiers (@ABdeVilliers17) April 2, 2020
Follow us on Telegram