Cricketing Trends on Social Media Today
Here's how the cricketers spent their day on social media platforms.
Updated - Sep 7, 2020 12:19 am
414 Views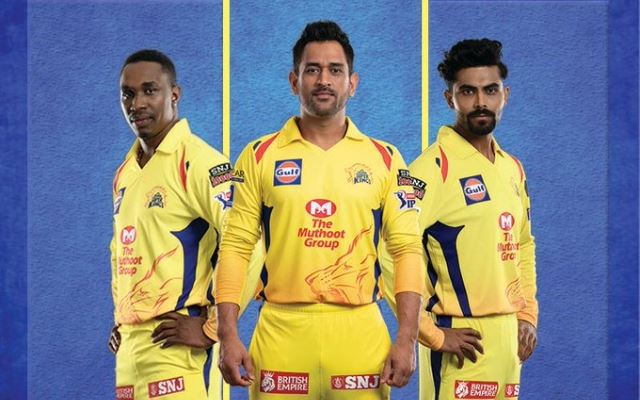 Follow us on Telegram
After a considerable delay, the much-awaited thirteenth edition of the Indian Premier League is finally set to commence from September 19th. Days before the start of the cash-rich league, the BCCI finally rolled out the IPL 2020 schedule for all eager fans who are waiting for the T20 extravaganza to begin.
Twitter erupted after all fixtures of this year's IPL were revealed. Defending champions Mumbai Indians (MI) facing the Chennai Super Kings (CSK) in the opening game in Abu Dhabi, with the final being locked on November 10th. All the fixtures are slated to be played in Dubai, Sharjah and Abu Dhabi in three different legs. Amid COVID-19 pandemic, the BCCI had no option but to shift the league to a different country altogether.
Many fans and players expressed their excitement as IPL 2020 is now less than a couple of weeks away. Congratulatory wishes also poured in for the England side after they defeated Australia by 6 wickets in the second T20I and clinch the series.
Meanwhile, many members of the cricket fraternity also reacted to the current COVID-19 situation across the country. India has witnessed a surge in coronavirus positive cases in the past couple of days and has registered over 4 million cases so far. Considering the COVID-19 situation across the country, the decision to shift IPL 2020 to the UAE could prove a wise one.
1. Azhar Mahmood congratulates England
Congratulations to @englandcricket for winning the T20 series! Great all-round team performance and incredible from @josbuttler

— Azhar Mahmood (@AzharMahmood11) September 6, 2020
2. Aakash Chopra hits out at Indian media 
Shouldn't there be a penalty imposed on TV channels who are found flouting the social distancing norms while covering a news story? No masks…piling on each other…shown on prime time TV must be banned/penalised. #COVIDIOTS

— Aakash Chopra (@cricketaakash) September 6, 2020
3. Jofra Archer lauds England's team effort
Great team effort🦁 pic.twitter.com/ZYaxsH2qgy

— Jofra Archer (@JofraArcher) September 6, 2020
4. Lungi  Ngidi excited to brace the field in IPL 2020
Good to be out and about 😁🔥🦁 pic.twitter.com/rb9elsiJvy

— Lungi Ngidi (@NgidiLungi) September 6, 2020
5. Pravin Tambe takes a breathtaking catch in CPL 2020
PRAVIN TAMBE!! Aged like fine wine! A brilliant catch and a Wicket! #CPL20 #CricketPlayedLouder #SKPvTKR pic.twitter.com/c1EmlUFLWn

— CPL T20 (@CPL) September 6, 2020
6. Shubman Gill trains before the start of IPL 2020
Stronger every rep. pic.twitter.com/O7rxlpaQqE

— Shubman Gill (@RealShubmanGill) September 6, 2020
7. Aakash Chopra reacts to IPL 2020 schedule
It's the defending champions #MI taking on the runners up #CSK in the opening encounter on the 19th. Looking forward to #IPL2020 @StarSportsIndia

— Aakash Chopra (@cricketaakash) September 6, 2020
8. Dhawal Kulkarni hits the gym to prepare for IPL 2020
LIFTARANG 🏋🏻‍♂️@mipaltan #OneFamily #IPL pic.twitter.com/27Rc8rQT3F

— Dhawal Kulkarni (@dhawal_kulkarni) September 6, 2020
9. Mohammad Kaif shares a touching message from Sharjah
From 50 of us watching those Friday Indo-Pak games on B/W television to @sachin_rt Paaji's colourful #desertstorm. From my first tour here as a player in 2000 to returning as coach 20 years later. Hello old friend Sharjah, how have you been? #Dream11IPL pic.twitter.com/kjfdndW6hN

— Mohammad Kaif (@MohammadKaif) September 6, 2020
10. RP Singh reacts to IPL 2020 schedule
Can't wait anymore for 19th September. Now,#iplschedule2020 is out and I hope #Dhoni's #CSK' vs #Rohit's #MI first contest will bring back the flavour of #IPL ka jashn! pic.twitter.com/GvOyKJYCqs

— R P Singh रुद्र प्रताप सिंह (@rpsingh) September 6, 2020
11. Wriddhiman Saha shares a picture with SRH teammates
Life is too short for bad vibes. ✨ pic.twitter.com/CMXIGSzVHF

— Wriddhiman Saha (@Wriddhipops) September 6, 2020
12. Dinesh Karthik celebrates 16 years in international cricket
Congratulations to me and international cricket, it's our 16 year anniversary. We've been through lots of ups and downs, but the journey had always been great.I can't wait to see what it has in store for me, for the years to come ❤️ pic.twitter.com/vtOGYX3zvv

— DK (@DineshKarthik) September 6, 2020
13. Kuldeep Yadav shares pictures from training
Keep striving 💪🏻@KKRiders pic.twitter.com/VO4ggZNDjO

— Kuldeep yadav (@imkuldeep18) September 6, 2020
14. Washington Sundar extends wishes to Dinesh Karthik
Congratulations and thank you for all the memories on & off the field! 😍❤️ https://t.co/LbGYsG35CF

— Washington Sundar (@Sundarwashi5) September 6, 2020
15. Irfan Pathan selects three youngsters expected to dazzle in IPL 2020
Looking forward to see three youngsters prosper this ipl season 1) @yashasvi_j @rajasthanroyals 2) Ravi bishnoi @lionsdenkxip 3) Abdul Samad @SunRisers I'm sure all three will do well for their respective franchise also players to watch out for Indian cricket.whats your pick?

— Irfan Pathan (@IrfanPathan) September 6, 2020
Follow us on Google News