Cricketing Trends on Social Media today
Here is how cricketers spent their day on Twitter today.
Updated - Jun 9, 2020 9:30 pm
231 Views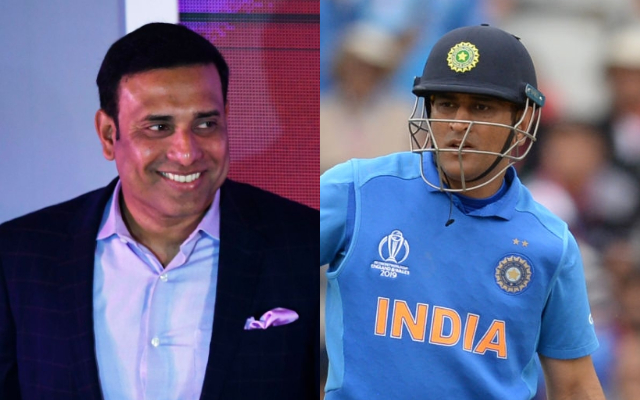 At a time when the whole world is grappling with the COVID-19 outbreak, many players have been busy in entertaining fans with their social media posts. Former India international Wasim Jaffer hogged the limelight yet again as he shared an all-time ODI XI. The team consisted of many Indian stalwarts including the likes of Kohli, Dhoni and Sachin.
However, two omissions– Rahul Dravid and Virender Sehwag– irked many fans. Harbhajan Singh also questioned Jaffer's decision to leave out Sehwag from the squad. Responding to Harbhajan, Jaffer asked the off-spinner whom he would drop (Sachin, Ganguly or Rohit) to slot Sehwag into the side.
Meanwhile, to flag off the resumption of international cricket, West Indies side arrived in England to lock horns with them in a three-match Test series starting next month. England Cricket welcomed the Caribbean side and expressed their anticipation ahead of the series.
A month before the series, the ICC also announced two significant changes in the post-coronavirus world. The ICC announced the ban on saliva and introduced like-for-like replacement in Test cricket. These two changes are anticipated to have a significant impact on the future of the sport.
Former Pakistan skipper Younis Khan is set to return to the sport as he was appointed by the PCB as the team's batting coach for England tour. Younis expressed his feeling upon his appointment and said that he feels honoured to serve Pakistan again.
1. Younis Khan honoured to serve Pakistan again
No feeling can match better than the feeling of serving Pakistan again. Thank you @TheRealPCB for honoring me with an opportunity to be back in the dressing room as a batting coach. I will make sure than no stone remains unturned to bring the best out of these talented players. pic.twitter.com/g5ENcvK2eR

— Younus Khan (@YounusK75) June 9, 2020
2. West Indies players arrive in England
Welcome to England @windiescricket! 👋

We are delighted to have you here and can't wait for our Test series to get started 🏏 pic.twitter.com/XH9VJlITJL

— England Cricket (@englandcricket) June 9, 2020
3. Harbhajan Singh questions Wasim Jaffer over the omission of Virender Sehwag
No sehwag ??? 😳 https://t.co/HOqqAltARq

— Harbhajan Turbanator (@harbhajan_singh) June 9, 2020
4. Shakib Al Hasan reminisces first Test century
Shakib's first test century https://t.co/os2trf7rst via @YouTube

— Shakib Al Hasan (@Sah75official) June 9, 2020
5. Deep Dasgupta reacts after West Indies arrive in England for iconic Test series
All the very best to everyone involved . The whole cricketing world's watching you guys …. #NoPressure https://t.co/MMXT07EOmY

— Deep Dasgupta (@DeepDasgupta7) June 9, 2020
6. Dean Jones reacts to the appointment of Younis Khan
This is good news! 👏🏻 https://t.co/zDegM2CaAW

— Dean Jones AM (@ProfDeano) June 9, 2020
7. David Warner and his family react to an Indian TikTok dance video
Another talent showing the moves. Great work Deepak 👍👍 #gotthemoves #worldofdance pic.twitter.com/hJJHuZdXlV

— David Warner (@davidwarner31) June 9, 2020
8. Kamran Akmal congratulates Younis Khan after becoming the batting coach
Good Decision by @TheRealPCB for electing legend @YounusK75 as batting coach.Congratulations and Good Luck. https://t.co/HfvIRYT1v0

— Kamran Akmal (@KamiAkmal23) June 9, 2020
9. Kamran Akmal trains to keep himself fit amid the pandemic
Trying to get Busy by doing training in the time of Pandemic.Working very hard to get fit.#fitnessmotivation Alhamdulliah pic.twitter.com/kpqZIl1WLm

— Kamran Akmal (@KamiAkmal23) June 9, 2020
10. Ravindra Jadeja shares a clip of his horse
He is ready!! #stallion #lalbeer pic.twitter.com/cL1ZnqJqR2

— Ravindrasinh jadeja (@imjadeja) June 9, 2020
11. Sandeep Lamichhane reacts to a fan's artwork
Great work! This is incridible, Big thanks. Keep up the good work.😊 https://t.co/GJF2pD7vjJ

— Sandeep Lamichhane (@Sandeep25) June 9, 2020
12. VVS Laxman heaps praise on MS Dhoni
Blessed with the rare equanimity of viewing cricket as a sport and not a matter of life and death, @msdhoni's calling card was composure, especially under pressure. The 2007 World T20 triumph catalysed the stirring captaincy saga of a leader who talked through his deeds. pic.twitter.com/N2LukWwD3f

— VVS Laxman (@VVSLaxman281) June 9, 2020
13. Mushfiqur Rahim starts his day with a morning run
Best way to start the day…Alhamdulillah 🏃‍♂️🏃‍♂️🏃‍♂️ pic.twitter.com/zDCyym5y0g

— Mushfiqur Rahim (@mushfiqur15) June 9, 2020
14. Wishes pour in on Andrew Symonds' birthday
Take on @RoySymonds63's arm at your own peril! Happy birthday the former Aussie allrounder! pic.twitter.com/kdEskliAaz

— cricket.com.au (@cricketcomau) June 9, 2020
15. Yuvraj Singh extends birthday wishes to Andrew Symonds
Happy birthday big fella @RoySymonds63 🍺 🎂 hope you're having a good one with your lovely family. Stay safe 👍🏻

— yuvraj singh (@YUVSTRONG12) June 9, 2020