Cricketing Trends on Social Media today
Here is how cricketers spent their day on Twitter and Instagram today.
Updated - May 1, 2020 8:08 pm
146 Views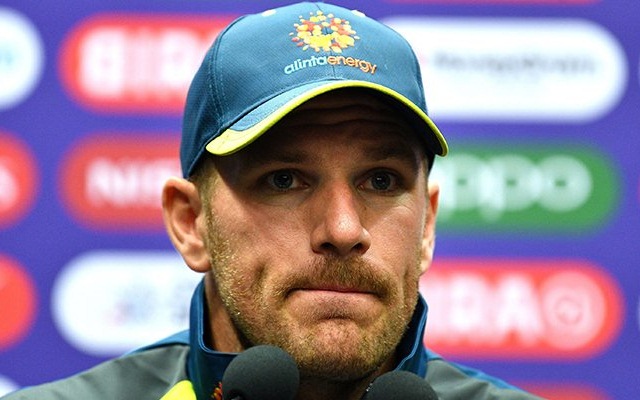 Follow us on Telegram
The whole world is grappling with the COVID-19 outbreak and people are left with no choice but to abide by the lockdown in such stern situation. The situation hasn't subsided yet and the world has witnessed over 2 lakh deaths so far. Meanwhile, in India, the death toll has crossed over 1000 and more than 35,000 people have tested positive.
To tackle the pandemic, India PM Narendra Modi had announced an extended lockdown until May 3. However, considering the current situation, the lockdown has been further extended for two more weeks. Many cricketers have come forward to extend their support during the pandemic and several cricketers shared the news on their Twitter. Many cricketers have also donated to aid in the battle against the pandemic.
Meanwhile, wishes poured in for the Test and T20 side of the Australian side for reaching the No.1 position in ICC rankings. Dean Jones also joined the bandwagon and lauded the Australian side for their achievement. He also lauded the captaincy of Aaron Finch as this was the first time when the Aussies topped the T20I rankings table. Aaron Finch also acknowledged wishes to all the individuals who wished him for achieving this historic feat.
On the occasion of Labour Day, many cricketers including Subramani Badrinath extended wishes to all the individuals. He termed them as 'engines' and held them responsible for running the nation. Meanwhile, James Anderson, who had auctioned his stumps and jersey to raise funds for coronavirus, thanked everyone for all the bids.
1. Aaron Finch expresses gratitude
Thank you Jim, appreciate all your support through the ups and downs mate! https://t.co/MZHT44tEin

— Aaron Finch (@AaronFinch5) May 1, 2020
2. Aakash Chopra set for a Q&A session
Tomorrow ☺️🤗 https://t.co/ciPtWyqENF

— Aakash Chopra (@cricketaakash) May 1, 2020
3. James Anderson thanks everyone for bidding
Thank you so much for your generosity with the bids on this and all the donations to https://t.co/pfnQl2WBvv so far 👍🏼 https://t.co/3lwBUitflc

— James Anderson (@jimmy9) May 1, 2020
4. Aakash Chopra shares Kane Williamson's video
Kane Can Bat….and we all know that. But the dog can catch too 🤗😛 #AakashVani #FromTheVault
Footage courtesy: Kane Williamson, of course 🙏 pic.twitter.com/MrlEvsXkjQ

— Aakash Chopra (@cricketaakash) May 1, 2020
5. Ajinkya Rahane expresses gratitude towards farmers
Wanted to put out this picture from our Sangamner farms to salute our farmers, who inspite of the adverse conditions have produced sufficient grains to ensure food security for all of us. pic.twitter.com/vyqXivxCqa

— Ajinkya Rahane (@ajinkyarahane88) May 1, 2020
6. Australia Women shares a hilarious video
For your viewing pleasure, we present the the outtakes from summer 19-20 😎 pic.twitter.com/JvjyuH09Xl

— Australian Women's Cricket Team 🏏 (@AusWomenCricket) May 1, 2020
7. Shahid Afridi foundation urges everyone to donate on labour day
This Labor Day support @SAFoundationN #DonateKaroNa Ration Drive safely from home: text 'HopeNotOut' to '8086' for Rs.10+tax or go to https://t.co/tw5QOQY9oT for direct deposits. All contributions will go to struggling families during #LockDown. Ensuring #HopeNotOut pic.twitter.com/LW7khuExSB

— Shahid Afridi (@SAfridiOfficial) May 1, 2020
8. Hanuma Vihari indulges in a movie
Time to reboot!!#Thappad #movie👌 @taapsee

— Hanuma vihari (@Hanumavihari) May 1, 2020
9. Virat Kohli shares a heartwarming tweet for Anushka
You my love bring light into this world. And you light up my world everyday. I love you ❤️ pic.twitter.com/nhYYr0CjDs

— Virat Kohli (@imVkohli) May 1, 2020
10. Herschelle Gibbs to auction his bat
Supersport showing the #438 game . The bat i used that day will be up for auction to raise funds for covid. Kept it all these years. pic.twitter.com/VyGyAzKVSn

— Herschelle Gibbs (@hershybru) May 1, 2020
11. Azhar Ali to auction his bat and jersey
Bat he used to score Test triple century 🏏
Signed shirt from #CT17 win

ICYMI ⏬ https://t.co/1Bz6LXcwYk

— Pakistan Cricket (@TheRealPCB) May 1, 2020
12. Wriddhiman Saha recalls a moment
Superman @Wriddhipops recalls our game against KKR in the 2018 qualifiers in his #MyIPLMoment 🧡

How he battled through the game with an injured thumb, there's a reason we call him Superman 💪#OrangeArmy #SRH pic.twitter.com/XH05jf5y5p

— SunRisers Hyderabad (@SunRisers) May 1, 2020
13. Amit Mishra spreads awareness amid the lockdown
Due to big breaking on lockdown show has been postponed for tomorrow.. pls be connected

— Amit Mishra (@MishiAmit) May 1, 2020
14. Rahul Tripathy excited to work with KKR
"I recently spent some quality time at #KKRAcademy. We were there for a month, it was a great experience. KKR is like a family" – #RahulTripathi#IPL #Cricket #KKR #KorboLorboJeetbo @abhisheknayar1 https://t.co/B1XkrMKll0

— KolkataKnightRiders (@KKRiders) May 1, 2020
15. Dean Jones lauds the Australian side
Congrats to the Test and T20 Australian Team teams for reaching No1! @tdpaine36
Well done Finchy.. first time we have topped the T20 table! 👏🏻👏🏻👍🏻

— Dean Jones AM (@ProfDeano) May 1, 2020
Follow us on Google News