Cricketing Trends on Social Media Today
Here's how the cricketers spent their day on social media platforms.
Updated - Aug 13, 2020 9:40 pm
212 Views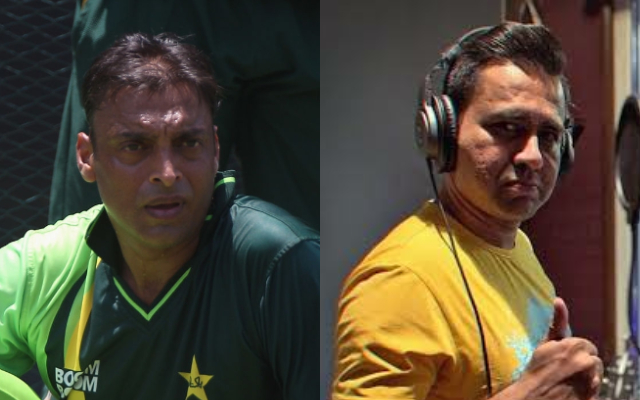 Twitter was flooded with tributes for Sachin Tendulkar on Thursday. It was on August 14, 1990, that the Master Blaster scored the first of his 100 international centuries. Tendulkar amassed a majestic 119* to save the game for India.
Tendulkar eventually went on to become one of the greats of the sport. In an illustrious career, Tendulkar amassed 100 international centuries while donning the India jersey in 200 Tests, 463 ODIs and a solitary T20I. It all started from a young 'Little Master' hogging the headlines in Manchester by scoring his maiden ton 30 years ago.
Many tweets mentioning the second Test between England and Pakistan also surfaced on Twitter. Pakistan, aiming to level the series after suffering a defeat in the first Test, suffered two early blows in the form of Shan Masood and skipper Azhar Ali.  Many fans bashed Azhar Ali for yet another poor outing with the bat. Many even insisted him to step down from the captaincy duties after disappointing performances with the willow. Meanwhile, many people also lauded veteran James Anderson for his impressive spell.
Wishes also poured in for former Pakistan speedster Shoaib Akhtar, who celebrated his 45th birthday on August 13th. The Rawalpindi Express, known for his scintillating pace, donned the Pakistan jersey in 46 Tests, 163 ODIs, and 15 T20Is, scalping over 400 international wickets. He also holds the record for the fastest ball bowled in the history of cricket. He had bowled a delivery at 161.3 km/h (100.23 mph) against England in the 2003 World Cup.
1. Kedar Jadhav hits the gym ahead of IPL 2020
Life Is Better When You're LIFTING 🏋🏻‍♂️ pic.twitter.com/Bi0dEeW9GW

— IamKedar (@JadhavKedar) August 13, 2020
2. Wasim Akram shares a clip from England-Pakistan Southampton Test
Southampton right now . pic.twitter.com/nLMEjEyvO5

— Wasim Akram (@wasimakramlive) August 13, 2020
3. Wishes pour in for Shoaib Akhtar on his birthday
Thanks guys. https://t.co/PChTpEszbI

— Shoaib Akhtar (@shoaib100mph) August 13, 2020
4. Mayank Agarwal trains to get in shape before IPL 2020
Grinding through the ranks!⚡#FitLife #AlwaysGrinding #Training pic.twitter.com/zIsmWWhwJC

— Mayank Agarwal (@mayankcricket) August 13, 2020
5. Hassan Ali extends birthday wishes to Shoaib Akhtar
To one of my hero growing up happy birthday legend @shoaib100mph bhai 🇵🇰

— Hassan Ali 🇵🇰 (@RealHa55an) August 13, 2020
6. Sunrisers Hyderabad share David Warner's clip on International Left-Handers day
Enjoy 20 seconds of @davidwarner31 on #InternationalLeftHandersDay 🍿#OrangeArmy #SRH pic.twitter.com/jnhX5YAOAD

— SunRisers Hyderabad (@SunRisers) August 13, 2020
7. Pakistan Cricket extends birthday wishes to the Rawalpindi Express
Thank you so much. https://t.co/mx1uJblC1C

— Shoaib Akhtar (@shoaib100mph) August 13, 2020
8. Kamran Akmal wishes luck to the Pakistan side ahead of the second Test
Good Luck to team green @TheRealPCB for 2nd test Go & play positive cricket. you can still make it #PakvsEng

— Kamran Akmal (@KamiAkmal23) August 13, 2020
9. Suresh Raina celebrates International Left-Handers Day
Happy #LeftHandersDay, so let's celebrate uniquenesses as we do things the right way with our left hands. Shoutout to all my friends out there @HaydosTweets @KumarSanga2 #DavidGower #SAnwar 🙌 #internationallefthandersday pic.twitter.com/iGVtiaRQVL

— Suresh Raina🇮🇳 (@ImRaina) August 13, 2020
10. Hardik Pandya reminisces his maiden Test ton
A special moment 😊 Still remember every bit of it. https://t.co/j2SwY49NjR

— hardik pandya (@hardikpandya7) August 13, 2020
11. Twitter celebrates Sachin Tendulkar's maiden Test century
It all started with this! 🏏 #SachinMaidenCentury https://t.co/CtVTU2p96A

— 100MB (@100MasterBlastr) August 13, 2020
12. Fans bash Azhar Ali for his disappointing show against England
That's why I don't like Azhar Ali playing useless dot deliveries which resulted in a wicket

Runs : 20
Balls : 85
SR : 23.52
4s : 1

Something to look at 🙏 yes it has worked in Asian conditions but not outside Asia.

Look at Babar Azam first ball Single ♥️

POSITIVE Approach 🏏

— Saeed Cricky 🏏 (@SaeedCricky) August 13, 2020
13. RCB share their excitement ahead of much-awaited IPL 2020
The reaction when you meet your RCB fam after more than a year! 😝

Absolute. Joy. 🤩#PlayBold #IPL2020 #WeAreChallengers pic.twitter.com/SzenRPnpcu

— Royal Challengers Bangalore (@RCBTweets) August 13, 2020
14. Aakash Chopra extends birthday wishes to Shoaib Akhtar
Fierce foe on the field. A dear friend off it. Never a dull moment when he's around. Wish you a very happy birthday, @shoaib100mph 😇🙌 pic.twitter.com/5GPlokBF2R

— Aakash Chopra (@cricketaakash) August 13, 2020
15. Rohit Sharma unveils his new bearded look while training