Cricketing Trends on Social Media Today
Here's how the cricketers spent their day on social media platforms.
Updated - Jun 17, 2020 9:10 pm
235 Views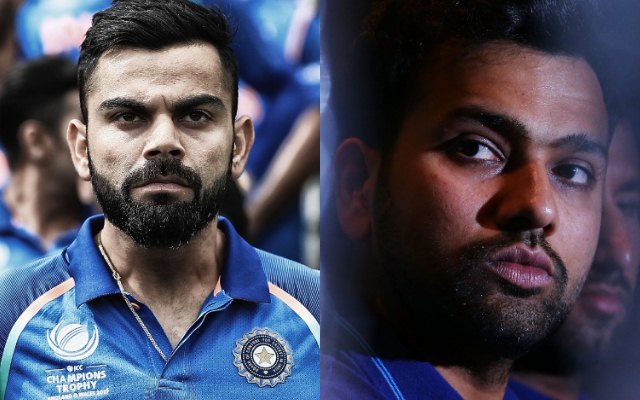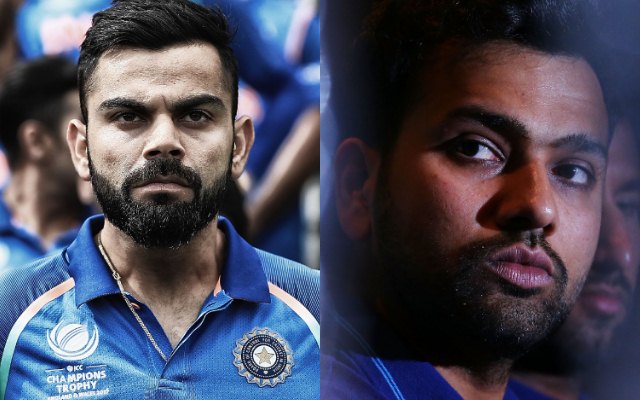 Follow us on Telegram
In the border stand-off against India and China, at least 20 Indian soldiers attained martyrdom in the clashes along the LAC in Ladakh's Galwan Valley. The tension between both the countries was evident yet again as Indian, as well as Chinese soldiers, suffered casualties. Post the incident, Twitter was filled with condolences and tributes to Indian soldiers who lost their lives in the face-off.
The cricket fraternity also condoled their demise and many well-known players including Virat Kohli and Rohit Sharma shared condolence messages. India veteran Harbhajan Singh even appealed to everyone to boycott Chinese products. Shikhar Dhawan and Virender Sehwag also saluted the bravery of soldiers and expressed grief over their demise.
Meanwhile, England also announced a 30-man training squad for the upcoming Test series against West Indies. Many names like Moeen Ali, Jofra Archer, Jonny Bairstow and James Anderson paved their way in the squad.
Many players are hoping for the IPL to get underway in the latter part of the year. With the T20 World Cup in Australia in jeopardy, the cash-rich league might be slated in October-November window.
At a time when there are no sporting activities across the country, Indian players are keeping themselves fit amid the pandemic. Chennai Super Kings vice-captain Suresh Raina also shared a video where he was seen training before the resumption of cricketing activities.
1. VVS Laxman condoles the demise of Indian soldiers
My heartfelt condolences to the family of the martyrs who have made the supreme sacrifice in the line of duty.
#GalwanValley pic.twitter.com/7BUK0ow8cH

— VVS Laxman (@VVSLaxman281) June 17, 2020
2. Smriti Mandhana salutes bravehearts who lost their lives at Galwan Valley
My Salute to every brave heart who lost their lives at #GalwanValley and to every soldier of #TheIndianArmy who strive to protect us so we can lead normal lives. My thoughts go out to their families who are as brave as our Jawans. Jai Hind 🇮🇳

— Smriti Mandhana (@mandhana_smriti) June 17, 2020
3. Mohammad Kaif shares a heartwarming video of father of a martyred soldier
These parents are gods !
SAJDA 🙏🏼 https://t.co/Dwii7nURvs

— Mohammad Kaif (@MohammadKaif) June 17, 2020
4. Jemimah Rodrigues salutes the sacrifice of Indian soldiers
I salute our brave soldiers for the incredible sacrifice that they have made for our country and it's people at #GalwanValley. And to also every soldier of the Indian Army. My deepest condolences to the families of the martyrs. May God give them the strength 🙏🏼

— Jemimah Rodrigues (@JemiRodrigues) June 17, 2020
5. Mohammed Shami wishes strength to the families of martyred soldiers
Salute to our REAL HEROES who laid their lives protecting and honouring our border. May god give their families utmost strength #GalwanValley #IndianArmy #WeAreWithIndianArmy pic.twitter.com/W717SvnX7F

— Mohammad Shami (@MdShami11) June 17, 2020
6. Ravichandran Ashwin offers condolences to families of martyrs
Salute 🙏 the soldiers who sacrificed their lives for our country. My deepest condolences to the families of the Martyrs. #indianarmy

— Ashwin (During Covid 19)🇮🇳 (@ashwinravi99) June 17, 2020
7. Suresh Raina sweats it out amid the COVID-19 pandemic
Be the decider of your life – another day, another hustle..Gotta keep doing it! #midweekmotivation 💪 pic.twitter.com/JMZNbvjfW3

— Suresh Raina🇮🇳 (@ImRaina) June 17, 2020
8. Gautam Gambhir shares a touching video of Late Col Santosh Babu's mother
"Sad that I lost my son but proud that he sacrificed his life for the country" – Late Col Santosh Babu's Mother

Ordinary people like you & me can never understand the depth of these words! It is only coz of such mothers that our country & we live on! #BraveSoldiersBraverFamilies pic.twitter.com/p44Oc11XyL

— Gautam Gambhir (@GautamGambhir) June 17, 2020
9. Yuvraj Singh extends birthday wishes to Leander Paes
Happy birthday brother @Leander 🎂 hope you're doing good! Have a day as wonderful as your smooth forehand and backhand shots 🎾 in case you're looking for a doubles partner, we can be a good retired pair 😂🤪 stay safe!

— Yuvraj Singh (@YUVSTRONG12) June 17, 2020
10. Tino Best takes a sly dig at Andrew Flintoff for his sledge against Yuvraj
Hey Andrew @flintoff11 as a fan of the game I think your best sledge was @YUVSTRONG12 T20 WC 2007 🤣 how did it go again 666666 poor Stuart 🤣🤣🤣🤣 and then the 95 in 2012 so everyone came back hard after hearing u slegde 🤣🤣🤣 I'm going to the beach 🏖 bye 👋🏾 , Yorkie said hi

— Tino95 (@tinobest) June 17, 2020
11. England announce 30-member training squad for West Indies Tests
The ECB Board has announced a further financial package to support the whole game during the COVID-19 pandemic

— England and Wales Cricket Board (@ECB_cricket) June 17, 2020
12. Virat Kohli pays tribute to Indian soldiers who attained martyrdom
Salute and deepest respect to the soldiers who sacrificed their lives to protect our country in the Galwan Valley. NO one is more selfless and brave than a soldier. Sincere condolences to the families. I hope they find peace through our prayers at this difficult time. 🙏

— Virat Kohli (@imVkohli) June 17, 2020
13. Rohit Sharma salutes heroes protecting the country
Salute to our REAL HEROES who laid their lives protecting and honouring our border. May god give their families utmost strength #GalwanValley

— Rohit Sharma (@ImRo45) June 17, 2020
14. Pakistan Cricket lauds Shahid Afridi
Best Bowling in an ODI for Pakistan

1. @SAfridiOfficial 7-12 vs West Indies at Providence
2. @waqyounis99 7-36 vs England at Leeds
3. @AJavedOfficial 7-37 vs India at Sharjah
4. @ImranKhanPTI 6-14 vs India at Sharjah pic.twitter.com/wqgkLojGYq

— Pakistan Cricket (@TheRealPCB) June 17, 2020
15. David Warner shares a 'levitating' TikTok video
Follow us on Google News