Cricketing Trends on Social Media today
Here's how the cricketers spent their day on Twitter today.
Updated - Jan 2, 2021 9:17 pm
332 Views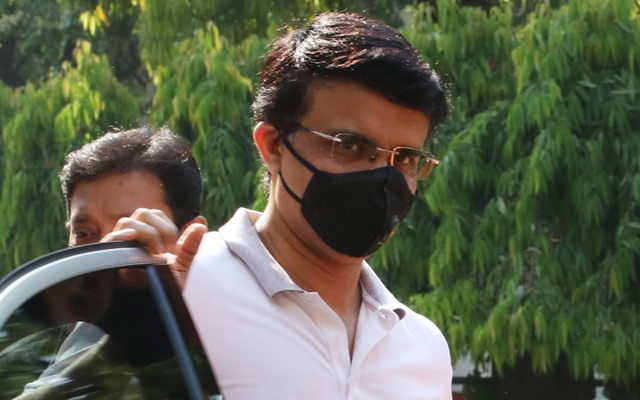 Follow us on Telegram
Cricketing Trends on social media revolved around a lot of trends and topics. The current buzz is around the update on the BCCI President Sourav Ganguly who has been hospitalized due to a Heart Attack and wishes for recovery have been flowing in on Social Media.
Another topic that has taken Social Media by storm has been the breach of the bio bubble by the Indian players and the events that followed it. Currently, the Indian players have been isolated and will join the Training once they test negative.
Apart from these things, we get into the posts that take us through the personal lives of our favorite cricketers that the netizens yearn to binge on. Through this article, we take you through the trends that took Social Media by storm and current trends on Social Media.
Here are the trends that have been creating a buzz on Social Media:
1. Harbajan Singh applauds legendary 'Shane Warne' on the eve of his day of debut.
Legend @ShaneWarne greatest ⭐️⭐️⭐️⭐️⭐️ https://t.co/WRzlErx4Ib

— Harbhajan Turbanator (@harbhajan_singh) January 2, 2021
2. Sanjay Manjrekar trolls himself on his commentary.
Nice view but peace spoilt by a 'Sanjay Manjrekar' of the village doing commentary on the loudspeaker…tennis ball match happening somewhere near. 🤨😉 pic.twitter.com/JQFwunyXTK

— Sanjay Manjrekar (@sanjaymanjrekar) January 2, 2021
3. Sachin Tendulkar wishes Sourav Ganguly for a speedy recovery.
Just got to know about your ailment Sourav.
Hope each passing day brings you closer to a full and speedy recovery! Get well soon. pic.twitter.com/NIC6pFRRdv

— Sachin Tendulkar (@sachin_rt) January 2, 2021
4. Sandeep Lamichanne celebrates his team's victory.
Great team work, was a nice feeling today as I bowled after a long time. Onto the next one.@HurricanesBBL https://t.co/ajFChK9q3U

— Sandeep Lamichhane (@Sandeep25) January 2, 2021
5. Kedar Jadhav believes in the positives ahead in the new year.
The best time for new beginnings is now ! pic.twitter.com/FgKpje1SAL

— IamKedar (@JadhavKedar) January 2, 2021
6. Aakash Chopra is awestruck by a Kid's drive.
Chotu's got some "driving" skills 👌#AakashVani #Cricket pic.twitter.com/HLPGhY9ZG2

— Aakash Chopra (@cricketaakash) January 2, 2021
7. Dale Steyn pulls out of the IPL and conveys the same with a tweet.
Cricket tweet 🏏

Just a short message to let everyone know that I've made myself unavailable for RCB at this years IPL, I'm also not planning on playing for another team, just taking some time off during that period.

Thank you to RCB for understanding.

No I'm not retired. 🤙

— Dale Steyn (@DaleSteyn62) January 2, 2021
8. Vino Kambli posts in remembrance of his coach Ramakanth Achrekar.
At some point in your life, there comes someone who changes your life. Achrekar Sir was the one for me. In him, I saw someone more than a Guru. His invaluable teachings are something we'll remember all our lives and pass on to generations ahead.
We miss you Sir ❤️ pic.twitter.com/RbpcZU8PdM

— Vinod Kambli (@vinodkambli349) January 2, 2021
9. Wasim Jaffer takes a hilarious dig at people concluding at the breach of bio-bubble by the Indian players.
Do we even have conclusive evidence about the "alleged" hug. Did more than 50% of their bodies touch? 😛 pic.twitter.com/op2mGqxgnv

— Wasim Jaffer (@WasimJaffer14) January 2, 2021
10. Sidharth Kaul wishes his IPL teammate Mohammed Nabi on his birthday.
He is Like an Elder Brother ❤️ A very very Happy Birthday @MohammadNabi007 – Wishing You Good Health – Awesome Memories and Lots of Happiness 💥 @SunRisers
.
.#cricket #brothers #sunrisershyderabad #mohammadnabi07 #bowling #birthday pic.twitter.com/F29eJENCtF

— Siddharth Kaul (@iamsidkaul) January 2, 2021
11. Dinesh Karthik shares a pic of his doppelganger along with a tamil meme.
Naan Avan Illai 😛
Never knew Vaiyapuri was my doppelgänger all my life https://t.co/N4SDLZxSzH

— DK (@DineshKarthik) January 2, 2021
12. Mandeep Singh shares a pic with his wife, both decked up in Punjabi traditional attire.
ਰੋਅਬ ਤਾਂ ਪਹਿਲਾਂ ਹੀ ਬਹੁਤ ਸੀ ਤੇਰੇ ਨਾਲ ਹੋਰ ਹੋਗਿਆ 🤍 pic.twitter.com/lSRrzlAhwL

— Mandeep Singh (@mandeeps12) January 2, 2021
13. Sanath Jayasuriya wishes everyone on New year with a small tweet.
Wishing everyone a happy and healthy new year . Stay safe we will win

— Sanath Jayasuriya (@Sanath07) January 2, 2021
14. Fawad Alam obliges on him being awarded by the PCB.
I'm truly humbled to be honoured for the best individual performance of the year at the PCB awards. It gives me immense pleasure to represent my country. Allah has been very kind to me. I would like to thank everyone who has supported me. #PCBAwards2020 #PCB #Cricket pic.twitter.com/Y3hUyJnXN5

— Fawad Alam (@iamfawadalam25) January 1, 2021
15. Rohan Gavaskar has found his playlist for sure.
The more I listen to Bruno talk , the more in love I fall !! #ManUtd #EPL #manavl

— Rohan Gavaskar (@rohangava9) January 1, 2021
Follow us on Google News