Cricketing trends on social media today
Here is what the cricketing community was talking about in the last 24 hours.
Updated - May 20, 2019 9:37 pm
2.3K Views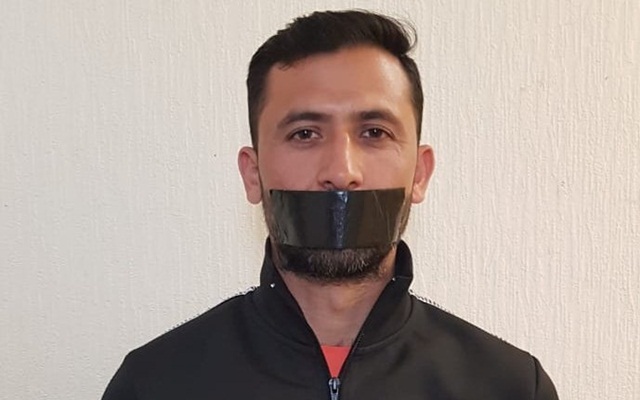 Follow us on Telegram
The cricketing trends on social media revolved around the Pakistan cricket team in specific, for the good and bad reasons. Monday morning began on a worst possible note for cricket lovers across the globe as they learned about the demise of Asif Ali's 2-year-old daughter. His daughter Noor Fatima was battling cancer in the USA and it was announced this Monday morning that she had passed. This tragic news came in like a hammer blow to the entire cricketing universe.
Pakistan cricket team was in the news for some other reasons well. They made three changes in the World Cup squad which was announced last month. Asif Ali, Mohammad Amir and Wahab Riaz were called up in place of Abid Ali, Junaid Khan and the under-performing Faheem Ashraf. Whilst some fans really appreciated the call-ups, some expressed disappointment after Junaid was left out despite not being in a bad form.
Some final cricket will be played tomorrow in Scotland and Ireland before the World Cup warm-up matches kick-start. Ireland will be hosting Afghanistan after defeating them in the first game comprehensively whilst the Scottish will be desperate to get some cricketing action after watching so many games get washed away in recent times. All the teams involved in the World Cup are likely to be heading to the home of cricket in the next few days.
1. Unmukt Chand playing cricket in a picturesque location
There's never an off day even during a holiday. 😉Always find out time for what you love, no matter where you are🏏- how's the view by the way?
Pictures by- @vprthawait
.
.#keeppracticing #matpitch #lapofhimalayas pic.twitter.com/PVNL3549T8

— Unmukt Chand (@UnmuktChand9) May 20, 2019
2. Junaid Khan after being dropped from the World Cup squad
I dont want to say anything. Truth is bitter. (Sach karwa hotha hai) pic.twitter.com/BsWRzu0Xbh

— Junaid khan 83 (@JunaidkhanREAL) May 20, 2019
3. Some words of inspiration from Bishan Singh Bedi
Exceptionally pertinent in the present milieu of our existence..!! pic.twitter.com/rZ6QdJ1CWw

— Bishan Bedi (@BishanBedi) May 20, 2019
4. Iqbal Abdullah sends birthday wishes to former Indian spinner Ramesh Powar
@imrameshpowar many many happy returns of the day . God bless you .#spinguru 😍🤗

— Iqbal abdullah (@iqqiabdullah) May 20, 2019
5. Wahab Riaz gets congratulatory messages from former teammates
Congratulation wahab bhai

— Bilawal bhatti (@007Bilawal) May 20, 2019
6. Irfan Pathan shares a cute video with his son
7. Sid Kaul had a blast of a birthday yesterday
Nobody :
Absolutely No One :
Friends and Family when they see a cake and birthday boy together :

P.S. Thank you so much everyone for the birthday wishes. Love and Light ❤️🙏 pic.twitter.com/kd3UElt8wU

— Siddharth Kaul (@sidkaul22) May 20, 2019
8. Irfan Pathan sends his condolences to Asif Ali
Heartbreaking. May allah give strength to the parents

— Irfan Pathan (@IrfanPathan) May 20, 2019
9. Shikha Pandey sends her birthday wishes to English legend Sarah Taylor
Happy Birthday @Sarah_Taylor30! #legend People born in May are special, right @Sophecc19 😋😜

— Shikha Pandey (@shikhashauny) May 20, 2019
10. Ian Bell is slowly getting there
1st session back jogging… Slowly getting there!!! 👊🏻 @WarwickshireCCC @BearsT20 pic.twitter.com/EGDgtL50bO

— Ian Bell (@Ian_Bell) May 20, 2019
11. Rankin celebrates 100 ODI wickets
Great all round team performance to get a win yesterday and it was very pleasing to reach 100 ODI wickets as well. #coybig https://t.co/zr9xXp7E9N

— Boyd Rankin (@boydrankin) May 20, 2019
12. Rhodes enjoying the election vibe in India
Hard to believe that final stage of voting for the world's largest democracy, took place in Delhi yesterday. Everything in place 👏🏻 #incredible🇮🇳 pic.twitter.com/E3zFUJuvbP

— Jonty Rhodes (@JontyRhodes8) May 20, 2019
13. Tymall Mills to be part of BBC commentary team for the World Cup
Excited to be involved in calling what's going to be a great tournament! https://t.co/eIA7KccMps

— Tymal Mills (@tmills15) May 20, 2019
14. Heather Knight on a Monday morning trundle 
Worse spots for a Monday morning trundle 🏃🏼‍♀️ pic.twitter.com/2rYFn8truD

— Heather Knight (@Heatherknight55) May 20, 2019
15. Pakistani PM offers his commiserations to Asif Ali
My condolences and prayers go to Asif Ali & his family on the passing of his daughter from cancer. May Allah give them strength to bear such a precious loss.

— Imran Khan (@ImranKhanPTI) May 20, 2019
Follow us on Google News