Cricketing Trends on Social Media today
Here is how the cricketers spent their day on Twitter and Instagram today.
Updated - Mar 22, 2020 7:58 pm
146 Views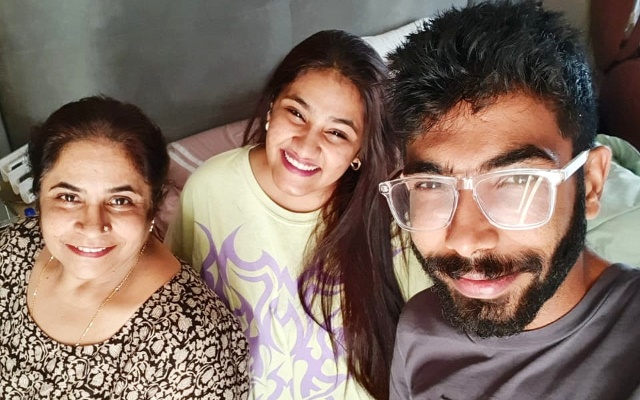 Follow us on Google News
The cricketing trends on social media revolved around a number of events. Today, India followed a sel-imposed  curfew for 14 hrs from morning 7 am to the evening at 9 pm. Narendra Modi, the Prime Minister of India had asked all the citizens of the country to come out at 5 pm and make sounds using utensils, clap hands in order to show the unity of the country in such critical conditions.
However, the people along with various cricketers like Suresh Raina, Parvinder Awana, Subramanium Badrinath came out in order to show their support. Some players even gave an applaud to all the people, who followed the instructions of their honourable PM and showed their support over the same.
Meanwhile, Wasim Jaffer, the former Indian cricketer asked every professional cricketer, who can go to play county cricket should go. It will be quite helpful in improving their game. On the other hand, Jasprit Bumrah spent his day with his mother and sister. He also shared a candid still of the same for his fans on social media.
1. Wayne Parnell asks fans to keep the positive vibe
Hope you've all had a good week, keep looking after each other and keep the vibe positive. How's the week been 👍🏼 or 👎🏼 . #covid_19 #washyourhands #positivevibes @ Cape Town, Western Province, South Africa https://t.co/GVEwFABzyT

— Wayne Parnell (@WayneParnell) March 22, 2020
2. Irfan Pathan wants fans not to come out on roads after curfew comes to its end
When we won the World Cup in 2007 and 2011. That night whole country came out on the road and celebrated the victory. Don't do that tonight. We haven't won the battle just yet against #coronavirus

— Irfan Pathan (@IrfanPathan) March 22, 2020
3. Jason Gillespie is impressed with the positive attitude of Isha Guha
At least she is giving it a go! https://t.co/Ada9cm60hd

— Jason Gillespie 🌱 (@dizzy259) March 22, 2020
4. Jasprit Bumrah spends his day with his family
Spent all day at home with these two! We are staying indoors & I urge you to do so too. #StaySafeStayHome pic.twitter.com/a0xgHN2jLR

— Jasprit Bumrah (@Jaspritbumrah93) March 22, 2020
5. Jason Gillespie urges Joe Scuderi to start preparing
Better start preparing now Joey! https://t.co/wYNblJMfuS

— Jason Gillespie 🌱 (@dizzy259) March 22, 2020
6. Parvinder Awana shows his gratitude for all those who are keeping people safe
Gratitude! 🙏🏼

With full hearts, we unite to applaud and appreciate all those who are keeping us safe.

Listen carefully, the energy of India can be heard all around us! #5baje5minute #SaluteCoronaFighters#IndiaFightsCorona pic.twitter.com/FFhyRkAe3w

— Parvinder Awana (@ParvinderAwana) March 22, 2020
7. Jason Gillespie is impressed with the video editor, who created shot highlights of wickets
The lines and lengths outstanding. The impressive thing has been the planning and setting up of his wickets that you don't necessarily always see in short clips.#TopOfOff #GOSBTS https://t.co/w0mqjh9oDp

— Jason Gillespie 🌱 (@dizzy259) March 22, 2020
8. Hemang Badani feels that India will win fight against Coronavirus
The sound of the Nation standing together gives me a feeling that we are going to win this #IndiaFightsCorona together! A tribute to all the healthcare personnel and the doctors who are on the frontline in these difficult times.

— Hemang Badani (@hemangkbadani) March 22, 2020
9. Imran Khan makes a heartwarming wish to Donald Trump for the well being of Iran
I want to appeal to President Trump on humanitarian grounds to lift the sanctions against Iran till the COVID19 pandemic is over. The people of Iran are facing untold suffering as sanctions are crippling Iran's efforts to fight COVID19. Humanity must unite to fight this pandemic

— Imran Khan (@ImranKhanPTI) March 22, 2020
10. Michael Vaughan says his workout is easy to do for any individual
It's for everyone who wants a low tempo workout .. Please join https://t.co/MZ7rcnvdTm

— Michael Vaughan (@MichaelVaughan) March 22, 2020
11. Suresh Raina is impressed to watch country getting united to fight against Coronavirus
So proud to see the whole nation following the advisories & observing the #JantaCurfew! Thank you all the doctors, nurses, caregivers, armed forces, support staff, airport staff & everyone else out there working relentlessly for us in these difficult times. #IndiaFightsCorona 🙏 pic.twitter.com/WG4J7JiOwv

— Suresh Raina🇮🇳 (@ImRaina) March 22, 2020
12. Yuvraj Singh wants everyone should join hands in such alarming conditions
सरकार #coronavirus से बचाने के लिए मेहनत कर रही है।यह समय एक साथ मिलकर अपनी भागीदारी निभाने का हैl

उच्च जोखिम में हाइजीन प्रोडक्ट्स मुहैया कराने की इस मुहीम में @lifebuoysoap @paytm के साथ जुड़कर अपना सहयोग दे l

लिंक पर क्लिक करके योगदान करें – https://t.co/sVNQIZqqqK pic.twitter.com/dRFmxGhhha

— yuvraj singh (@YUVSTRONG12) March 22, 2020
13. Wasim Jaffer requests the players should go and play in county cricket for a better future as a player
"Personally, I am all for players going and playing County cricket. I believe everyone who can go, should go. Because there are so many different challenges out there." https://t.co/dXMDmHXw4N

— Wasim Jaffer (@WasimJaffer14) March 22, 2020
14. Virender Sehwag salutes to all the warriors tirelessly working at the moment
A big Salute to all the warriors who are working tirelessly .
May this pass soon and may there be peace, peace and peace.
Om Shanti Shantih

— Virender Sehwag (@virendersehwag) March 22, 2020
15. Dimuth Karunarathna shares a happening still with his dog
The happiest person in our home these days….🐕🐕🐕 #nocricket #playingwithpets #homedays #QuaratineLife pic.twitter.com/Op7GeP267c

— 𝑫𝒊𝒎𝒖𝒕𝒉 𝑲𝒂𝒓𝒖𝒏𝒂𝒓𝒂𝒕𝒉𝒏𝒂 (@IamDimuth) March 22, 2020
Follow us on Telegram