Cricketing Trends on Social Media today
Here's how the cricketers spent their day on Twitter and Instagram today.
Updated - Nov 23, 2020 9:44 pm
347 Views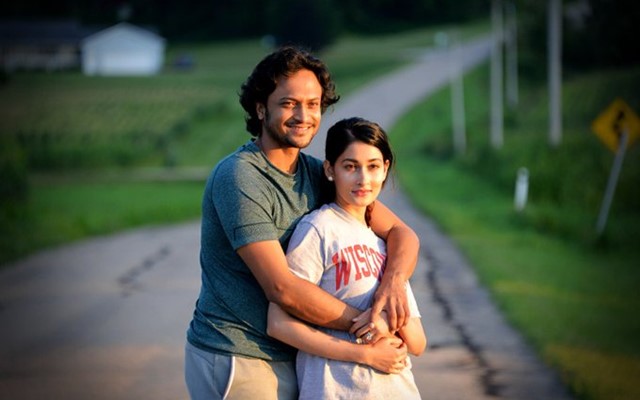 The cricketing trends on social media revolved around a number of events. The inaugural edition of the Bangabandhu T20 Cup is all set to get underway on Tuesday, November 24. Anamul Haque Bijoy was a bit saddened after having to leave his family in order to play the tournament over the next 26 days. Shakib Al Hasan shared an adorable picture where he was seen embracing his wife Umme Ahmed Shishir. Shakib is set to make his comeback to competitive cricket and he will be playing for Khulna under the leadership of Mahmudullah.
Former Pakistan fast bowler Shoaib Akhtar was over the moon after being the guest of honour at the drug burning ceremony by the Anti-Narcotics Force of Pakistan. Aakash Chopra posted a video where a boy can be seen, taking a catch by diving on to the right side. Parvinder Awana and Wriddhiman Saha wished Indian fast bowler on his birthday. Mithun Manhas wished Gary Kirsten on his birthday.
Former Pakistan cricketer Shahid Afridi missed his flight to Sri Lanka. He is set to play for the Galle Gladiators in the inaugural edition of the Lanka Premier League. Bengal veteran Manoj Tiwary reckons that hard work makes a person stronger. Indian fast bowler Siddarth Kaul posted an adorable picture with his wife. Kaul was recently a part of the Sunrisers Hyderabad in the 2020 edition of the IPL.
1. Anamul Haque Bijoy ready to stay away from his family
Staying away from family for next 26 days is really going to be hard for me but I want to come back as a Winner with great achievements!! pic.twitter.com/PlktMinOlT

— Anamul Haque Bijoy (@AnamulOfficial) November 22, 2020
2. Parwinder Awana wishes Navdeep Saini on birthday
Wish you a very happy birthday @navdeepsaini96 stay blessed & more success to you . pic.twitter.com/7OWkHbpvMk

— Parvinder Awana (@ParvinderAwana) November 23, 2020
3. Manoj Tiwary's words of wisdom
#MondayMotivation #Monday #MondayVibes pic.twitter.com/aFcTWj3mtk

— MANOJ TIWARY (@tiwarymanoj) November 23, 2020
4. Mithun Manhas wishes Gary Kirsten on birthday
Here's wishing @Gary_Kirsten a very happy birthday!! One of the best things that has happened to Indian cricket 🏏!! Good health n happiness !! pic.twitter.com/jECmW8fI7i

— Mithun Manhas (@MithunManhas) November 23, 2020
5. Shakib Al Hasan's romantic moment with Umme Shishir
— Shakib Al Hasan (@Sah75official) November 23, 2020
6. Shoiab Akhtar delighted to be the guest of honour
It was my honor being the speaker/guest of honor at the symbolic drug burning ceremony by Anti Narcotics Force of Pakistan.
ANF is making efforts to the best of its capacity & resources for a drug free Pakistan.
Play sports, work out & do healthy activities for a bright future. pic.twitter.com/4nhsZCC6lA

— Shoaib Akhtar (@shoaib100mph) November 23, 2020
7. Sachin Tendulkar remembers Sathya Sai Baba
Remembering Sri Sathya Sai Baba on his 95th birth anniversary.

His work towards the underprivileged, and philosophy about life in general, are worth emulating. pic.twitter.com/B9TwoZjBKU

— Sachin Tendulkar (@sachin_rt) November 23, 2020
8. Siddarth Kaul with his wife
If CRICKET is love then SIMRAN is Life 💕❤️
.
.
.#cricket #life #mood #wifeandhusband #wife #pati #offthefeild #dressedup #mondaymotivation pic.twitter.com/Qdd0K4wv5z

— Siddharth Kaul (@Sidda79_KauL) November 23, 2020
9. Aakash Chopra's Superman catch
Super-man catch!#Aakashvani #Cricket #Superman pic.twitter.com/zUGnckBtpW

— Aakash Chopra (@cricketaakash) November 23, 2020
10. Iqbal Abdullah going through a COVID-19 test
Covid-19 RT-PCR test
Off to ✈️
Dard main bhi kuch baat hai 😉 #iqqiabdullah #mumbai pic.twitter.com/kYe03iZ4BU

— IQBAL ABDULLAH (@iqqiabdullah) November 23, 2020
11. Shahid Afridi misses his flight to Colombo
Missed my flight to Colombo today morning 😕
Nothing to worry, I'll be reaching soon to take part in the LPL for Galle Gladiators. Look forward to joining my teammates

— Shahid Afridi (@SAfridiOfficial) November 23, 2020
12. Wriddhiman Saha wishes Navdeep Saini on birthday
Happy Birthday! @navdeepsaini96 🥳 pic.twitter.com/W7YsF2LalS

— Wriddhiman Saha (@Wriddhipops) November 23, 2020
13. Umar Gul wishes Ahmed Shehzad on birthday
Happy birthday @iamAhmadshahzad May the coming year full of happiness and prosperity! Enjoy your day ..

— Umar Gul (@mdk_gul) November 23, 2020
14. Damien Martyn cooking some dishes 
The Marto Master Chef !! #chefmarto #martosmenu #guthealth #vegetarian #helpneeded pic.twitter.com/sid3g2Wcwb

— Damien Martyn🏏 (@damienmartyn) November 23, 2020
15. Ravindra Jadeja has some words of wisdom
REAL EYES, REALIZE "Wisdoms lies in not seeing things, but seeing through things" pic.twitter.com/h8AKFDIpsb

— Ravindrasinh jadeja (@imjadeja) November 23, 2020