Cricketing trends on social media today
Chris Gayle has pulled Kevin Pietersen's leg with a hilarious post on Twitter.
Updated - May 8, 2021 8:26 pm
356 Views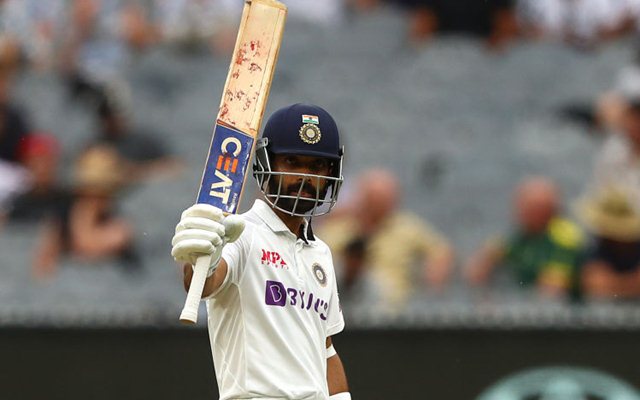 Yet again, the trends in the world of cricket revolved around many cricketers expressing their views on the Covid-19 pandemic. A few states have also announced a lockdown in India as well, and the cricketers have lent their thoughts on the lockdown scenario in the country.
Meanwhile, Indian cricketing legend Virat Kohli has come forward to raise funds to fight the deadly Covid-19 pandemic and has shared how much amount has been raised in the last 24 hours. Indian bowling legend Ravichandran Ashwin wants everybody to mask up.
Chris Gayle has pulled Kevin Pietersen's leg with a hilarious post on Twitter to lighten up our moods, and Amol Muzumdar feels that humanity is the only religion. Also, Sandeep Lamichhane has created a separate page where he will be sharing a few photos that he has clicked when he was traveling.
Mujeeb Ur Rahman is heading back home, and Ajinkya Rahane has got the first dose of the Covid-19 vaccine. Manoj Tiwary has stated that he will be leading the battle for the Shibpur people just like how he has been battling on the cricket field. And finally, Kris Srikanth has lauded the Tamil Nadu Govt. for shutting down Tasmac shops.
1. Ravichandran Ashwin wants India to mask up
Let's do this!❤️🌎 pic.twitter.com/DeDIhq8ivG

— Mask up and take your vaccine🙏🙏🇮🇳 (@ashwinravi99) May 8, 2021
2. Chris Gayle hilariously states that Kevin Pietersen is sucking in his tummy
Believe me ppl…he's sucking in the tummy 😂🤣🤣🤣 – it's actually worst in person 🤣😂😂😂🤣 you're the Red list, @KP24 ❌ he's younger than me too!! https://t.co/5faLH5FSFG

— Chris Gayle (@henrygayle) May 8, 2021
3. Amol Muzumdar states that nobody should do anything that would disgrace their parents
When young We were told to do something that our parents would be proud of. Today I would rephrase it don't do something which would "disgrace your parents". Humanity is the only religion !

— Amol Muzumdar (@amolmuzumdar11) May 8, 2021
4. Sandeep Lamichhane has created a new Twitter page!
I just created a page where i will be sharing some of the clicks while am traveling around the world. Do check out the page below. Thanks and please stay safe during this pandemic.🙏 @SandyClicks25 https://t.co/oAJhHBLWM3

— Sandeep Lamichhane (@Sandeep25) May 8, 2021
5. Rishabh Pant offers his support to the Hemkunt Foundation
— Rishabh Pant (@RishabhPant17) May 8, 2021
6. Ahmed Shehzad lauds Abid Ali for his excellent innings against Zimbabwe
Outstanding inning from @AbidAli_Real!
Very well played so far 🙌🏽 I hope he'll convert it into a double hundred.#pakvzim

— Ahmad Shahzad 🇵🇰 (@iamAhmadshahzad) May 8, 2021
7. Shai Hope's thoughts are with the people of India
My thoughts and prayers with everyone in India right now. Stay safe 🙏🏽❤️🇮🇳

— Shai Hope (@shaidhope) May 8, 2021
8. Mujeeb Ur Rahman heads back home
It's time to go home #WearMask #StaySafe ✌️⚔️🔥 pic.twitter.com/cas0Vvg2dg

— Muj R 88 (@Mujeeb_R88) May 8, 2021
9. Hanuma Vihari states that something went wrong with his Twitter account
Something was wrong with my Twitter account recently but I am back now..
Stay safe india.

— Hanuma vihari (@Hanumavihari) May 8, 2021
10. Ajinkya Rahane gets his first dose of Covid-19 vaccine
Got my first dose of the vaccine today. I urge everyone to register and get yourself vaccinated, if you're eligible pic.twitter.com/VH2xYcTQ1i

— Ajinkya Rahane (@ajinkyarahane88) May 8, 2021
11. Kris Srikkanth showers praise on the Tamil Nadu Govt. for shutting down Tasmac shops
Welcome move by the #tamilnadugovt
& excellent move to shut Tasmac! please don't go into panic mode, all essential services are available, get vaccinated if you can! #TNlockdown is essential to break the chain, lets do our bit and get over this virus!

— Kris Srikkanth (@KrisSrikkanth) May 8, 2021
12. Dinesh Karthik wishes Pat Cummins on his birthday
One of the best in the business and a kind-hearted person.
Best wishes to you on your birthday, @patcummins30. Take care! pic.twitter.com/WhI09fh5EG

— DK (@DineshKarthik) May 8, 2021
13. Virat Kohli states that INR 3.6 Crores have been raised through his fundraiser
3.6 crores in less than 24 hours! Overwhelmed with the response. Let's keep fighting to meet our target and help the country. Thank you.🙏#InThisTogether #ActNow #OxygenForEveryone #TogetherWeCan #SocialForGood@ketto @actgrants pic.twitter.com/ZCyAlrgOXj

— Virat Kohli (@imVkohli) May 8, 2021
14. Ravichandran Ashwin feels that the lockdown in Tamil Nadu was inevitable
Was just a matter of 'when' not if!! @mkstalin 👏👏 . Time for the citizens who can afford to keep their maids and daily help on rolls🙏 https://t.co/UeARlXpvCa

— Mask up and take your vaccine🙏🙏🇮🇳 (@ashwinravi99) May 8, 2021
15. Cricketer turned politician Manoj Tiwary states that the safety of the people of Shibpur is his responsibility
Your safety is my responsibility. Like I have been doing on the field of cricket, I will keep on leading the battle for my #Shibpur family as well against COVID-19. The game has begun. I am sure we will win here as well.#WeAreOne #WeAreInThisTogether pic.twitter.com/uzx9DvpEnH

— MANOJ TIWARY (@tiwarymanoj) May 8, 2021