Cricketing trends in Twitter today
Updated - Sep 4, 2016 6:31 pm
62 Views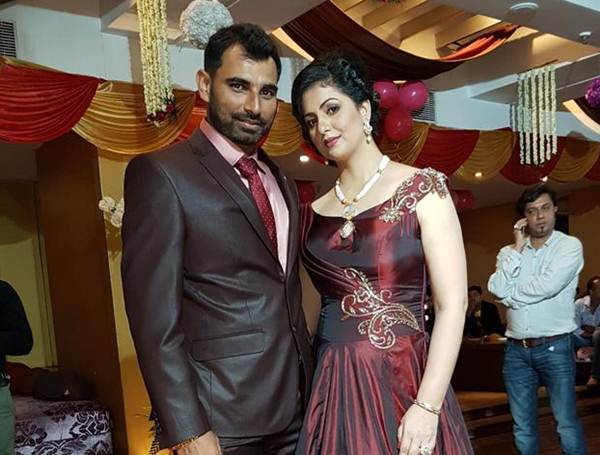 Cricketing trends in Twitter today saw tweets coming in from all parts of the world. Anil Kumble wished Karnataka Leg-spinner Shreyas Gopal on his birthday. Yuvraj Singh launched his fashion label 'YWC' in the attendance of some of the biggest names of the film and sports industry.
Mahela Jayawardene was highly disappointed bu Sri Lanka's batting today and felt that they could have done better while skipper Angelo Mathews, who is sitting out due to a calf tear, felt tried to boost his team's morale. Nathan Lyon spent his day with his kids while Mitchell starc wished his father on father's day and acknowledged all the love and support he received from him.
1.Virat Kohli wishes Yuvraj Singh best of luck for the future venture 
Congratulations @YUVSTRONG12! I'm extremely proud of your new venture @YWCFashion. Wish you great luck!

— Virat Kohli (@imVkohli) September 4, 2016
2. Mahela Jayawardene seems unhappy about his team's performance 
Bit disappointed with the score after the start SL had. Time to put an extra effort on the field.

— Mahela Jayawardena (@MahelaJay) September 4, 2016
3. Happy Birthday Shreyas Gopal
Many happy returns @ShreyasGopal19 God bless!

— Anil Kumble (@anilkumble1074) September 4, 2016
4. Wasim Akram shares his experience of interviewing Javed Miandad
One of my best interview withThegreat Javed Miandad lots of fabulous memories amazing stories and cricket knowledge.Must watch#thesportsman

— Wasim Akram (@wasimakramlive) September 4, 2016
5. VVS Laxman congratulates India on their wonderful series win in Australia 
Congratulations to the India-A team on winning the quadrangular tournament in Australia?Keep it up and Good luck for the Test Series? @BCCI

— VVS Laxman (@VVSLaxman281) September 4, 2016
6. Skipper's advice or the boys 
We need a good partnership to get us to a decent total for the bowlers to bowl at .common boys can do this .

— Angelo Mathews (@Angelo69Mathews) September 4, 2016
7. Pakistani players might have been unimpressive but Wasim Akram and Ramiz Raja seem to be rocking behind the mic 
2 Pakistan lads , Ramiz and Wasim have been excellent in the comm box …

— David 'Bumble' Lloyd (@BumbleCricket) September 4, 2016
8. On fireeeee!
Day3 on set ?. https://t.co/9JxF2tXunX

— Chris Gayle (@henrygayle) September 4, 2016
9. Wayne Parnell enjoying the hill view at his home town
MOTHER CITY SHOWING OFF. #spring #capetown @ Signal Hill View Top https://t.co/VYGHxBUzsG

— Wayne Parnell (@WayneParnell) September 4, 2016
10. Russell Arnold seems to be highly impressive with the TNPL
I have been enjoying the @TNPremierLeague good seeing a lot players I've known over the years… its been fun viewing @StarSportsIndia

— Russel Arnold (@RusselArnold69) September 4, 2016
11.Dig for peace not for gold
#Dig4PeaceNotGold pic.twitter.com/T1W3ft104F

— hashim amla (@amlahash) September 4, 2016
12. Irfan Pathan having a close watch on the proceeding 
Watching DT game now n whenever domestic cricket is going on ppl always look at d speedometer, it always show less not bowlers bowling slow

— Irfan Pathan (@IrfanPathan) September 4, 2016
13. Mr and Mrs Shami pose for photographs
Dinner party last night we njoyed together in kolkata pic.twitter.com/8PEEdbUTVG

— Mohammed Shami (@MdShami11) September 4, 2016
14. Twitter troll with the Universe Boss and Mr. Talent
4 test triple centuries and 4 odi double centuries in one pic.
With Universe Boss @henrygayle & Mr.Talent @ImRo45 pic.twitter.com/t88JF1IujW

— Virender Sehwag (@virendersehwag) September 4, 2016
15.They mean to say unIndian speedster Brett Lee 
Indian paper??
"Former Indian speedster Brett Lee has rated Indian Test skipper Virat Kohli as the best cricketer in the world at the moment

— Brett Lee (@BrettLee_58) September 4, 2016
16. Rohit Sharma is not surprised 
Not surprised with the response for @ABdeVilliers17 book. He's a world class player & an even better human being. So humble, it's inspiring

— Rohit Sharma (@ImRo45) September 4, 2016
17. Karaikudi Kaalai Subramanium Badrinath all set to fly to the next venue
On the board , and up and going ????,chennai bound for the next couple of games @TeamKaraikudi @TNPremierLeague pic.twitter.com/WioK88jWTi

— subramani badrinath (@s_badrinath) September 4, 2016
18. Micthell Starc wishes his his first mate for all the love and support
Happy Father's day to my old man cratssnr .. my first mate, gave me my love of sport and was my… https://t.co/3ULDIalUer

— Mitch Starc (@mstarc56) September 4, 2016
19. Nathan Lyon's special afternoon with kids
A special afternoon meeting a lot of children who were affected by the recent landslides and… https://t.co/ugujCdga6w

— Nathan Lyon (@NathLyon421) September 3, 2016
20. Jason Krejza's field day with the kids 
Elite Cricket's School Holiday Programs are coming soon! Jump online and book your spot! https://t.co/xhikFIfrVj pic.twitter.com/WsTLPzsv2j

— Jason Krejza (@JK404) September 4, 2016