CricTracker Exclusive: All my runs would mean nothing to me if we don't win the Ranji Trophy: Bengal batsman Anustup Majumdar
The hero of Bengal's semi-final thanks mentor Arun Lal for changing the team's mentality this season.
Updated - Mar 4, 2020 8:36 pm
221 Views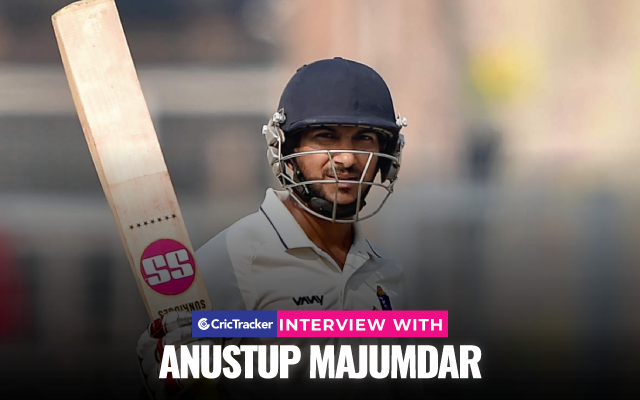 Bengal is having a terrific Ranji Trophy season this time around. On the back of an excellent performance against a heavyweight Karnataka side consisting of India team regulars in Manish Pandey, KL Rahul, they qualified for the finals after 13 years. One player who has been instrumental in their journey so far is Anustup Majumdar.
The seasoned campaigner has amassed 641 runs in the season so far, at an average of 58.27. His career highest 157 came this year in the quarter-finals against Odisha which rescued his team from all sorts of trouble. Majumdar matched that up with another hundred in the semi-final and dragged Bengal out from a similar sort of hole again.
Not only is he scoring runs this season, but is doing it when it matters most. His innings in both the knock out games have been the difference so far. Anustup Majumdar is now considered to be the crisis man for his team, scoring runs regularly at dire situations. The man, however, is not too much bothered about personal achievements as he discussed his journey so far with Crictracker.
Here are the excerpts:
What was going through your mind while playing an innings that will be long remembered in the history?
I was just trying to follow the basics. Was just concentrating on following the process. We prepared well for the game and because of that, we were able to do well. No player can say prior to the match that they will surely do well in the game. Playing with a clear mind is what helped me to succeed.
You are the last recognized batsman for your team. Does that add any extra pressure on you knowing that there are only all-rounders and lower order batsmen to follow?
I really don't think so. I have been batting at this position for the last six-seven years now. I know my role and know what I need to do to handle the situation. I am very clear about what I am going to do. So, after playing for so long, don't think I feel too much pressure.
But as a senior player, there is always some added pressure to do well for the team as well.
Pressure will always be there. Not only in cricket but in life also. If I start to think too much about that, it won't help. So, it is better to concentrate on what I can do rather than thinking about anything else. All these are related.
Do you feel that this is your best season to date?
We still have one more hurdle to cross. All my runs would mean nothing to me if we don't win the trophy. If we manage to do that, then only I can consider it to be my best season.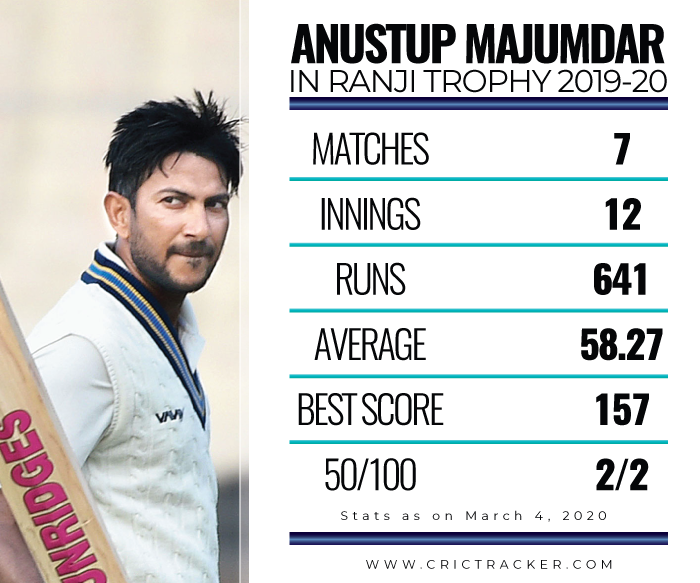 How much of a difference Arun Lal has made to the team?
Huge. Throughout the season his inputs, his motivation has been immense. He changed our mentality completely. He told us to focus more on our natural game rather than thinking too much about technique. Before every match, every session, the inputs Lal Ji gives has been invaluable. He completely changed the environment of our team.
You bat at a similar position that VVS Laxman used to do for India back in the days. He has worked with you guys in the off seasons in the past. Did he have an impact on your game?
Whenever he comes, he shares his valuable experience with us. He talks individually to the players, shares how to prepare yourself for the big matches. We always do try to keep those in the back of our mind.
You field in the slips. What does it take to be a good slip fielder?
It requires to have good reflexes first and foremost. Rather than that, your fitness, your hand position, your hand-eye coordination helps you. It may only be .1% but those things also help you a bit.
What is the first memory that you have as a cricketer?
Not much that I can remember (laughs). But yes! one particular incident I remember is when I was young, all the boys from the club used to play with one bat. But I wanted to have my own. The next morning when I woke up, I saw a new bat beside me. My father was aware that I wanted to have one and without letting me know that, he just gifted me one. That moment was very special to me.
You had a secure job at Indian Railways but left it to focus more on cricket. What prompted you to take that decision?
It was obviously a very tough decision. It took me some time to take that. But I was not getting regular game time there that was the main reason behind that decision. I feel everything else get beaten in front of your passion and cricket is my passion.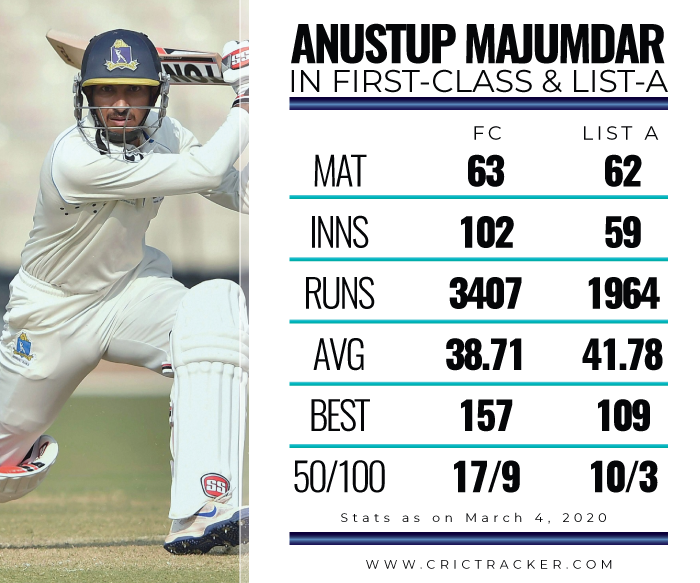 You have been a part of the IPL set up in the past. Played for the Knight Riders. But off late, not too many Bengal players are getting opportunities to represent them. Does that make you feel a bit disappointed?
It does. We do feel a bit disappointed not to play for the team which represents our city. If you see many players represent the franchise based on their city, it's an honour. Take Suryakumar Yadav for example, he played for KKR in the past, but now has returned to the Mumbai based franchise. So, yes it does come to our mind sometimes.
Bengal have not won the Ranji trophy for three decades now. Does that add up to the pressure of playing in the final or it works as a motivation?
It is not like that. We are all excited to play the final and not thinking too much about the game, it is all about the continuation of the process that has reaped rewards for us so far. Plus Wriddhi (Wriddhiman Saha) will also be available for that game. It will give an extra boost to the team that a national team player is added to our squad.
Follow us on Google News