CricTracker Interviews Mumbai cricketer Kaustubh Pawar
Updated - Jul 25, 2014 7:55 am
114 Views
Mumbai is undoubtedly the place which has always been the best reaper of international cricketers for India. From Dilip Vensarkar, Bharat Ratna Sachin Tendulkar to the new age stars like Rohit Sharma and Ajinkya Rahane.
The city has given its national team a star even before it demanded. We get to talk to one such rising cricketer who has been in the Mumbai Ranji team for over three seasons now along with three Duleep Trophy games. .Was also a part of the India U-23 team touring Singapore for the Emerging players tournament. Has already shared the dressing room with Sachin, Kaustubh Pawar was the lucky guy to be alongside when the champion player was seen last time in the Mumbai uniform. He has already seen a few highs and lows in a short career, played a determined knock in testing conditions, earned himself a reputation of being a solid player in the domestic arena.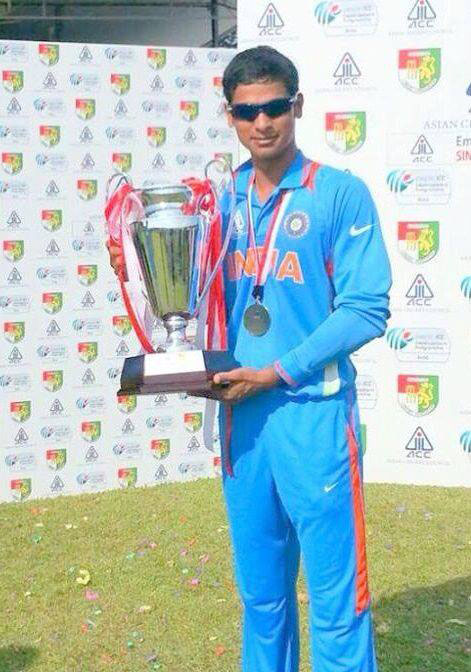 Follow us on Telegram
"Whenever I am sad and low, I remind myself that I have played with Sachin Paji which helps me to stay happy." is the line from Kaustubh which gives us the impression about the impact presence and aura of Sachin Tendulkar has on a young cricketers career.
Interviewer: You have had a tough last season where featuring in 27 matches you scored a 1449 runs with 4 tons, how are the preparations for the upcoming season?
Kaustubh Pawar: The 2013-14 season could be termed the worst season I have played in; which also saw our team crash out of the quarter-finals. The focus is now on to get things back together and I am working hard to be fitter and better batsman technique wise this time round.
Interviewer: A right hand batsman and medium pace bowler at 23yrs, where does the journey go from here?
Kaustubh Pawar: At the moment I am in the UK for Premier division club cricket which is helping me to play on seaming pitches and in English conditions. Hope that this will help me for my upcoming season and I will be able to negotiate the moving ball well even on seaming pitches.
Interviewer: Kaustubh is famous for being the companion to Sachin Tendulkar on his last Ranji appearance can you describe that feeling?
Kaustubh Pawar: I have been lucky enough to played 5 matches with Paaji (Sachin) and have batted twice alongside him. One simply cannot imagine how the feeling is. I felt like 'I was on top of the world'. Both the occasions I had the urge to go and touch his feet. But I somehow stopped myself by doing this as both the matches were telecast live and it would have looked a little bit filmy.
Interviewer: Tell us your story, when did you realize you wanted to be a cricketer?
Kaustubh Pawar: I had my inclination towards cricket from a very raw age of four and I conveyed it to my dad. So he took me for formal coaching, almost all the coaches in Mumbai declined from admitting such a young boy. It was then that we met Prashant Rathod Sir, my first coach who accepted me and I started training at the Dadoji Konddev Stadium in Thane. This is how my hard ball cricket journey started. Even as a kid I was in so much love with cricket that even at midnight I would take my dad for practice in the grounds for knocking or diving catches. Diving catches was so much fun at that time and is still that I never hesitate to dive during matches or even while training.
Interviewer: As a kid which player inspired you the most?
Kaustubh Pawar: My father was very much inspired by and idolized Kapil Dev so he wanted me to be like him. But unfortunately I have shaped up like a batsman who can bowl medium pace unlike Kapil Paji who was as good a batsman and a wicket taking fast bowler.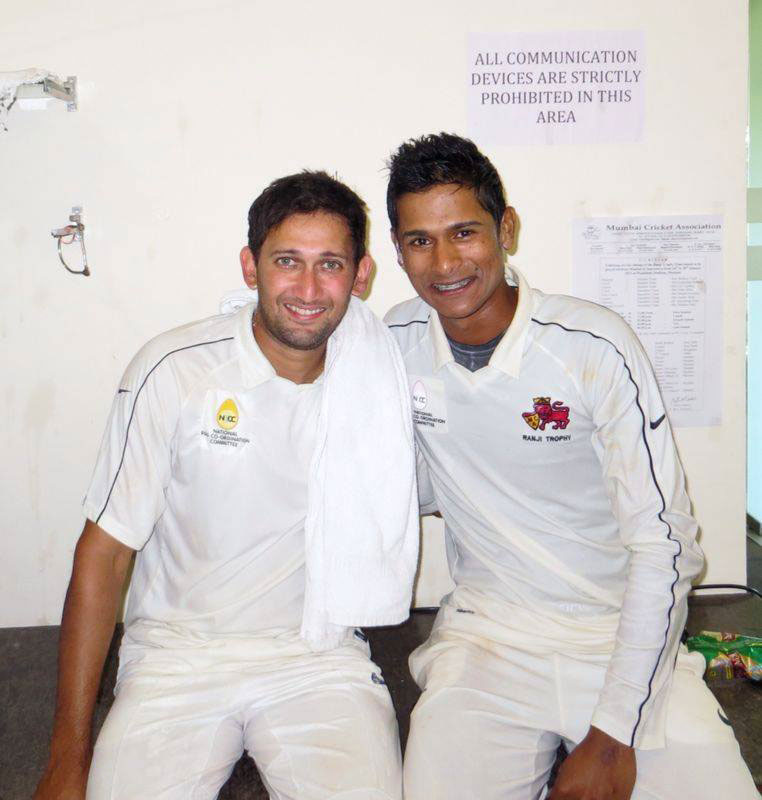 Interviewer: Which Cricketer do you Idolize?
Kaustubh Pawar: I have from my early days appreciated, respected and idolized Rahul Dravid. He had all the qualities a batsman needs to possess along with being a real gentle man. 
Interviewer: Being a Mumbai player you have played along and shared dressing room with quite a few international stars. Right from Sachin, Wasim, Agarkar, Rohit, Rahane and Zaheer to name a few?
Kaustubh Pawar: Its a great honour to sharing the dressing room with them. These guys are very focus and hard working cricketers. When along we talk a lot about cricket and always a learning experience. I like to observe their body language and behavior on and off the field and of-course all have different type of behavior but its up to me to choose what is best for me and suits my style of cricket as well as life. By watching them we all youngsters get motivated to do hard work and I find myself truly lucky to be born in Mumbai and to play cricket for the team which has produced many great players and legends and keeps producing even today.
Follow us on Google News