CSA raises serious concern over India's Tour of South Africa
The BCCI has already alerted Cricket South Africa on the scheduling difficulties, which both the boards are expected to sort out by next week.
Updated - Aug 20, 2017 7:00 pm
1.8K Views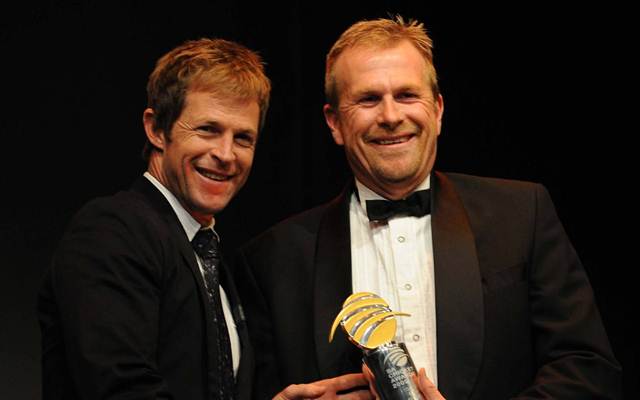 As much as it is a series to look forward to, the latest updates about India's tour of South Africa are not very pleasing. Firstly, India will not feature in the Boxing Day Test against South Africa later this year and secondly, even the New Year's Test in Newlands is in danger of being pushed back.
The Boxing Day Test is usually the highlight of South Africa's international season while the iconic venue in Cape Town usually hosts the second Test of the South African summer from January 2. However, it is understood that India will land in South Africa in the last week of 2017 and will want to acclimatize for at least a week before starting the rigorous tour comprising four Tests, five ODIs and two Twenty20 internationals.
The team cannot reach South Africa for the Boxing Day Test which starts on December 26 only because their home series against Sri Lanka is scheduled to finish on December 24. "We can't make it in time. The Sri Lanka tour ends on December 24. After that we need to give the boys a few days' rest," a BCCI official told ESPNcricinfo. "The South Africa tour is a big one, so they need to play two warm-up games, so it will take at least 10 days [before the first Test]."
The BCCI has already alerted Cricket South Africa on the scheduling difficulties, which both the boards are expected to sort out by next week. If reports are to be believed, CSA has accepted the fact that India will miss the Boxing Day Test, and, hence, have started looking for other options to stage a one-off Test. Pakistan and Afghanistan are reportedly the two possible options, but nothing concrete has emerged yet.
The problems it could create for South Africa
Tony Irish, the head of the South African Players Association, said that if the Newlands Test failed to start on January 2 or 3, it would be a "major blow" for CSA because South African fans await the Boxing Day match as well as the New Year's game. He hoped India could play a solitary two- or three-day game ahead of the first Test to facilitate things but the BCCI official's statement makes it clear that the Indian players could not be pushed.
"I had been aware of the fact that they were unlikely to be there for Boxing Day, but for them not to be here for the New Year's Day is a major blow to CSA and the fans," Irish said. "To lose Boxing Day is a big thing, but to lose both of them would be massive hit for the fans."
There's more to it…
Most importantly, there are other repercussions of the India tour starting late. As soon as India depart, South Africa are scheduled to host Australia for a four-Test series before the players arrived in India for the IPL. If CSA does manage to find an opponent for the Boxing Day Test, that would mean nine Tests crammed inside a two-month period. Irish expressed his concern about the "extremely gruelling" Test schedule that the South African players would be subjected to after the limited-overs matches against India.
"If the India Test matches start much after January 2 or 3, there will be a lot of concern about the players' workload," Irish said.
In all probability, the Indian fans would agree with the South Africans because they have expressed how they would prefer competing with South Africa over playing "needless cricket" against Sri Lanka who they are currently playing against but eventually, what BCCI decides will be binding.