CSK should be terminated from IPL says Supreme Court
Updated - Nov 27, 2014 7:48 am
51 Views
CSK should be terminated from IPL says Supreme Court: The future of IPL team Chennai Super Kings hangs in uncertainty as the Supreme Court today has ordered that they should be terminated without any further enquiry. Mahendra Singh Dhoni the Indian skipper is also the captain of the Chennai franchise.
The Supreme Court has observed that the IPL franchise should be "terminated without further enquiry" from the Indian Premier League due to conflict of interest charge on BCCI president and CSK owner N Srinivasan and one of its officials Gurunath Meiyappan has been accused for leaking information and getting involved in spot fixing by the inquiry committee. Meiyappan is the son-in-law of suspended BCCI president N Srinivasan.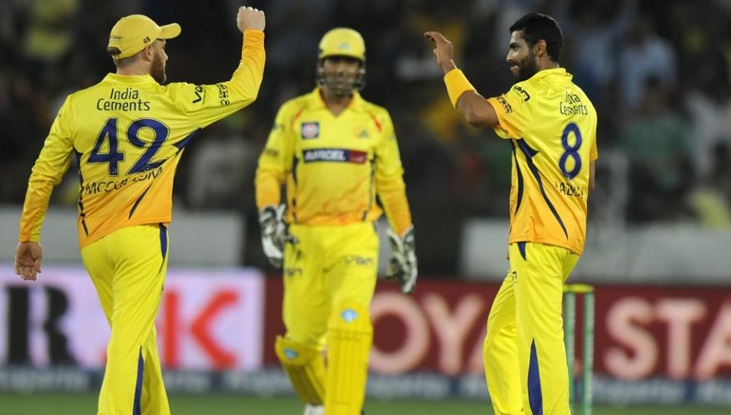 Follow us on Telegram
After scrutinizing the Mudgal Report, the Supreme Court has said it will look into 'conflict of interest' issue arising for being the head of the cricket board and owning an IPL team whose official is found to be involved in illegal betting and spot fixing. N Srinivasan is the owner of India Cements which also owns IPL franchise Chennai Super Kings. The probe report has charged Srinivasan with covering up Meiyappan's role in betting as well.
The SC bench comprising justices T S Thakur and F M I Kalifulla had earlier said that, "Please do not go by the report that you are not involved in the betting and spot fixing and scuttling the probe. Despite all this your official is involved which will affect you."
The suspended BCCI chief who is seeking a clean chit from the court for contesting the BCCI elections has not come out clear about his involvement as the owner of the IPL Franchise and his stakes in India Cements which has become the main issue which the Supreme Court is questioning and is creating troubles for N Srinivasan. As far as the BCCI Elections are concerned, the future of the Chennai strongman now looks very uncertain.
Follow us on Google News