CT 2017: Shakib Al Hasan believes giving wickets to Kedar was the turning point
He went on to quote that Mushfiqur Rahim and Tamim Iqbal should have played on till the 40th over.
Updated - Jun 16, 2017 1:54 pm
1.6K Views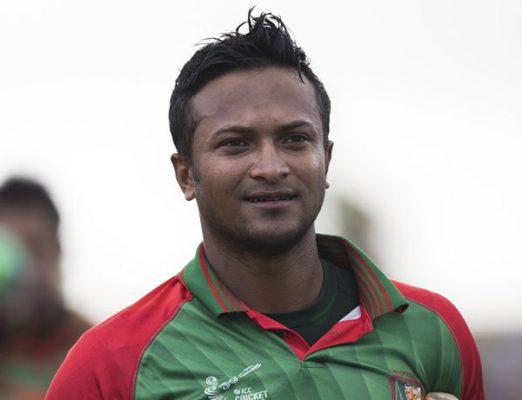 It was a frustrating and embarrassing day of cricket for team Bangladesh in the second semi-final of the ICC Champions Trophy 2017. This was the first instance when they were playing a semi-final in an ICC event. Team India inflicted a crushing 9 wicket defeat on them. Veteran batsman Shakib Al Hasan looked very disappointed at the loss. They had a very good chance of dictating terms in the game.
Bangladesh were in firm command when Tamim Iqbal and Mushfiqur Rahim were bowling in full flow. The duo added 123 runs for the third wicket. However, both batsmen gave their wickets away to part time bowler Kedar Jadhav. Shakib Al Hasan believes that giving wickets to Kedar was the turning point in the match.
"The way we performed today was very disappointing. We were in a good position to get 320 or 330. The batsmen were looking good to make individual hundreds and get us to 320," said Shakib Al Hasan as per the quotes in ESPNcricinfo.
"But India bowled a few dot balls. And because it was a part-time bowler, the batsmen tried to score more runs and in doing that, they lost wickets. Losing two wickets to an occasional bowler obviously didn't help. And from there on they kept on bowling in good areas and that put us under a lot of pressure," he added further.
No defense for reckless batting
He further added that the reckless batting cannot be defended. Bangladesh ended up with a score of 264 on the board. Shakib cited that on a flat deck such as that, a score of 260 was never going to be enough. He went on to quote that Mushfiqur Rahim and Tamim Iqbal should have played on till the 40th over. Had they done that, they could have pulled out something like the way Shakib-Mahdullah did against the New Zealand team.
"We have played enough games to know these things happen. We are all experienced people. Bowlers bowl good balls and sometimes you can't score runs. It doesn't mean you panic and play big shots and get out. We played some silly shots. And on this wicket, a score of 260 or 270 is not even par," said Shakib Al Hasan.
"In that situation, it was important for them to bat another five or 10 overs, like the way I did with Mahmudullah against New Zealand. If they could have batted until the 40th over, both would have scored their hundreds and we might have made 330 or 340. That was the game-changing period. It is disappointing. Playing in a semi-final is a big thing for us but we were nowhere near our best," the all-rounder added further.
On Bangladesh bowling
The batting department was still decent to some extent. In the bowling department, the bowlers showed no challenge whatsoever. Indian openers Shikhar Dhawan and Rohit Sharma plundered runs at will at the top with a 87-run opening stand. Later, Virat Kohli joined the party with an unbeaten 96. Shakib Al Hasan defended the bowling saying they did not get any assistance from the track.
"We have a solid bowling line-up. But there isn't much help for the bowlers on these wickets unless you are a super quality bowler. Most of our bowlers need a little bit of help from the wicket, but we haven't been getting any. I haven't taken any wickets in the tournament. With our total and that wicket, we knew it was very hard for our bowlers. But still I think we were nowhere near our best in our bowling and fielding," said Shakib.
On the times ahead
Lastly, he conceded that they are a team and hence, there is no blame-game to be played. They are looking forward to the international assignments that lie ahead. They will be taking on Australia in August in two Test matches.
"It's a group. It's nothing individual. We play as a team, we win as a team and we lose as a team. Now we have time to regroup and come back strongly. We've come a long way and from here we can only go forward. We will have a good break and think how we can move forward."