Current best T20I XI with one cricketer from each country
Beat this team if you can!
Get every cricket updates! Follow us on
On August 5, 2004, the cricket world was a witness to the first ever T20I at Hove between the England and New Zealand women's team. In the very next year, Australia and the Black Caps locked horns in the maiden men's T20I at the Eden Park in Auckland.
The format has come a long way from there on. At the present point in time, most countries have their own domestic T20 leagues. It's been 16 years since the inception of the format and there have been a number of outstanding players from across the globe.
T20s kept putting to rest every possible doubt surrounding them. In the meantime, most nations have produced some exceptional cricketers, who have ruled the shortest version. They have oozed confidence on the field and their approach has paid off mostly.
In the article, let's take a look at the current best T20I XI formed with a player from each nation: –
1. Babar Azam- Pakistan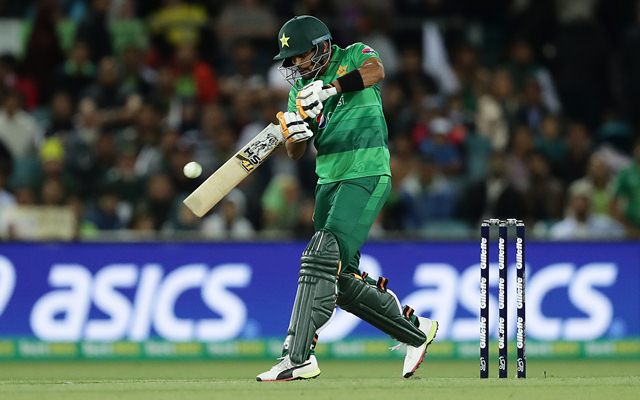 Babar Azam has grown leaps and bounds, so much so that he is currently the top-ranked batsman in T20Is. Having scored 1,471 runs in 38 matches at an average of 50.72, he has been a fulcrum of the Pakistan batting. Mostly opening the batting, the 25-year-old batsman hardly flatters to deceive.
The fact that he has 13 half-centuries in not a whole lot of games shows his immense potential. The Lahore, Punjab-born is a sort of batsman, who resorts to classical strokes and hardly does he go for extravagant shots. Despite playing risk-free cricket, Babar plays at a decent strike-rate of 128.13.
2. Quinton de Kock (wk)- South Africa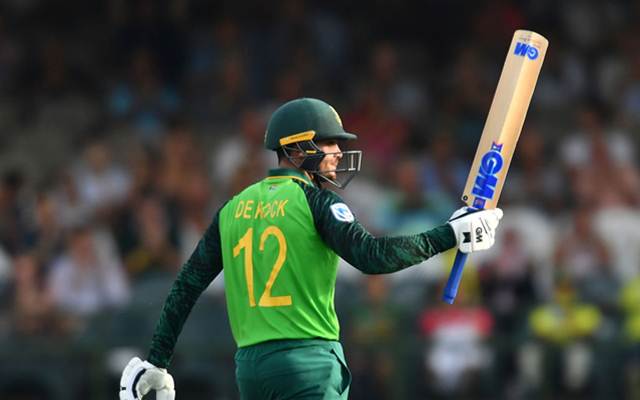 Quinton de Kock has recently been made the T20 skipper of the South Africa team. Though he is yet to succeed as the captain, the mantle hasn't affected his batting by any means. In 44 matches for the Proteas, the left-hander from Johannesburg has 1,226 runs at a rather reasonable average of 31.43.
He doesn't prefer to die wondering, something evident from his strike-rate of 136.07. In the recent home series against England, he scored 131 runs at a strike-rate of 214.75. At the age of 27, De Kock is a long-time investment without a doubt and is expected to get better with the passage of time.
3. Virat Kohli (C)- India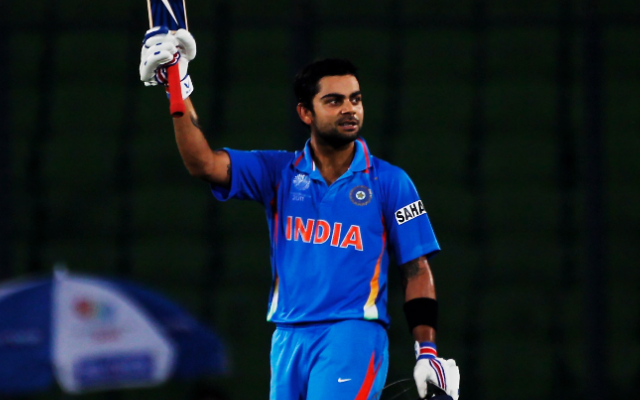 Virat Kohli doesn't have a T20I century to his name, yet is the all-time leading run-scorer in the format. The 31-year-old has mustered 2,794 runs in 82 matches at an incredible average of 50.80. That he has notched 24 half-centuries at a strike-rate of 134.24 shows his sheer class and elegance.
A couple of times he got into the 90s, but despite staying unbeaten he couldn't get to the three-figure mark. Virat also has three scores in the 80s. Over the years, the Delhi-born has worked tirelessly on his power hitting. The hard work has paid dividends and he has become more versatile.
4. Dawid Malan- England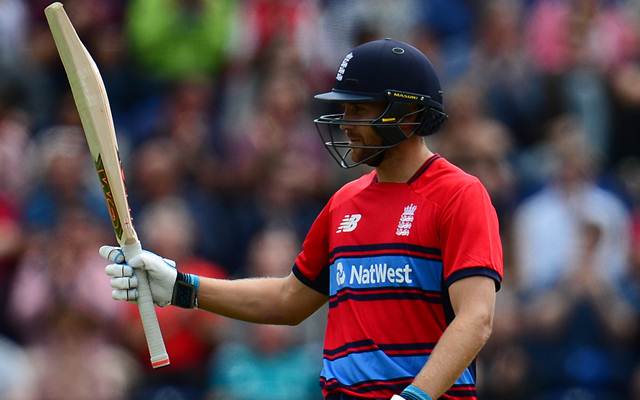 Dawid Malan made it T20I debut back in 2017, but it was in 2019 that he managed to cement his spot. The 32-year-old only has an experience of 10 games for the Three Lions and he has exhibited spectacles. The left-hander has 469 runs at an average of 52.11, most importantly striking at 153.77.
Last year at the McLean Park in Napier, the southpaw smashed an unbeaten 51-ball 103 versus New Zealand. Malan also has five half-centuries in his short career. The Roehampton-born can bat both at the top and the middle-order and hence, his value in the England team can't be undermined.
5. Shakib Al Hasan- Bangladesh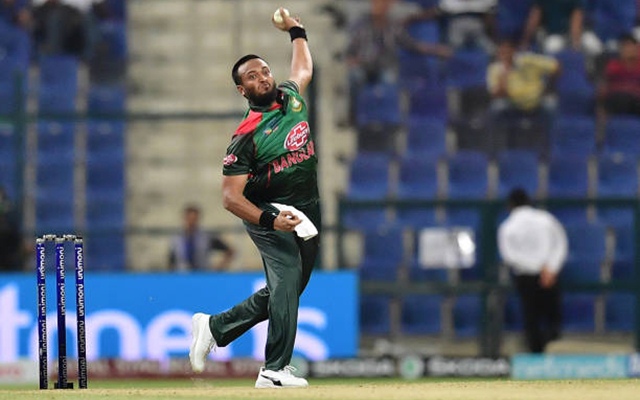 Shakib Al Hasan, statistically, is the greatest ever cricketer to have come out of Bangladesh. Numerous times he has bailed the Tigers out of precarious positions. The Magura-born has also been the top-ranked T20I all-rounder. No wonder he is one of the sought-after players in global leagues.
In 76 matches for his nation, the 33-year-old has scored 1,567 runs with nine half-centuries to show for his efforts. With his left-arm spin, the veteran has picked 92 wickets at an impressive economy of 6.81. Shakib still has a fair amount of cricket left in him and is expected to scale greater heights.
6. Ryan ten Doeschate- Netherlands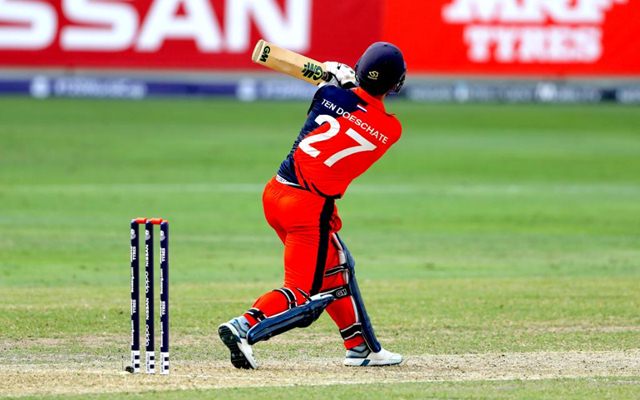 Ryan ten Doeschate may not be a spring chicken at the age of 39, but he still remains as an effective prospect for Netherlands cricket. Back in October 2019, the veteran took part in the ICC Men's T20 World Cup qualifiers in the United Arab Emirates (UAE) and was his team's standout batsman.
In nine games, Tendo racked up 233 runs, batting in the middle order, at an average of 46.60 with a top score of 59. Even in the final of the tournament, he turned up with an unbeaten 34 against runners-up Papua New Guinea. Overall, in 22 T20Is, he has 533 runs, averaging 44.41 along with 13 wickets.
7. Glenn Maxwell- Australia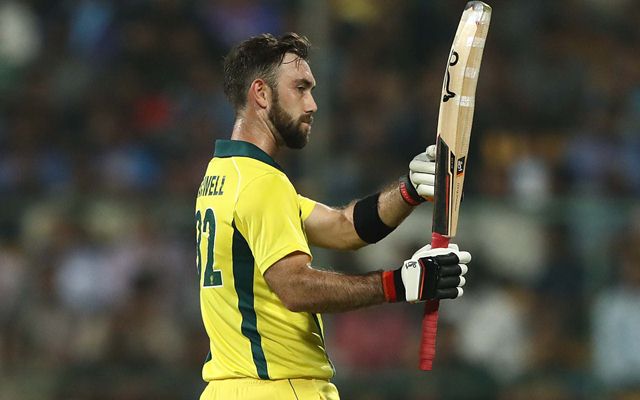 Glenn Maxwell may be a tad inconsistent, but when it comes to power-hitting, there's very few, who could match him. Sri Lanka once fell to his wrath when he hammered an unbeaten 145 off 65 balls at Pallekele on September 2016. Maxwell's other two T20I centuries came against India and England.
When the Victorian hits the leather, it stays hit and there's no stopping him. In 61 T20Is, the 31-year-old has 1,576 runs at an average of 35.02. Most importantly, the Kew-born has a strike-rate of 160. Maxwell's slow off-breaks are more than handy as he has 26 wickets for Australia with best of 3/10.
8. Andre Russell- West Indies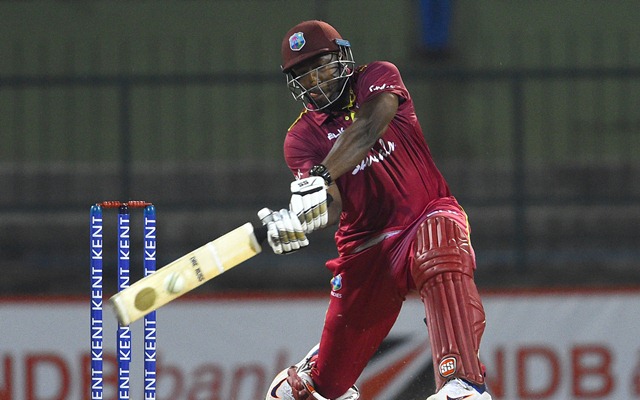 Andre Russell can demotivate a team within a split second, such has been his impact in the game. In 49 T20Is for the West Indies since 2011, the Jamaican has only scored 540 runs at a mere average of 20. However, recently, he gave the Sri Lankans a glimpse of the damage he can do when in full flow.
After a 14-ball 35 in the first game, Dre Russ stomped out with a 14-ball 40 in the second. In those two games in Pallekele, the 31-year-old smashed 10 sixes and a couple of fours. Though he has only 26 wickets for the Caribbean team, he is no mug with the ball, having picked 291 wickets in T20s.
9. Mitchell Santner- New Zealand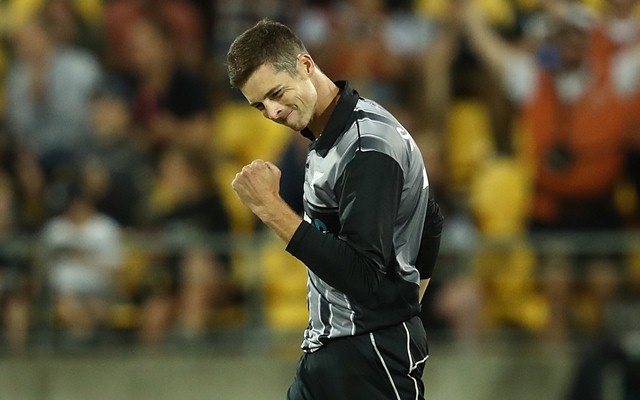 Mitchell Santner may not be one of the popular T20 names, but he has silently gone on with his work. The Hamilton-born bowls on New Zealand grounds where the boundaries aren't the biggest. The left-armer believes in varying his pace in order to bamboozle batsmen with his trajectory.
In 44 T20Is, the 28-year-old has 52 wickets at a decent economy of 7.36. On a turning strip, he can be a tough prospect to deal with. His best figures of 4/11 came against India at Nagpur in the 2016 edition of the World T20. Santner is effective with the bat as well, having a highest score of 37.
10. Rashid Khan- Afghanistan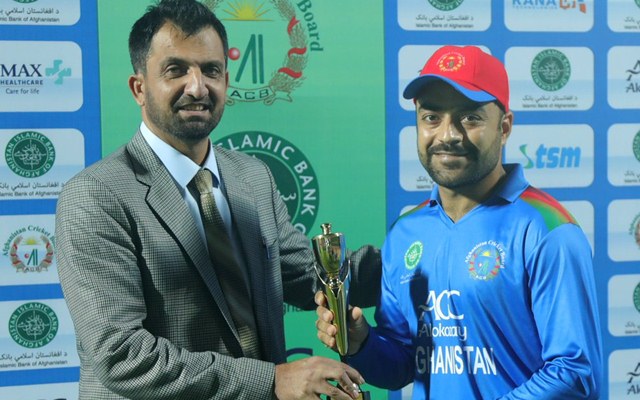 Rashid Khan is a mere 21 years old and he is already fourth on the list of all-time leading wicket-takers in T20Is. Bearing in mind the amount of cricket left in him, it seems to be a matter of time before the Afghanistan spinner goes to the top. The tweaker currently has 89 wickets in 48 games.
Back in 2017, the Nangarhar-born came up with a spell of 2-1-3-5 that broke the backbone of the Ireland batting in Greater Noida. The fact that he picks up a wicket every 12.3 balls is astonishing. Rashid can also wield the willow to good effect, having scored runs at a strike-rate of 125.38.
11. Lasith Malinga- Sri Lanka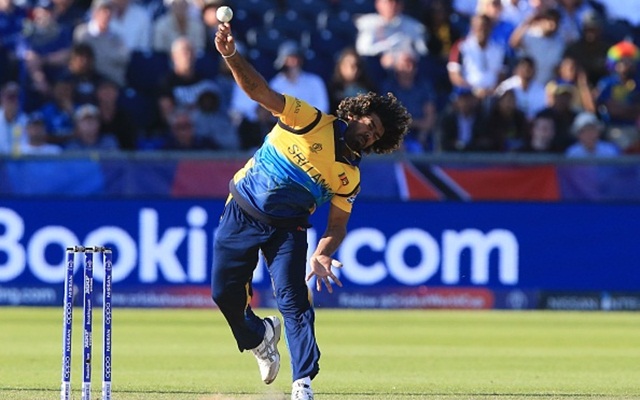 Lasith Malinga is currently the only bowler, who has in excess of 100 scalps in T20Is. The Galle-born fast bowler has 107 wickets in 84 T20Is and though he is nearing the end of his career, the veteran speedster is yet to run out of steam. Currently, Malinga is the skipper of the Sri Lankan T20I team.
Last year, he ripped apart the Black Caps, picking up four wickets in consecutive deliveries. Even after being aware of his toe-crushers, the batsmen around the globe have found it tough to counter him. Talking about his prowess in the format, the 36-year-old has 390 T20 wickets from 295 games.