Dale Steyn hails Pat Cummins for his fitness; backs David Warner to regain form
Dale Steyn is all set to make his debut in the BBL.
Updated - Oct 9, 2019 5:46 pm
580 Views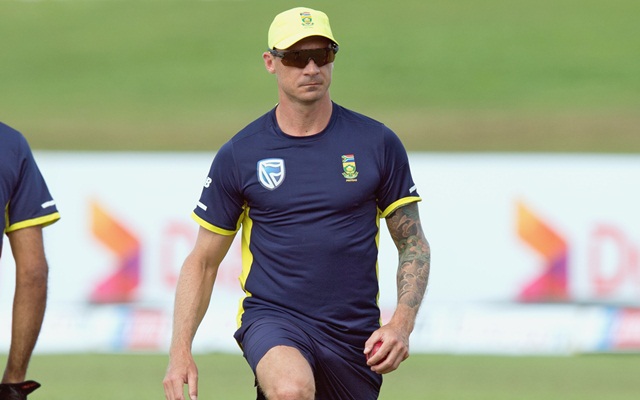 Pat Cummins has been the spearhead of the Aussie bowling unit- both home and away- ever since he made his return to Test cricket during the 2017 Border-Gavaskar Trophy in India. The No.1 ranked fast bowler in the world made his debut way back in 2011 against South Africa as an 18-year-old and was pipped as the next big thing of World cricket.
However, a long injury layoff out Cummins on the sidelines for close to six years before he eventually returned into the mix to claim his rightful spot after Mitchell Starc got injured during the Test series against India. Since his return in Ranchi, no pacer has taken more wickets than Cummins' 116 [in 45 innings at 21.74], and it is only his compatriot Nathan Lyon [122 wickets in 49 innings] that pip the fast bowler in the overall list.
Cummins, who finished as the leading wicket-taker [29 wickets at 19.62] in the recently concluded Ashes, has been garnering heaps of praise from fans and pundits alike. Recently, former Australian captain likened Cummins to Dale Steyn, claiming that while there may be subtle differences like their height, both fast bowlers have the ability to keep the batsman on their toes when they run-in, inflicting the fear in them that they'll eventually be knocked over.
Dale Steyn hails Pat Cummins for his fitness
Echoing Punter's words, Dale Steyn hailed Pat Cummins for his supreme fitness and his ability to run-in ball-after-ball and deliver long spells for his team. Steyn- South Africa's leading wicket-taker- also alluded to the workload Cummins endured during the World Cup and the Ashes.
"It takes supreme athletes to bowl fast for five days in five Test matches. That is a heavy workload. I think Cummins is amazing. He is so fit and so strong. He is ridiculous. And, he is one of my favorite bowlers right now. A heavy workload at the World Cup, straight into an Ashes series. It was probably a good thing to give the guys a Test match off here or there. In Australia's case, it worked off," Dale Steyn said as quoted by the Sydney Morning Herald.
Steyn bats for under-fire opener Dale Steyn
David Warner is under immense pressure after enduring a forgettable Ashes campaign; one that saw him become a bunny of Stuart Broad. The Southpaw managed just 95 runs across 10 innings but Steyn batted for Warner, even going on to say that is one of the best batters he ever bowled to, purely because of his [Warner] ability to put pressure on the opposition from ball 01, and he'll find his form once he gets to Australia.
"He is one of the best batters I have ever bowled to. He puts you under pressure from ball one on day one of a Test match," he said, adding Warner was one of the few men to post a century before lunch on day one of a Test. I think you have to take what he can give with you with what can happen," Steyn said.
"In this case, he has probably been found wanting with around the wicket to someone like Broady attacking that off stump. Sometimes that can happen. But he will get into Australia and he will find some form. He will be playing around his mates and around a home crowd and that can quickly change for him. I wouldn't drop him at all – I would leave it as it is," he added.
Meanwhile, Dale Steyn is all set to make his debut in the BBL. The right-hander was recently signed up by last years' finalists Melbourne Stars.