Dale Steyn rubbishes all the retirement reports and is ready to roar once again
Dale Steyn denied all the retirement talks while talking to the reporters.
Updated - Dec 21, 2017 12:45 pm
1.7K Views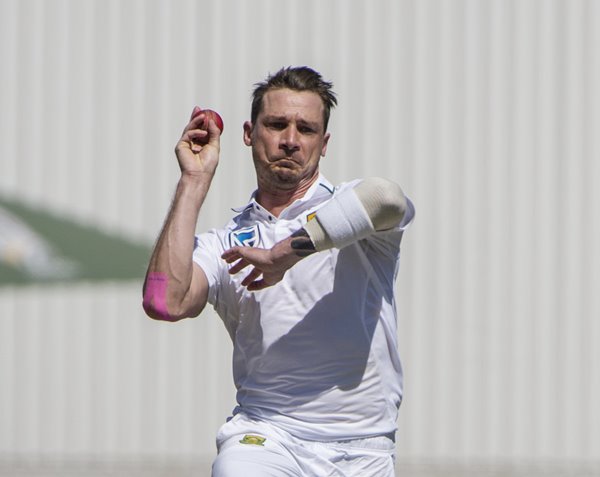 Dale Steyn has been on the sidelines for over a year now. He has played very little cricket since his comeback and is now on the verge of getting back to his best and don the whites again for South Africa. The African speedster is looking forward to the Paarl Test against Zimbabwe. The four-day Test has been scheduled to get this veteran fast bowler ready for the bigger challenges that await.
However, there have been a lot of talks about Steyn and his fitness. One of the most feared bowlers in world cricket the pacer was surprised to be surrounded by some retirement talks. Some of those pugnacious talks have got to his head. He rubbished the talks while talking to a bunch of reporters amidst a warm-up match against Zimbabwe.
I am fitter than most – Steyn
He denied all the retirement talks while interacting with the reporters. He talked about his fitness and said that it was important for him to sit on the sidelines so that he could recover fully and come back even stronger. He also talked about him being fitter than most of the young players out there. The question was whether he wants to continue doing it.
The Protean talked about the mentality of a player coming back from such a long layoff. He said that he wants to play cricket as long as he can and age is just a number for him.
"I like to play cricket. I want to play cricket as long as I can. Age isn't really a factor. I am still fitter than the youngest guys in the side. It was just about getting through this year and trying to decide whether I still wanted to do it," Steyn said.
He also mentioned that most people start talking about retirement when they are his age but the truth is that he is fitter than most of the young players out there. He also talked about players wanting to spend some family time but that is not his focus, he said that his priority is playing cricket right now.
"I think most people at 34 start thinking about other things in life like retirement and family and those types of things. I am in a fortunate position that I don't really need to think about that much right now. Cricket is my main focus," he concluded.
South Africa will need him for the rest of the home season. They have a lot of blockbuster series' lined up starting with India visiting them in the next fifteen days.