Damage from corruption in Pakistan cricket similar to 2009 Sri Lanka bus attack: Zaheer Abbas
Abbas has called for zero tolerance towards cricketers, who mar the reputation of the game.
Updated - Apr 21, 2020 12:05 pm
417 Views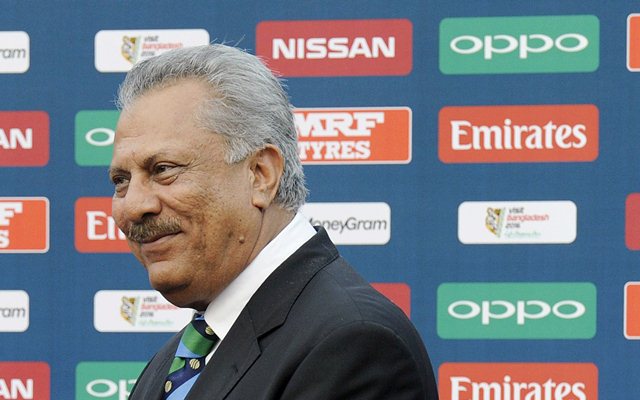 Zaheer Abbas, the legendary cricketer, has drawn the parallels of corruption in Pakistan cricket with that of the 2009 attack on the Sri Lankan team bus. The horrific incident, which took place outside the Gaddafi Stadium in Lahore brought the sport to a halt. Even after 11 years following the occurring, teams and many players are pretty reluctant to travel to the war-stricken country.
Reminiscing the same, umpires Ahsan Raza and Simon Taufel still get shivers down the spine. It was only in 2015 when cricket started returning to Pakistan with the series against Zimbabwe. The 72-year-old Abbas felt that corrupt activities have damaged Pakistan cricket to the extent the bus-attack did more than a decade ago.
"It is the right thing to do for the Pakistan board because for too long, we have been soft while dealing with corruption cases and these have led to a string of scandals which badly damaged our image and also hurt our cricket's progress," Abbas was quoted as saying in India Today.
Wrong messages were communicated: Zaheer Abbas
"If the militant attack on the Sri Lankan team bus dealt a big blow to Pakistan cricket as we were forced to play away from home, these corruption scandals have not been less damaging to our cricket over the years," he stated.
Abbas, who played 78 Tests and 62 ODIs for Pakistan, reckoned that Pakistan didn't get the right cricketers. "In the end it is Pakistan cricket which suffered as we lost good players and more importantly we sent out the wrong message to cricketers and even those who try to lure, entice and corrupt players," Abbas added.
Abbas also called for zero tolerance for the players, who bring shame or tarnish the reputation of the sport. As per the Sialkot, Punjab-born veteran, there's nothing worse a player can do than marring the game with wrongdoings.  Recently, Ehsan Mani, the chief of the Pakistan Cricket Board (PCB), put forth his proposal of criminalising match-fixing and spot-fixing.
Over the last decade, quite a few cricketers like Mohammad Amir, Sharjeel Khan, Salman Butt have been handed suspensions, but they have made comebacks. In the meantime, a number of players like Mohammad Hafeez have voiced their opinion of bringing back cricketers, who are involved in corruption.