Damien Martyn gets into an ugly spat with a footballer on Twitter
"Would I play that shot again? No." looks back Martyn
Updated - Jun 25, 2017 2:37 pm
263 Views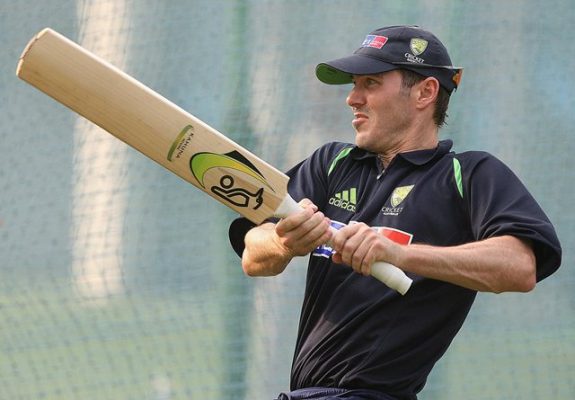 Former Australian batsman Damien Martyn has recently found himself engaged in a Twitter battle with a renowned Australian rules footballer Clayton Oliver, over the controversial dive he made during Melbourne Demons game against West Coast.
Martyn being an ardent West Coast fan wasn't amused watching the 19-year old antics on the field and was quick to tweet his reaction after the controversial dive from the footballer. However, Oliver was quick to remind the cricketer's not-so-fond-memories of the Sydney Test of 1994, where the then 21-year old could not steer his side home even after being perilously close to the total.
Earlier Martyn tweeted by saying, "@Starkieb4 @7AFL @adrianbarich @ClaytonOliver16 Am I watching soccer???" To which Oliver was quick to reply," @damienmartyn @Starkieb4 @7AFL @adrianbarich Hey Damien, you should just worry about that shot in 1994. Link if you can't remember – https://m.youtube.com/watch?v=bEwioYsFVo8 … #amiwatchingachoker"
Am I watching soccer??? ?

— Damien Martyn (@damienmartyn) June 25, 2017
Hey Damien, you should just worry about that shot in 1994. Link if you can't remember – https://t.co/6EyZ1jezft #amiwatchingachoker

— Clayton Oliver (@ClaytonOliver16) June 25, 2017
Oliver's defense
In his defense, Oliver claimed, "Just sort of clipped me, and sort of rocked me a little bit, I just sort of fell backwards and wasn't really ready for it. I don't want to look like a faker or anything like that, so yeah, it sort of just rocked me and just sort of wasn't ready for it" according to cricket.co.au.
Looking back at the infamous Sydney Test match of 1994 which kept Martyn out of action for more than six years in test cricket, the right-hander commented "We'd lost a Test match. I blamed myself. I felt it was my fault, even though I made 50-odd (59) in the first innings and the wicket wasn't great that final day, I batted for ages and was gutsing it out. As a young bloke, I watched all these legends getting out." said Damien Martyn.
"I remember Ian Healy saying one meter either side and you're a hero. Would I play that shot again? No. But at 21, you think differently. I paid a big price. I was out of the Test team for six years. I didn't bat well for a couple of years so it took me a while to get my passion back. I didn't think I'd make it back to Test cricket at that point." quipped a nostalgic Martyn.