Danielle Wyatt voices out her concern for the people in Kerala
Even the Indian cricketers are contributing in the best possible way to help the people of Kerala.
Updated - Aug 18, 2018 5:40 pm
447 Views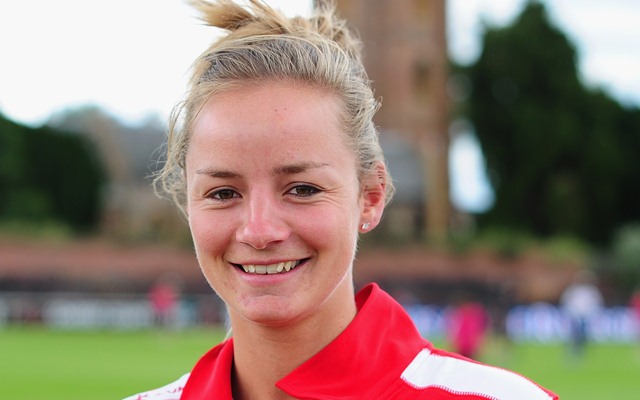 Kerala is currently facing the wrath of nature with torrential rains and floods which have ravaged most parts of the State. The death toll has increased to 190 now as the new red alert has been issued today for 11 districts. More rain is expected in the coming days as even the Indian cricketers have contributed in every possible way to the relief efforts. However, England woman cricketer Danielle Wyatt has also expressed her concern over the situation and has urged the people of Kerala to stay safe.
Kerala cricketer Sanju Samson has lent a huge helping hand for the people of his State by donating a whopping amount of Rs 15 Lakhs to the CM Relief Fund. His father Viswanath Samson and brother Sally handed over the amount to the Chief Minister Pinarayi Vijayan on Friday at Cliff House. The cricketer is busy in playing the quadrangular series for India A in Vijayawada and his gesture is being praised by many.
Wyatt devastated
Danielle Wyatt was sad for the people of Kerala who are currently going through the extremely tough situation and it is likely to stay the same way for the next few days as well. She came across the news of the floods in the God's Own Country and hoped that everyone stays safe. She posted it on her Instagram story and wrote, "Stay safe people in Kerala! Devastating news."
She is currently playing in the ongoing Kia Super League for Southern Vipers who have been already ruled out of the tournament. They are languishing at the bottom of the points table with only a couple of victories after nine matches. They will play their last league game on Saturday against Lancashire Thunder and would be keen to end the season on a high.
Wyatt too hasn't been doing well in this competition and has scored only 136 runs in eight matches while batting at the top of the order. Even she would be thinking of signing off with a big score in the last league game.
Here's her story: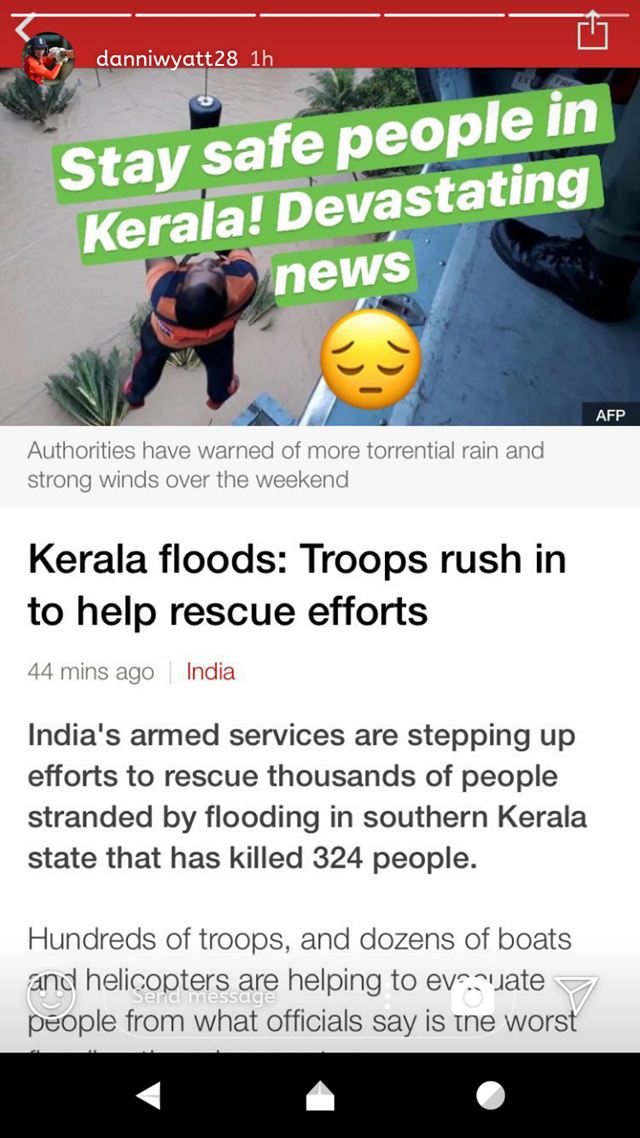 Keep following CricTracker for more news and updates.