Danish Kaneria requests PCB to lift his life ban and allow him to play domestic cricket
Kaneria is the most successful spinner for Pakistan in their Test history with 261 wickets.
Updated - Jun 15, 2020 3:50 pm
120 Views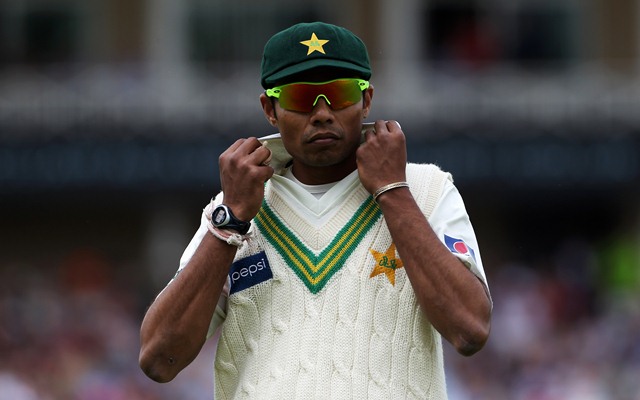 Danish Kaneria, the Pakistan leg-spinner, has initiated a conversation with the Pakistan Cricket Board (PCB) to allow him to play domestic cricket at least by removing his life ban. The bowler hasn't played Test cricket for Pakistan since 2010. He is currently still under a lifetime ban, which was slapped on him by PCB  after he lost an appeal on the life ban imposed on him by the English and Wales Cricket Board (ECB) in 2012.
The 39-year-old bowler is the most successful spinner for Pakistan in the history of the country's Test cricket. The bowler requested the PCB to write a letter to the ICC's Anti-Corruption unit Chairman and allow him to take part in domestic tournaments in Pakistan. Kaneria has done this through the help of his legal team.
Danish Kaneria uploads the letter on his Twitter account
The letter was uploaded by the leg-spinner on Twitter. It has been addressed to PCB chief Ehsan Mani. The letter states that the bowler has "suffered unimaginable and incomprehensible hardships, both professionally and personally" and "his sole source of income has vastly been affected".
"PCB has the authority to write to the Chairman ACU thereof making a request at the behest of our client to grant him permission to play and participate in domestic cricket, or any related activity thereof," the letter read.
Through my legal team, i appealed @TheRealPCB to remove my life ban. pic.twitter.com/Ho1zhHMb4i

— Danish Kaneria (@DanishKaneria61) June 14, 2020
The letter also further states that he is willing to participate in an educational or rehabilitation program before being inducted into domestic cricket once again.
"In light of the above submissions, you are hereby requested to exercise the power given to you under the Code and address the Chairman ACU to grant our Client permission to participate in domestic cricket or activities related thereof as our Client is willing to undergo any and all programs as the same are willing and cooperate to the best of his abilities," the letter concluded.
The leg-spinner has been in news for some time now. A few months back, Shoaib Akhtar has said that players in the Pakistan dressing room never treated him equally because he was a Hindu. Kaneria himself slammed Shahid Afridi. He also had a twitter feud with Faisal Iqbal.
He had also urged PCB to use him as a coach to train young spinner. But, now his willingness to play again has come as a surprise. He had made his Test debut in 2000 and taken 261 wickets in 61 Tests. He has also played 18 ODIs.