Dean Jones' biggest regret in life was his fallout with Merv Hughes
Dean Jones suffered a massive cardiac arrest last week in Mumbai.
Updated - Sep 29, 2020 12:32 pm
1.4K Views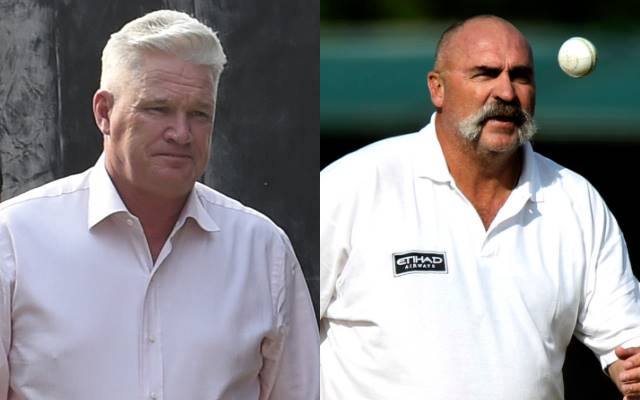 Dean Jones' sudden demise last week shocked the cricketing fraternity. The man was in Mumbai, part of the coverage team for Star Sports, to cover the ongoing Indian Premier League (IPL). He suffered a massive cardiac arrest while in hotel and was given CPR too by the former cricketer Brett Lee who was around. But Jones breathed his last unfortunately to leave everyone in shock.
While Dean Jones was known to be a happy-go-lucky person in his post-retirement life, he also had a regret in his life. In an interview back in 2016, he had revealed that the fallout with his once best friend Merv Hughes over selection issues was the biggest regret in his life.
"It's the biggest regret of my life. We were closer than brothers. The game isn't just about winning all the time. We went to war together," he had said while speaking in Fox Sports' Cricket Legends.
Dean Jones' explanation over the feud
Dean Jones had also explained the matter on which he and Merv Hughes locked horns against each other. He didn't pick Hughes in a state game for Victoria against Tasmania as he was recovering from hamstring injury. However, Jones had then said that he would pick Merv in his team if given a chance again. "In hindsight if I had the chance again I'd play him.
"He was at the end of his career, he was fighting those demons and you're a different person when you're asking, 'what do I do next?'" Dean Jones added. Moreover, his relationship with Cricket Victoria soured after retirement with Jones returning his life membership . "Never had a reunion from the Shield wins or other trophy wins. Nothing! Not even a newsletter mention," he had said in a complaint about the Cricket Victoria then according to Herald Sun.
Meanwhile, the tributes kept pouring in for Dean Jones after his sudden demise even as the cricketers shared some memories with him. The likes of Irfan Pathan, Brett Lee, Deep Dasgupta and others were staying in the same hotel with him and they too shared their fun moments in the studio with him.