Dear New Zealand, Super-Overs are not really into you; but why take it to that in the first place?
Sport is the game of barest of margins, if you don't take your chances, it could hurt you.
Updated - Feb 1, 2020 6:04 pm
282 Views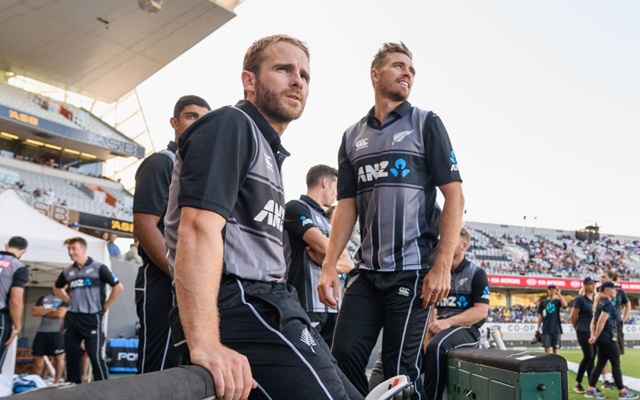 Follow us on Telegram
"Ohh New Zealand! "Ah, New Zealand, Super-Overs are really not into you; never have, never will!". And, it gave you another reason today that it will never reciprocate the feelings that you have towards it. You keep going back to it; in-fact since July, you have visited it twice the number of times that India has in their entire history, but all it does is shrug you off with disdain. It just doesn't like you; it certainly doesn't like Tim Southee.
But, the question begs to be asked: Why take it that in the first place? Why not finish the whole damn thing in the actual game? This is the question that every Kiwi or cricketing fans would be asking themselves today as the Black Caps bottled another run-chase before consigning themselves to another Super-Over heartbreak in Wellington.
We are living in times where South Africa is threatening to be the new West Indies and New Zealand are trying desperately to become the "South Africa of Knockouts". Hell! They are even extending it to bilaterals now. If the Australians are the undisputed kings as far as their trophy cabinet is concerned, no one comes even close to the Kiwis when it comes to winning hearts. They win them every single day but these days they seem to be hell-bent at winning hearts of the opposition by gifting them the games on a silver platter.
Professional sport is cruel. Remember those immortal words of Ian Smith in the immediate aftermath of the 2019 World Cup final- " England have won the World Cup by the BAREST of margins" Forget everything in that statement and just focus on that six-letter word- Barest. Sport is the game of barest of margins, if you don't take your chances, it could hurt you, it could hurt to point that after a stage, it proceeds to create a never-ending loop of a mental block, which is exactly what is happening with the Kiwis right now.
But, hang on! Why are we even discussing the Super-Over in the first place?
Yes! New Zealand has had its share of heartbreaks with it. Yes, Tim Southee once again proved that he should be the last bowler to bowl a Super Over, and Yes Rahul and Kohli, with his maneuvering of the strike, played brilliantly to affect another midnight robbery at the expense of the Kiwis but if you were to be brutally honest, did this game had any business going into the Super-Over?
Even the last game, did it had any business going into the Super-Over. Both times New Zealand were in cruise mode or in David Bumble Lloyd's words, 'Start the tuk-tuk mode" before they decided: "Oh Hang on! This ain't cool! Let us make it more interesting".
And, didn't they succeed to the hilt? Which brings us to the elephant in the room: the role of the senior players like Ross Taylor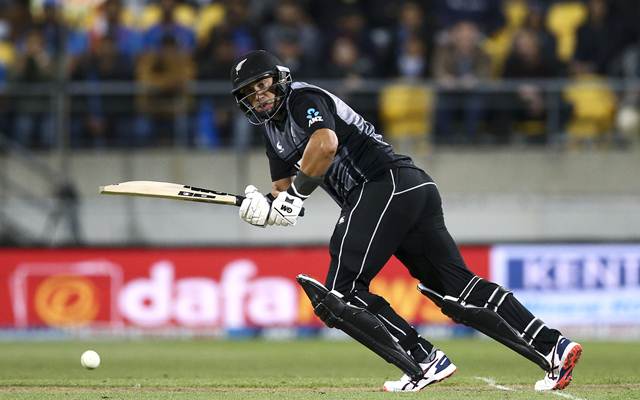 Now, Taylor has almost all the batting records as far as New Zealand cricket is concerned; he has been the bedrock of their middle-order- especially in Tests and ODI cricket; has played a plethora of match-winning innings for his country in the past decade or so and when in his pomp, he can be a ruthless six-hitting machine as Shoaib Akhtar and many other bowlers have found it. But his 'No show' in almost every crunch situation, whether it is overseas Tests in India, Australia or the ability to close out games, is something which needs scrutiny.
In both the games, Taylor had the opportunity to close out the game for his side. And, he bottled it both times. While you can give him a benefit of doubt in Hamilton, his choice of stroke in the final over in Wellington showed his experience and game awareness in poor light. With 7 runs required off the last over, Taylor went for a glory shot to level the proceeding, much like what Mushfiqur Rahim and co did in that 2016 T20 World Cup fixture in Bangalore. And, just like Mushi, Taylor too learned it the hard way that you don't always need theatrics to win a game.
Taylor's dismissal set the cats among the pigeons among the Kiwis, and although Daryl Mitchell smacked the rank half-volley that Shardul Thakur dished out on the very ball that he faced, the harakiri in the New Zealand team's mindset was clearly visible. It was another jailbreak for India, but for New Zealand, it really shouldn't be termed as a heartbreak. It should be termed as another chapter of that mental block that has clouded their mindset ever since that 2019 World Cup final and the recent string of defeats across formats. 
And, it was clearly exemplified today that this is a mental game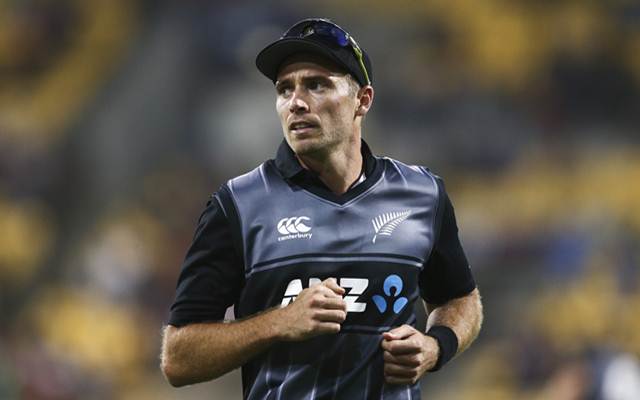 New Zealand, scared by the horrors of the past are finding different- sometimes outrageous- ways to lose games from a winning situation. And, people might whine and moan for the loss and term it as "Heartbreaking" or "Unlucky New Zealand" but the fact of the matter is, you can be unlucky once, maybe twice, but not all the time. Maybe its the senior players and the leadership group that needs to be held accountable for their failure to get the job done in crunch situations,  something that has paved way for the transition of the teams' moniker from "The Dark Horses" to " Potential Chokers".
The Kiwis continue to win hearts, though- both on and off the field- for their "Sportsman Spirit" and unrelenting grit. Maybe, they won a few hearts in this series too! They are the undisputed kings in that aspect but they must understand that it won't win them cricket matches; mental toughness- especially from their senior players will.
Follow us on Google News