Decision to retire should be on MS Dhoni himself, reckons Virender Sehwag
It's selectors' responsibility to communicate with Dhoni.
Updated - Nov 29, 2019 6:16 pm
2K Views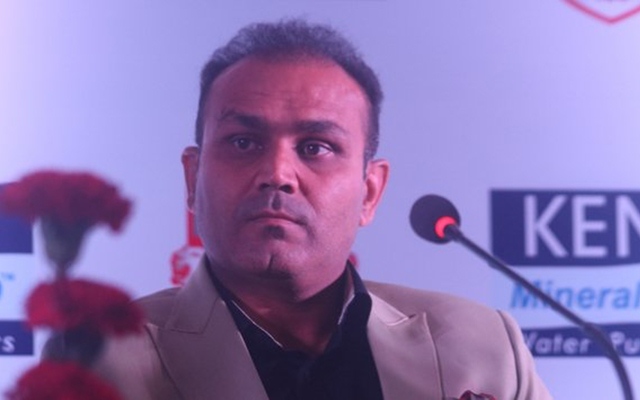 MS Dhoni's retirement from international cricket has turned out to be a hot topic for discussion over the last few months. He didn't have the greatest of outings in the 2019 World Cup by any means. It has now been learned that he won't be travelling to the West Indies for the ODI and T20I series. Rather, he'll be a part of the transition process with Rishabh Pant as the first-choice keeping option.
Recently, Keshav Banerjee, Dhoni's childhood coach, met his parents in Ranchi who said that their son should hang his boots from international cricket. But the coach believes that Dhoni should continue playing the sport and should think about his future after the 2020 edition of the World T20 in Australia.
In the meantime, Virender Sehwag, the former Indian cricketer, reckons no one is entitled to tell Dhoni about his time of retirement. However, Sehwag, also known as the Nawab of Najafgarh reminded the selectors about their duty of communication with the veteran and clarifying things to him.
Heated exchanges between Sehwag, Patil and Kapil
"It should be left to MS Dhoni to decide when to hang his boots. The duty of the selectors is to reach out to Dhoni and inform him that he is no more being seen as India's wicketkeeper-batsman going forward. I wish the selectors had asked me as well about my plans," Sehwag was quoted as saying in a news channel where Sandeep Patil was present as a co-panellist as per reports in India TV.
Patil, who's the member of the 1983 World Cup-winning team, was the selector when Sehwag was dropped from the national team in 2013. The former chairman of the selection committee was left embarrassed and he took responsibility for the miscommunication that took place in Sehwag's case.
"The responsibility to talk to Sachin (Tendulkar) about his future was given to me and Rajinder Singh Hans while the same responsibility was given to Vicky (Vikram Rathour) for Sehwag. We had asked him and he said he had spoken with Sehwag. But if Sehwag is saying that Vikram did not talk to him, I would like to take responsibility for the same," Patil mentioned.
But Kapil Dev, who was also there in the discussion, differed with Sehwag and said that it's not the responsibility of a selector to communicate with a player before their selection or rejection. "I don't think that a selector speaks to the player when he is picked and so I don't see why he needs to be told that he will be dropped," Kapil remarked.
Follow us on Google News