Delhi Daredevils tie up with Coca-Cola for zero-waste matches in Delhi
The 2018 edition of the Indian Premier League (IPL) has witnessed several good social initiatives being taken by the various franchises.
Updated - May 7, 2018 10:23 pm
4.3K Views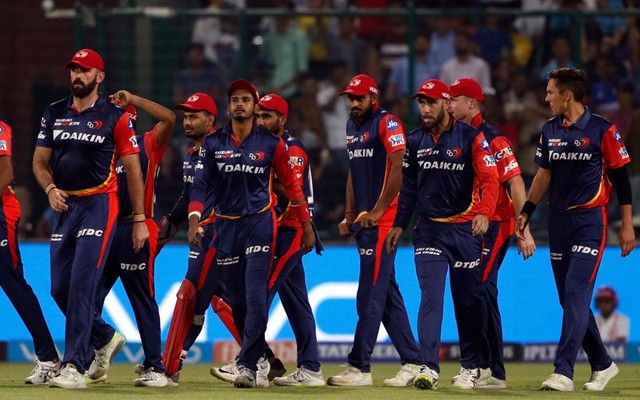 The 2018 edition of the Indian Premier League (IPL) has witnessed several good social initiatives being taken by the various franchises. After the Kolkata Knight Riders (KKR) tied up with the Smile Foundation for the betterment of underprivileged children, it's now the Delhi Daredevils (DD) who have announced a 'Zero Waste' initiative to support sustainable waste management for all the home matches at the Feroz Shah Kotla Stadium.
The thoughtful initiative will target promoting segregation of the waste at source and developing capacities inside and outside the stadium for proper waste segregation. It'll also channel the collected PET waste towards recycling into various products. The team and Coca-Cola India will also work together on a joint communication campaign through digital and social media as well as in-stadium messaging to promote source proper segregation of waste.
Delhi Daredevils announce 'Zero Waste' initiative
As reported by Inside Sport, Hemant Dua, CEO, Delhi Daredevils explained the reason behind the initiative and said, "Every year, there is a growing realisation to reduce waste that goes into the landfills. Through this initiative, we're trying to spread awareness about the importance of judicious waste disposal and waste management in association with our partner, Coca-Cola India."
Ishteyaque Amjad, Vice President, Public Affairs, Communications & Sustainability at Coca-Cola India & South West Asia said, "As one of the sponsors of Delhi Daredevils, we've taken the responsibility of ensuring proper waste collection and management during these matches. The Zero Waste initiative is in line with Coca-Cola's goal of a 'World without Waste,' which aims to collect and recycle the equivalent of 100 percent of its packaging worldwide by 2030." The collaborative initiative will be facilitated and supported by Coca-Cola India and implemented by Ramky Waste Management Group.
Amjad further insisted on the importance of awareness amongst the masses to combat the evils of excess waste and improper segregation. While segregation of waste is a simple and easy process, it requires behavioural change. Through this step we want to create awareness about proper waste management and encourage a culture of sustainable recycling," he said.
As part of this initiative, separate bins will be installed across stands in the Feroz Shah Kotla stadium and fans will be encouraged to use the right bin for trash disposal so as to ensure segregation at the point of generation. In addition, a trained team will be present to oversee that the collected waste is sent for proper recycling.