Delhi defamation war continues: Arvind Kejriwal sends notice to Gautam Gambhir
Kejriwal sent a legal notice to the former India opener in which he sought a written apology.
Updated - May 12, 2019 11:20 am
184 Views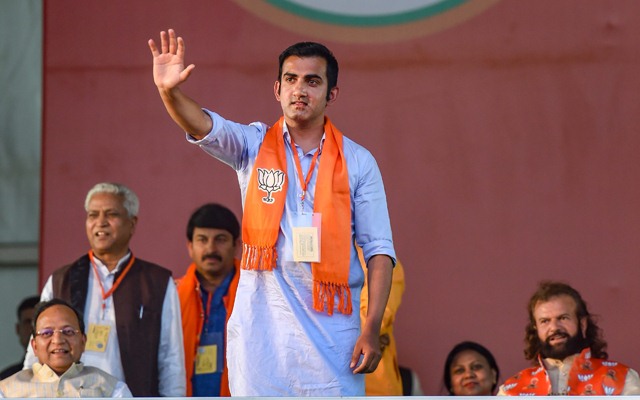 The controversy over obscene pamphlets being circulated in Delhi took a worse turn on Saturday as Chief Minister Arvind Kejriwal sent a legal notice to Gautam Gambhir. The former cricketer is contesting from Delhi East seat in the Lok Sabha Election on a BJP ticket. The issue started after Gambhir's Aam Aadmi Party (AAP) rival from the seat, Atishi Marlena, accused the cricketer in a press conference of distributing obscene pamphlets denigrating her throughout the constituency.
Atishi even broke down while speaking on the matter a couple of times. Gambhir lashed out at the AAP leadership in reaction to the charges and asked Kejriwal to prove the allegations against him. He also said that if the charges were proved correct, he would withdraw his candidature and if not, whether Kejriwal and Atishi would quit too.
He posted a barrage of tweets attacking Kejriwal and even said that he felt ashamed to have a CM like Kejriwal. He also accused the AAP leader of outraging a woman's modesty and that too his own colleague.
Kejriwal seeks apology from Gambhir
On Saturday, Kejriwal sent a legal notice to the former India opener in which he sought a written apology from the latter for his tweets and publishing his apology on the social media accounts within 24 hours, Times of India reported. Gambhir had also sent defamation notice to Kejriwal, Deputy CM Manish Sisodia as well as Atishi. Delhi will go to polls on Sunday. All seven seats in Delhi were won by the BJP in 2014.
Gambhir, who quit cricket last December during the Ranji Trophy, found support in a number of former India cricketers like Harbhajan Singh who said that the former was "above all this". Always a vocal individual who speaks out his mind on various issues, Gambhir joined the BJP in March and eventually is contesting the election from Delhi East.
Gambhir, 37, was a member of two of India's World Cup-winning squads in 2007 and 2011 and went on to play crucial knocks in the finals of both. He played international cricket for 12 years and finished with over 10,000 runs and 20 hundreds.
[interaction id="5cc87a962ea93c1c050b5d16″]