Delhi police extradites Sanjeev Chawla from UK, could question ex-cricketers in relation to 2000 match-fixing scandal
Delhi Police filed an FIR in the first week of March 2000 which led to Chawla fleeing to the UK.
Updated - Feb 14, 2020 10:53 am
77 Views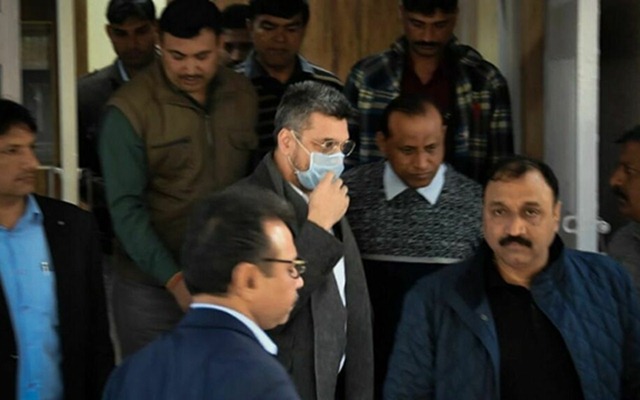 After almost 18 years since the biggest match-fixing scandal rocked the cricketing world to its core, Delhi Police finally got the custody of the prime suspect in the Hansie Cronje match-fixing saga- bookie Sanjeev Chawla on Thursday following the completion of legal formalities of his extradition.
After Chawla [50] filed an application in the UK High Court seeking leave to appeal against the extradition order by the Westminster Magistrates' Court, UK home secretary Sajid Javid signed off District Judge's order in favour of the extradition. Delhi Police Crime Branch has attended numerous court hearings in the extradition case in the past two months and on Thursday, Scotland Yard officers duly handed over Chawla's custody following the completion of the formalities.
DCP (crime branch) Ram Gopal Naik, who was sent to London for the completion of the proceed revealed to Indian Express that an in-depth investigation will be done where former cricketers, whose name surfaced during that time could well be questioned again.
"We will do an in-depth and thorough investigation and are likely to question all the former Indian cricketers whose names surfaced during that time regarding their alleged roles in the match-fixing case," he said as quoted byThe  Indian Express.
Inspector Keshav Mathur was among those who were shortlisted by the Delhi Police along with Ram Gopal Naik to attend all the court hearings. "Mathur had also initiated Chawla's extradition proposal and is aware of all case-related documents," a senior police officer said.
How did the 2000 match-fixing scandal come to light
Mathur had filed a 70-page charge sheet where he had named former South African captain Hansie Cronje for fixing ODI matches between India and South Africa between February 16, 2000, to March 20, 2000. The scandal broke when Delhi Police intercepted calls between Cronje and Chawla where it was learned that the former had taken money to lose matches.
Delhi Police filed an FIR in the first week of March 2000 which led to Chawla fleeing to the UK. As for Cronje, the Proteas captain initially denied the claims but later broke down and confessed everything where he named a lot of high-profile cricketers like Mohammad Azharuddin, Manoj Prabhakar, Ajay Jadeja in front of the Kings Commission- a body formed by South African board to investigate into the allegations. Cronje, who was handed a life ban, was later killed in a tragic airplane crash in June 2002.
Watch: Irfan Pathan's interview post his retirement