Demand soars as tickets for KKR's last home game sold at four times their official price
Demands for tickets are high for KKR's last home game, as fans are ready to pay four times their original price.
Updated - May 12, 2017 1:52 am
22.6K Views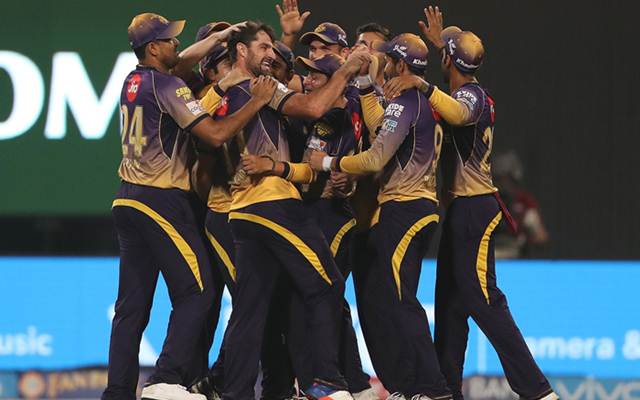 On Saturday, 13th of May, Eden Gardens will stage its last game for the tenth edition of IPL. The home side Kolkata Knight Riders (KKR) will lock horns with Mumbai Indians (MI). Mumbai are currently bossing the points table with 18 points and look good to finish among the top two teams, but the Knight Riders are not far behind with 16 points.
Gautam Gambhir-led KKR will go all-out to win the game. If they fail to do so, they might have to wait for the mathematicians to conclude whether they are playing in the playoffs or not. Also, their celebrity owner of KKR, Shah Rukh Khan is expected to be present for the match. In such a scenario, which cricket fan living in Kolkata would want to miss the game?
Eden is often referred to as the 'Mecca of Indian cricket' due to the passion of the fans who adorn the stadium. There will be no shortage of passion on Saturday for sure, as eyewitnesses say people are ready to pay 4 times the original price of the ticket to catch their team in action. The black marketers are having a merry time as the demands for tickets are rising every moment.
Fans flock at Battala
With all the counters closed and no tickets available online, fans were seen flocking around the Battala. Battala is Kolkata's infamous black-market tickets hub. The tickets which were priced at Rs 400 were sold at Rs 1500. Rs 500 tickets' value got increased four-folds, as they were selling like 'hotcakes' for Rs 2000. Rs 1500 and Rs 2000 were sold at twice their value.
Why such demand?
Fans do not want to miss their owner at the Eden Gardens' clubhouse for the first time in this year's IPL. A potential playoffs spot decider, a game between two classy outfits, and last but not the least Shah Rukh Khan, all this is the reason behind this insane craze.
Joint Commissioner of City Police (crime) Vishal Garg told IANS "As of now, we have not received any information. We are keeping a close watch on this and police personnel are deployed near the ticket counters."