Demonetisation puts international commentators in strange situations
Updated - Nov 16, 2016 1:34 pm
76 Views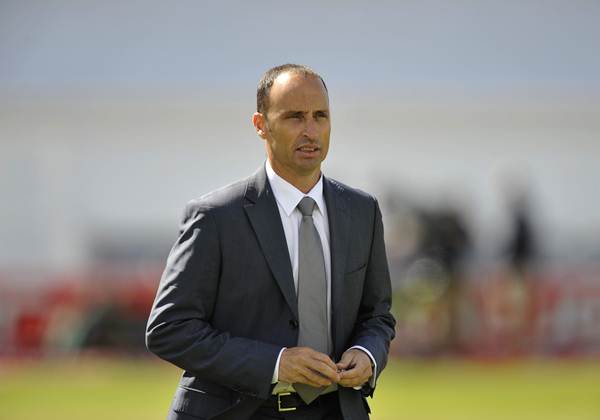 Follow us on Google News
The common Indian people are not the only ones suffering under the impact of demonetisation, international commentators in India who are here to cover the ongoing Test series between India and England are also feeling the heat. Ex-cricketers and reputed commentators like Nasser Hussain and Sir Ian Botham have expressed their qualms over the situation created all over the country.
The announcement from Indian Prime Minister, Narendra Modi about the stripping of currency unit as illegal tender came a day before the 1st Test began in Rajkot. "Yes at Rajkot the long, long queues in front of banks was a regular feature. At first, we weren't able to fathom why this was so but the queues were there even when we were going back to the hotel at the end of the day's play", said Sir Ian Botham.
He also said, "The moment we landed in Vizag for the second Test match, members of the crew started checking if they could get some cash exchanged. ATMs aren't working everywhere and there was some concern. In fact, the moment we reached the hotel, some of the crew went to a nearby ATM which was just replenished with cash is what I am told."
Nasser Hussain also revealed the problems he has to go through. He said, "Yes I was a bit concerned because I had a flight via Mumbai and I had used up all my cash to clear off hotel bills in Rajkot. And I wasn't sure if there would be cash available at the airport".
While Indian captain, Virat Kohli has spoken in favor of the decision from the Indian government, it is obvious that the international tourists and people on an overseas working trip in India are surely facing difficulties and are bewildered about how to tackle the situation.
Nasser Hussain also expressed his concerns about the situation affecting the public attendance at the second Test in Vishakhapatnam. "So how long will this crisis continue for you all?", he asked to question the impact of ticket sales for the second test.
Andhra Cricket Association is trying their best to counter the situation by promoting the ticket sales online to the utmost extent possible but there is a palpable visualisation of half-empty stands in Vizag. Hopefully, the issues will be sorted out by the time England re-visits India for the ODI leg of their tour in January.
Follow us on Telegram