Dhaka Premier League to kickoff in February
The BCL rounds are scheduled from 8th January to the 24th of January.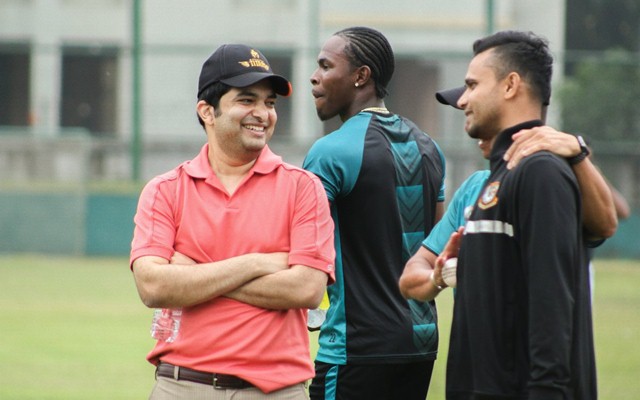 Follow us on Google News
The Dhaka Premier League (DPL) has been given a go ahead. The traditional Dhaka club based 50-over tournament is scheduled to commence from the 5th of February. The decision was finalized following a meeting between the Cricket Committee of Dhaka Metropolis (CCDM) and the other clubs.
The meeting was held at the Bangladesh Cricket Board (BCB) headquarters in Mirpur. Each club is allowed to retain a maximum of five players other than the 12 selected by the CCDM who will comprise the draft.
Draft on 20th January
The newly appointed chairman of CCDM Kazi Inam remarked that the players-by-choice draft was to be held on the 20th of January. On the other hand, the BCL rounds were scheduled from 8th January to the 24th of January.
"We had a target of starting the league on January last week or at the beginning of February. But we had shortage of grounds but NCL has finished now. We want to start the BCL rounds from 8th Jan to 24th. So the player by choice draft will be held in January 20 for Dhaka Premier League and the league will start from February 5," he was quoted as saying by Cricbuzz.
If any club fails to make due payment, the player will be open for draft
There have been some payment issues for the players feature in the tournament in the past. As a result, the CCDM laid down certain guidelines in the meeting regarding payment issues. If a club fails to make the due payment, they wouldn't be able to retain a player.
"There are always concerns of regular payments from the players so we have decided that clubs will need to pay 50 percent of the remuneration to the retained players ahead of the draft. If any club fails, that player cannot be retained and the player will be open for the draft," Inam said.
He further stated that players picked in the draft would be given half payment before the tournament. The other half will be divided into two, which will be paid during and after the tournament respectively.
"Those players who will get picked for the draft will have to be paid 50 percent of the remuneration within the given deadline ahead of the tournament start. 25 percent of the fee will have to be paid within the tournament and the rest of 25 percent will be paid after tournament," he added.
Follow us on Telegram