#DhoniWeMissYouOnField – Indian fans start a trend on Twitter as Rishabh Pant continues to fail
It's getting tough for Rishabh Pant.
Updated - Nov 12, 2019 6:26 pm
7.8K Views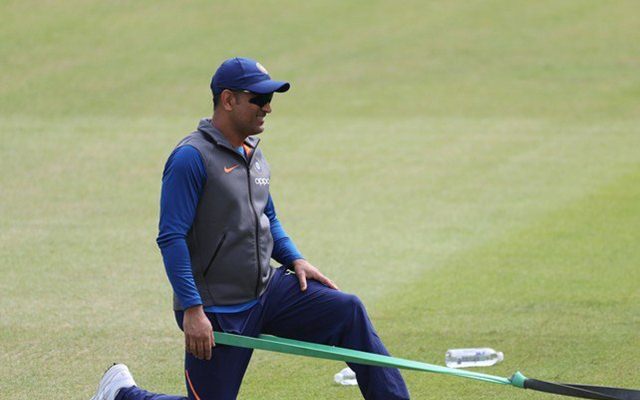 Follow us on Google News
Cricket, like life, can be brutal! From putting you in the echelons with the very best to giving heart-wrenching lows, one that almost breaks you to the hilt, it is a constant cycle of highs and lows. And, no one knows it better than the incumbent wicketkeeper-batsman in the white-ball set-up- Rishabh Pant.
From 'we've got Pant ..Rishabh Pant, he'll hit you for a six, he'll babysit your kids…we've got Rishabh Pant!!' to the reverberation of 'Dhoni…Dhoni…Dhoni…', every time he drops a catch or a stumping, the 22-year-old has come a full circle in a matter of twelve months.
Last year, the southpaw from Delhi was being hailed as the next "big thing" (still is..). He had just become the only Indian keeper-batsman to score a Test hundred and on English and Australian soil. So-much-so that the pundits raised eyebrows when the Southpaw wasn't selected in the initial 15-member squad for the World Cup.
However, his lean-form since the World Cup, coupled by the repetitive nature of his dismissals plus his shoddy glovework behind the stumps has put him under unreal scrutiny, to the extent that Rohit Sharma had to request everyone in the post-match presser to leave Pant alone for some time.
"You know there is a lot of talk happening about Rishabh Pant every day, every minute. I just feel that he needs to be allowed to do what he wants to do on the field. I would request everyone to keep their eyes away from Rishabh Pant for a while. He is a fearless cricketer and we (team management) want him to have that freedom. And if you guys take your eyes off him for some time, it will allow him to perform even better," Rohit was quoted by NDTV during the pre-match press conference ahead of the series decider in Nagpur.
However, Pant proceeded to have another forgettable game as could manage just 6 runs from nine balls. With the gloves too, he didn't have a night to remember as India lost a DRS review on his call, which promoted the fans on social media to trend '#DhoniWeMissYouOnField'.
Here's how the fans reacted
#INDvBAN Pant

Again DRS and Decision was Not out

And Crowd started shouting "Dhoni, Dhoni, Dhoni" in stadium. #DhoniWeMissYouOnField pic.twitter.com/3RZZyP3WDr

— MOHAN IVENTᴮⁱᵍⁱˡ💥 (@MohanIvent) November 10, 2019
#DhoniWeMissYouOnField
Batting
Keeping
DRS
Stylish sixes
Stumpings
Plz come back thala 😭❤ pic.twitter.com/DQmGUlxCOi

— chakri (@msdhonifans7781) November 10, 2019
A journey From 'Can Dhoni Finish this'
to
'Only Dhoni Can Finish This' we all Grown up…..#DhoniWeMissYouOnField pic.twitter.com/Um8FulcSXa

— CultMSDian🔥 (@IamOmkarAnpat) November 10, 2019
Whenever the bowlers find it difficult to pick wickets,

He always helped the team to snatch a wicket through a stumping or runout .

Best WK of all time. 🔥#DhoniWeMissYouOnField pic.twitter.com/sIRtTQRdDB

— DHONIsm™ ❤️ (@DHONIism) November 10, 2019
How many of u not watching the match and tweeting fr him 😌💛
Rt ~#DhoniWeMissYouOnField pic.twitter.com/ruND4woDTX

— ~ VeNkat DhaNuSH ~ ᴬˢᵘʳᵃⁿ (@itz__venkat) November 10, 2019
124Days since he played last game. 💔
😔😔😔😔😔😔😔😔😔😔

Just imagine the rage online and offline once he returns to the field, Euphoria like never before. 🔥

We Miss You more than anything in this world. 😭 #DhoniWeMissYouOnField pic.twitter.com/Uq6izvHrWE

— 👣Jilla Babu👣 (@Its_jilla) November 10, 2019
MS has given many memories since my childhood
Really I can describe it as an emotional bonding with him……#DhoniWeMissYouOnField pic.twitter.com/Ok2ZAlICST

— CultMSDian🔥 (@IamOmkarAnpat) November 10, 2019
Really miss u a lot want to see this scenario again do u #DhoniWeMissYouOnField pic.twitter.com/9aILs3jNLR

— Saurabh singh (@kasemse8080) November 11, 2019
Follow us on Telegram